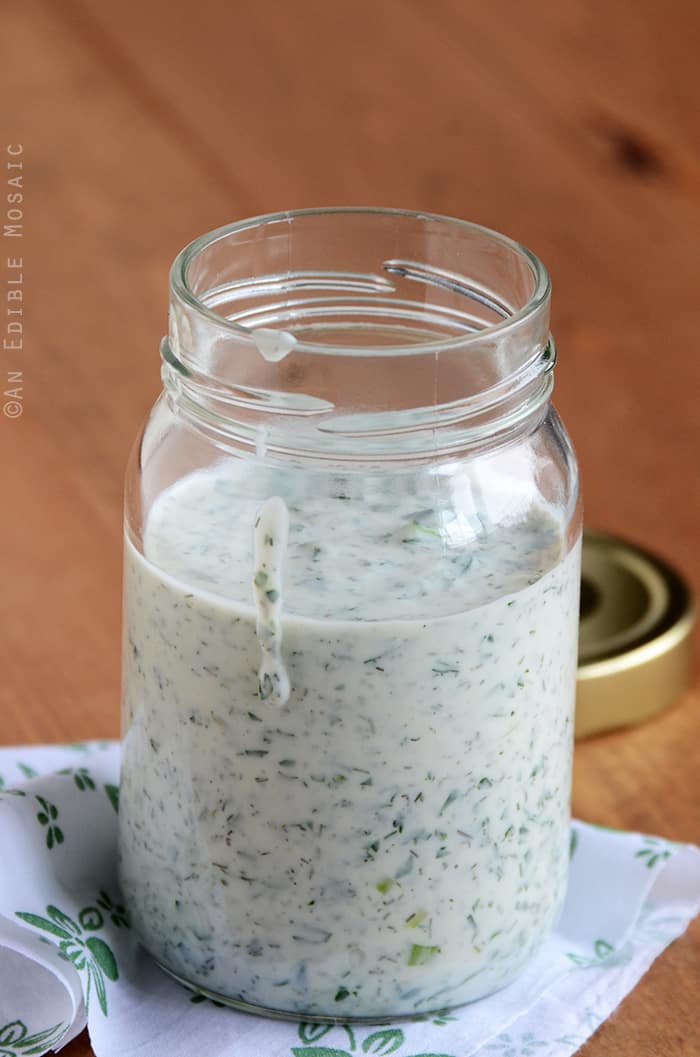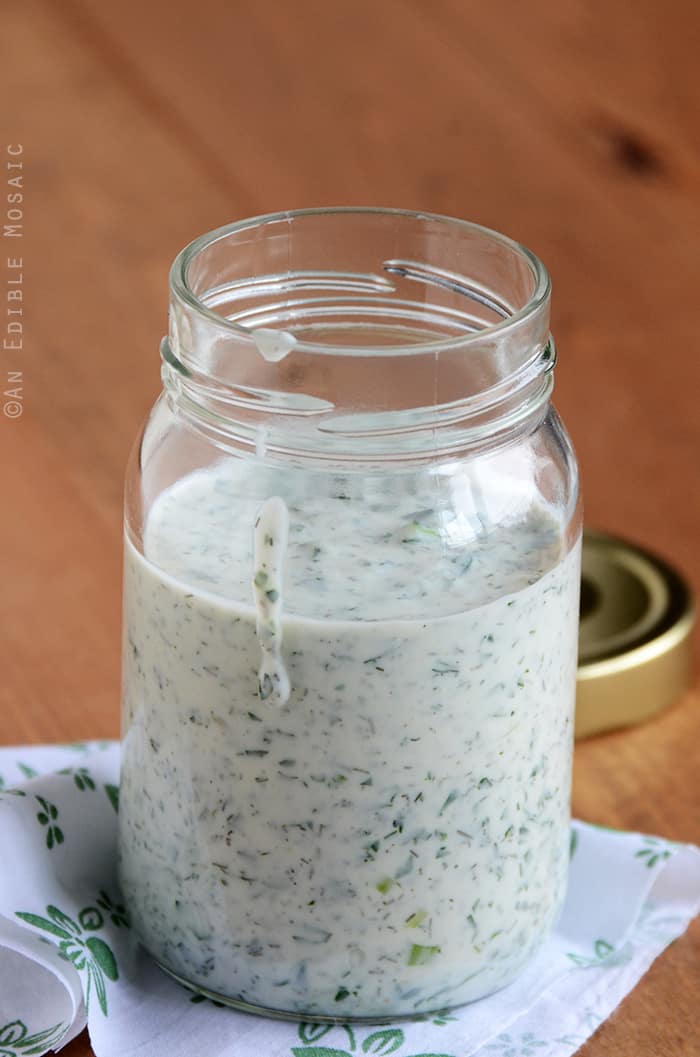 Recently after I made Scallop-Herb Salad, I started craving ranch dressing.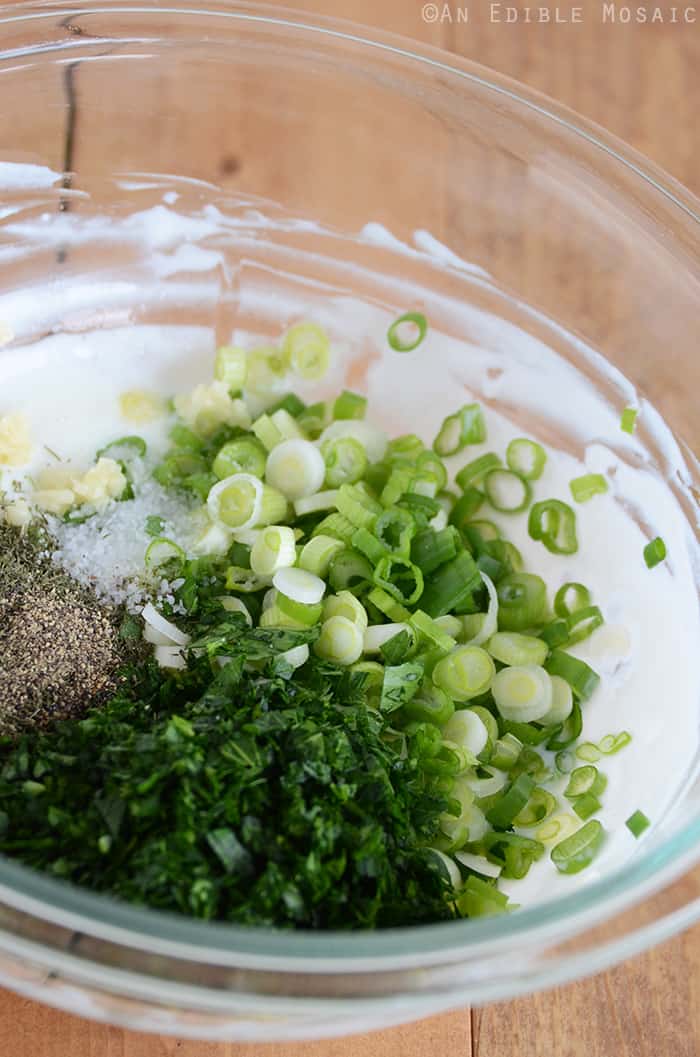 But I didn't really want ranch dressing, at least not the bottled kind...I wanted something made with fresh herbs and real buttermilk. Something I can pair with veggies straight from the garden and grilled chicken or fish on a summer evening and call it dinner, or serve with crudités and have an easy appetizer.
This dressing is simple, delicious, and perfect.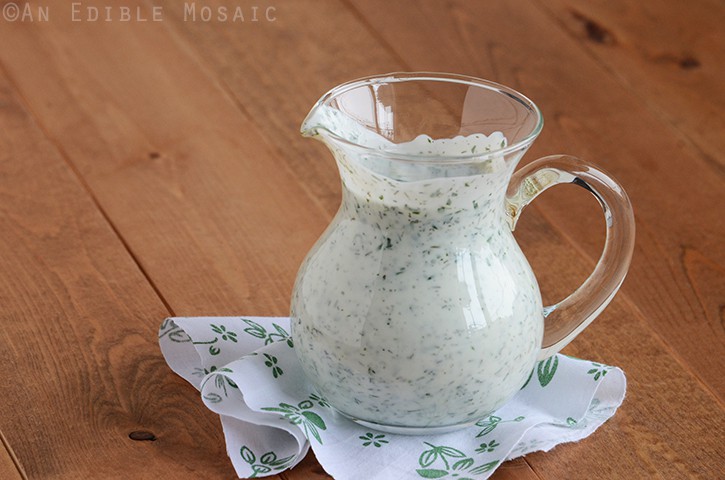 Buttermilk-Herb Dressing
Ingredients
¾ cup (180 ml) buttermilk
½ cup (115 g) Greek yogurt
1 small clove garlic, grated on a microplane
6 small scallions (white and green parts), thinly sliced
3 tablespoons minced fresh parsley
1 tablespoon minced fresh dill (or 1 teaspoon dried dill)
½ teaspoon coarse salt
⅛ teaspoon black pepper
Instructions
Whisk together all ingredients in a large bowl.
Store covered in the fridge.