This creamy Italian dressing recipe is a tangy, herby, and robust salad dressing that whips up in just 5 minutes with simple ingredients that you probably already have on hand. It will jazz up any garden salad, pasta salad, or sandwich, and it's also great as a sauce for grilled chicken!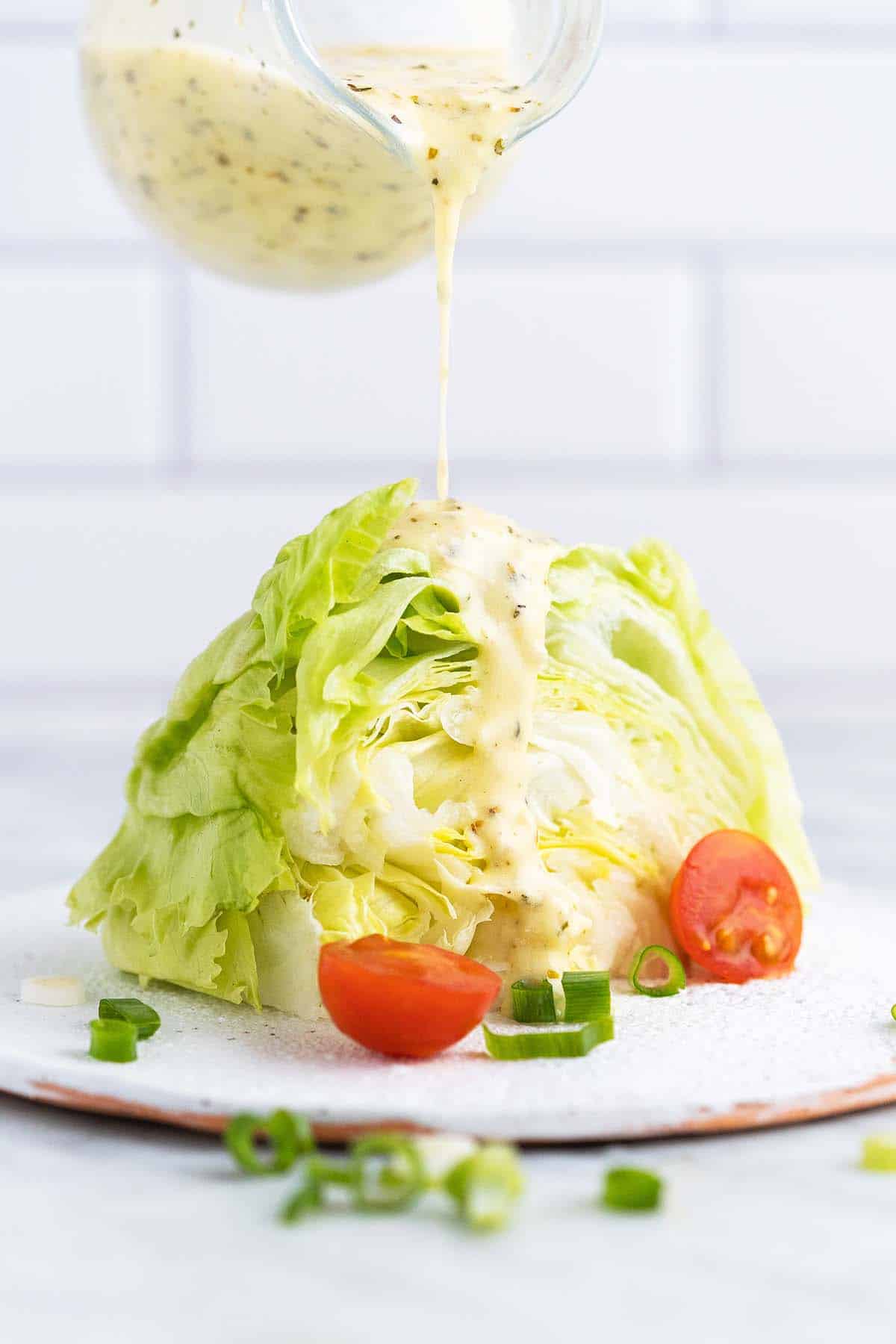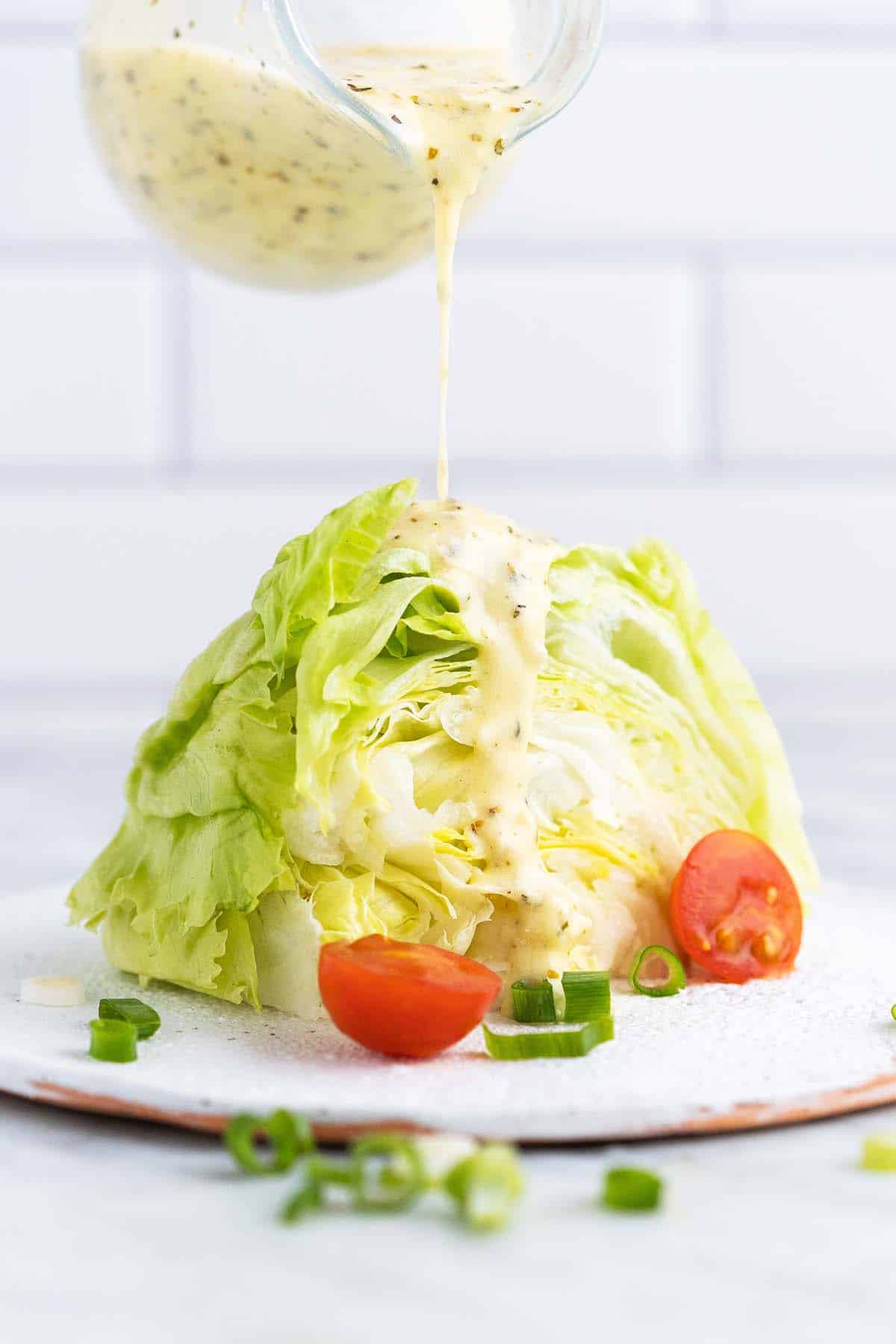 I'm a sauce girl all the way.
I keep a constant stash of a variety of condiments in my fridge. I have a backup in the pantry for some items (because who has time to make homemade ketchup?). And for others I have quick and easy recipes that I regularly make (like my favorite homemade ranch dressing!).
…