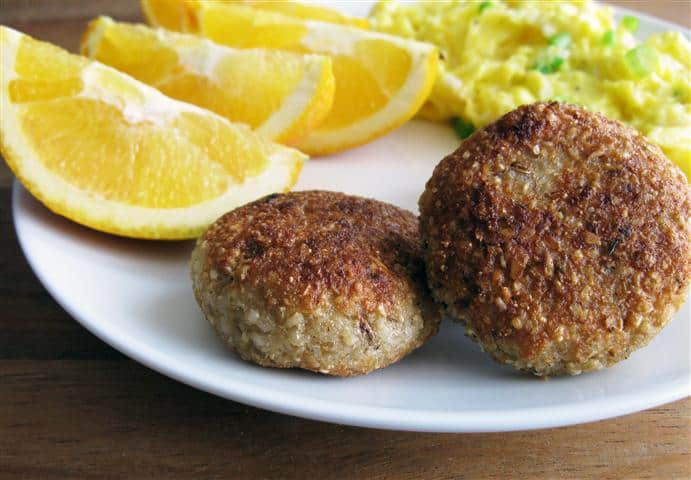 Every family has at least one picky eater. It could be someone who doesn't eat anything their mom didn't make (Mike baby, you know that's you), or someone who doesn't eat meat, or someone who doesn't like dishes containing any green food (D., I'm talking to you, lol! And yes, I still love you). You get the idea. I really can't throw stones though, since at one point as a teenager I decided I didn't like meat and went through about a six month vegetarian phase. But my mom wasn't one to cater to my whims; every dinner she made a meal consisting of a protein (some kind of meat or on the off chance eggs), a complex carb (usually rice, which for some crazy reason I detested until about three years ago), and a veggie (most likely something green). And if I didn't want to eat the meat and carb out of sheer pickiness, it wasn't her fault. (In our house there were no such frivolities as tofu (in any form), lentil patties, or even mushroom burgers. And of course my mom was right not to cater to my pickiness, that just "feeds" the picky palate, so to speak…and of course my pickiness subsided when I realized just how much I missed roast chicken or grilled steak.)
Anyway, in the spirit of giving, I offer vegetarian sausage patties to the non-meat eaters in your family. These patties are full of healthy grains and delicious herbs and spices reminiscent of the flavors in a traditional breakfast sausage, and I think they're a nice break from the more common tofu-laden vegetarian sausages. They make the perfect addition to Christmas Brunch; speaking of Christmas Brunch, I'm not including a recipe for scrambled eggs, even though they're on the menu. I figure just about everyone probably already has a favorite way of making them…my favorite is a soft scramble cooked over low heat with butter and scallions or chives and a pinch of salt and pepper.
Vegetarian Sausage Patties
(Yield: About 8 small patties; 4 servings if served as part of brunch)
1 c water
½ small onion, diced
1 bay leaf
¼ teaspoon salt
¼ c pearl barley
¼ c plus 3 TB rolled oats
1 large egg white
½ teaspoon pure maple syrup (maple sausage is my favorite, but if you don't like it, feel free to omit the maple syrup)
½ teaspoon tamari sauce
½ teaspoon steak seasoning*
¼ teaspoon powdered sage
Pinch fennel seeds
Canola oil (for the pan)
In a small saucepan with a lid, combine water, onion, bay leaf, and ¼ teaspoon salt; bring up to a boil. Add barley, then let it come up to a boil again, cover pot, turn heat down to low, and simmer gently about 35 minutes, until barley is tender. Turn heat off and let barley sit with lid on for 10 minutes.
In a food processor, pulverize oats (it's fine if there are still some larger pieces). Add barley (be sure to remove bay leaf), egg white, maple syrup, and tamari sauce to the food processor and pulse a few times until it comes together (do not over-process). Pulse in steak seasoning, sage, and fennel seeds. Scoop out slightly heaping tablespoonfuls of the batter (this is easiest to do using a 1 ½ TB ice cream scoop). Wet your hands with water, then roll the measured dough into balls and slightly flatten the balls into patties.
Coat the bottom of a large non-stick skillet with canola oil (about 2 TB oil) and heat on medium-high. Once hot, add patties and sauté until golden brown on both sides (about 2-3 minutes per side). Place cooked patties onto a paper towel-line plate to drain any excess oil.
*The steak seasoning I use contains sea salt, coarse-ground black pepper, coriander seed, mustard seed, dill seed, and red pepper.