10-Minute Cinnamon-Almond Mocha Pudding is a beautiful pairing of simple flavors.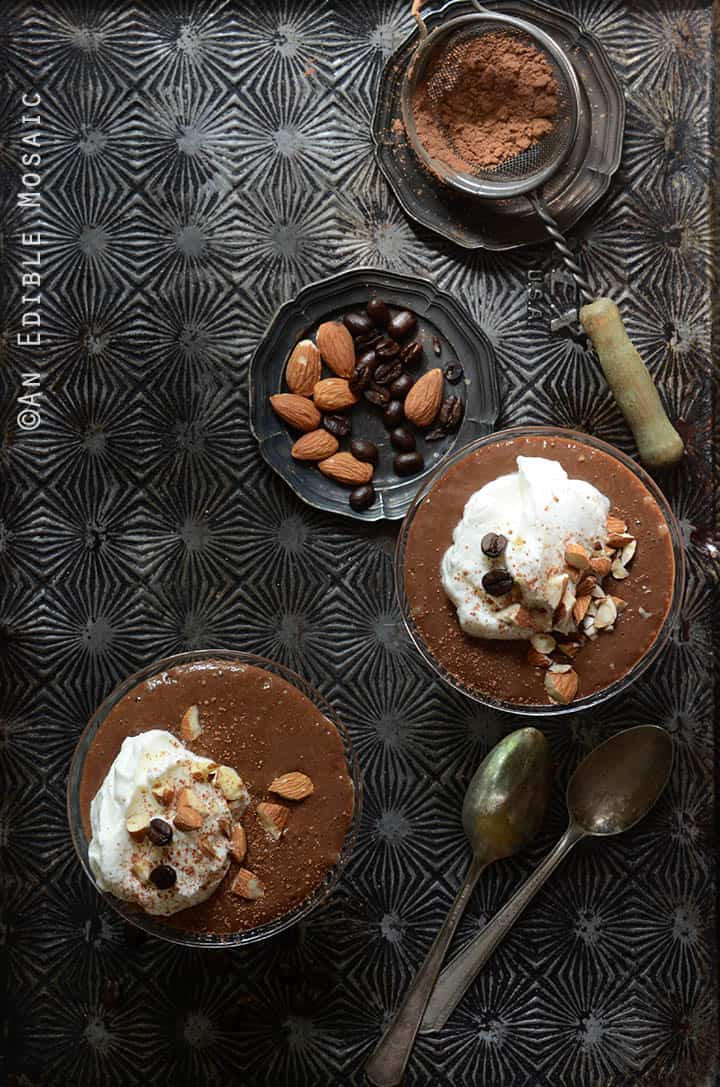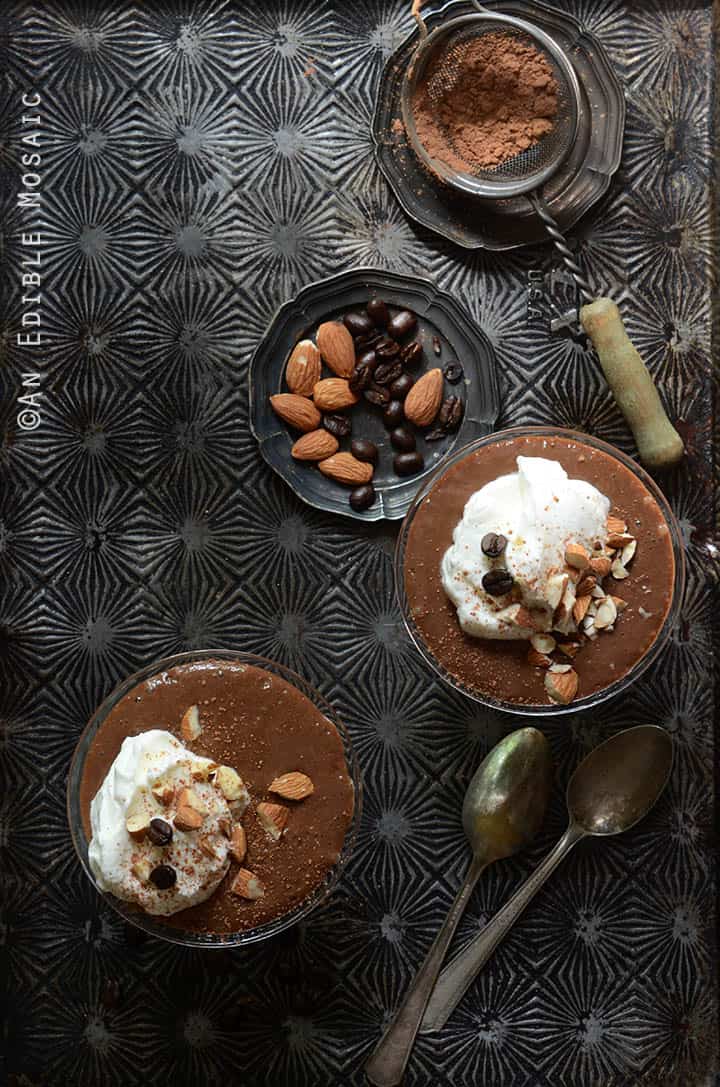 In May, Mike and I celebrated our 11th wedding anniversary in Costa Rica. We weren't there for long, just enough time to take in some stunning views, relax a bit, get a taste of the regional cuisine, do a little local shopping, and explore a coffee plantation.
We went to see Poás Volcano, but the view was completely shrouded in fog the entire time we were there! Our guide told us that because of the elevation, it's like that six days a week, so it was pretty much par for the course. We still got our fill of gorgeous views though…
The coffee plantation tour was a lot of fun…
We took a half day trip into San Jose to check out Central Market and just wander around…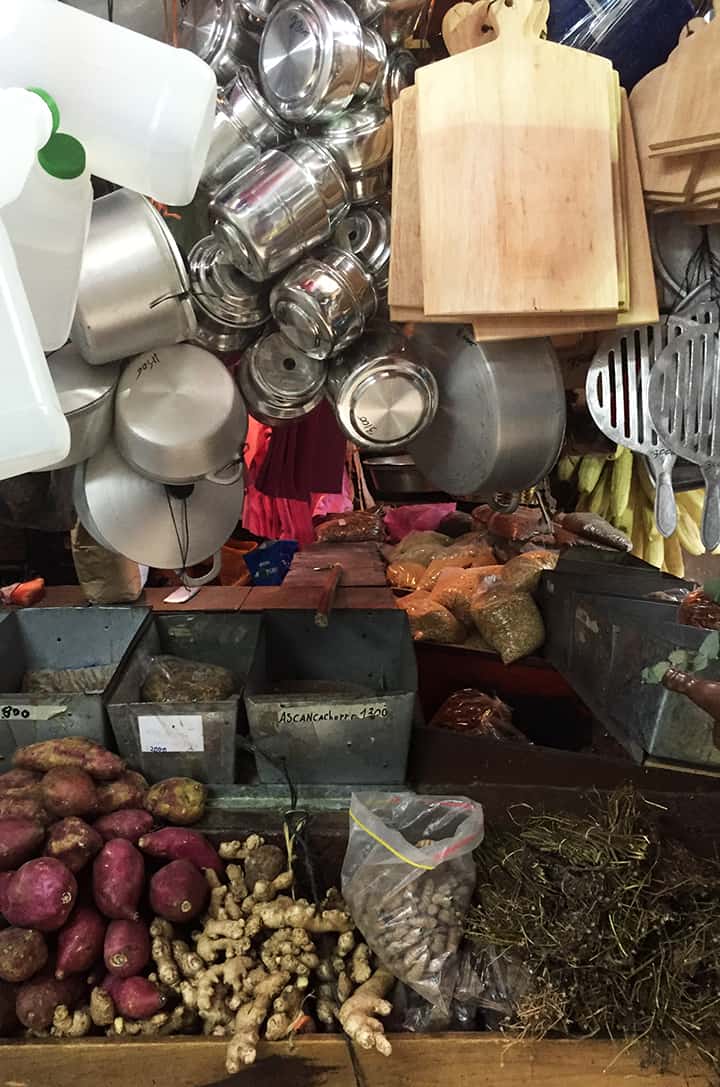 If you know me, it probably comes as no big surprise that breakfast was by far my favorite meal of the day (it was always delicious and a great way to fuel up for the day ahead!)…
And I definitely got my fill of coffee! While we were there, I noticed a common thread at a few of the cafés; there was some kind of coffee drink (both hot and cold) that included the addition of cinnamon. My favorite in particular was at the coffee plantation; it was pretty hot and humid that day and we had blended cinnamon iced lattes, which were delicious and refreshing.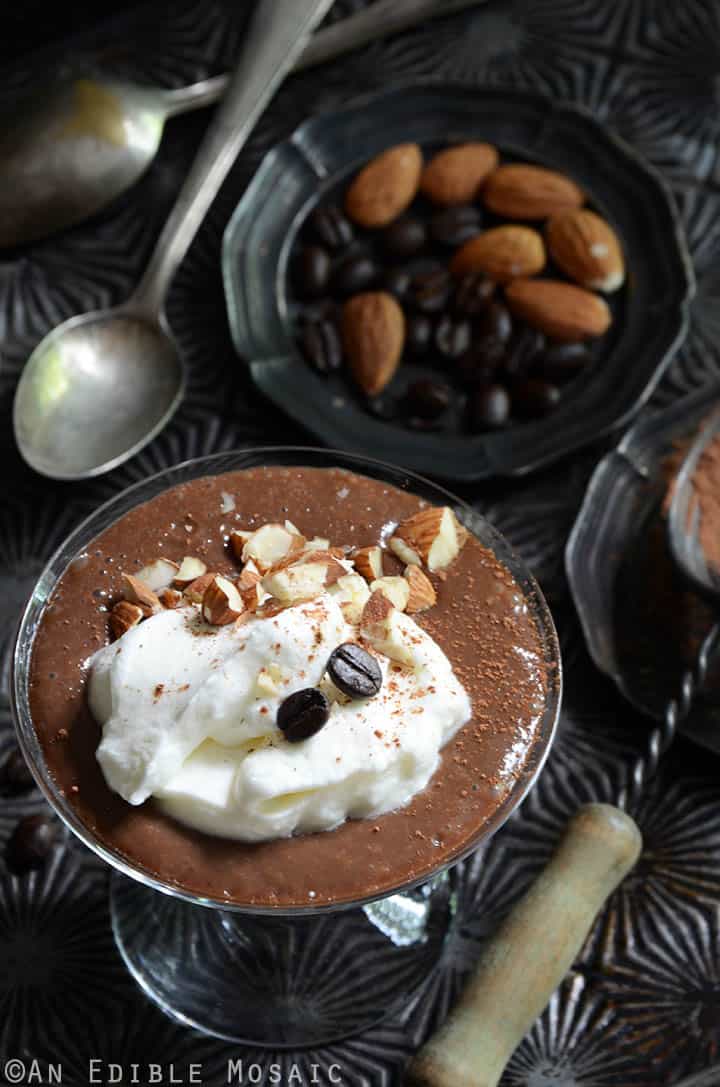 I love reliving my travel experiences through food, and since our trip to Costa Rica I've been meaning to put my own cinnamon spin on a coffee-flavored treat. I went with pudding because everyone I know likes it (my picky hubby included!), plus it's easy to make and perfect when you want a sweet treat without having to heat up the oven. I let the lovely pairing of coffee and chocolate shine here, with just a hint of cinnamon and almond to enhance it.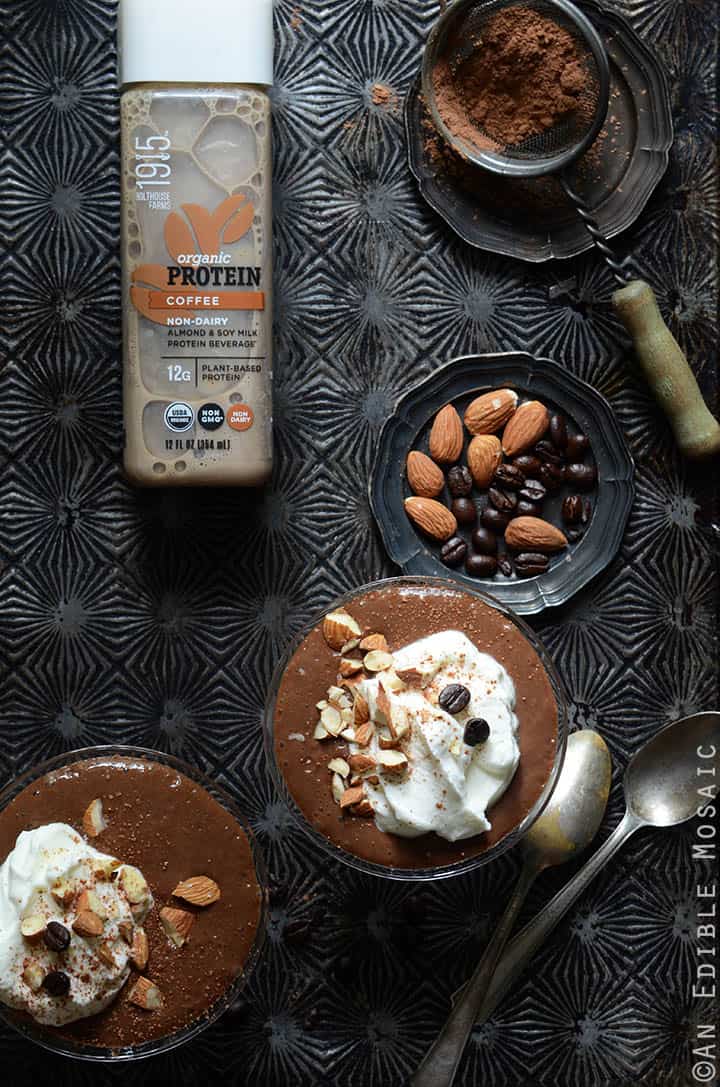 I used 1915 Bolthouse Farms™ Organic Protein Coffee drink as the base for this pudding, which is organic, non-GMO, gluten-free, vegan, and has 12 grams of plant-based protein per bottle. The 1915 organic protein drinks also come in chocolate and vanilla flavors, and there are eight organic cold-pressed fruit and vegetable juice blends: Beet, Romaine, Blueberry, Pineapple, Carrot, Strawberry, Orange, Grapefruit. You can follow 1915 on Instagram here!
Do you have a favorite recipe that was inspired by your travels?
10-Minute Cinnamon-Almond Mocha Pudding
Prep time:
Cook time:
Total time:
10-Minute Cinnamon-Almond Mocha Pudding is a beautiful pairing of simple flavors.
Ingredients
Pudding:
1 (12 oz/354 ml) bottle 1915 Bolthouse Farms Organic Protein Coffee drink
2 tablespoons pure maple syrup
1 tablespoon unsweetened natural cocoa powder
⅛ teaspoon ground cinnamon
2 tablespoons cornstarch dissolved in 2 tablespoons cold water to make a slurry (see Note)
½ teaspoon pure vanilla extract
¼ teaspoon pure almond extract (optional)
Topping Ideas:
Whipped cream or coconut "whipped cream"
Toasted almonds
Whole coffee beans
Unsweetened natural cocoa powder
Instructions
Add the coffee drink and maple syrup to a medium-sized saucepan. Sift in the cocoa powder and cinnamon, and then whisk in the cornstarch slurry. Turn the heat on medium and cook (whisking constantly) until it comes to a boil. Boil until thickened, about 30 seconds, continuing to whisk constantly. Turn off the heat and whisk in the vanilla and almond extracts.
Pour the pudding into 2 individual serving bowls and cover each with plastic wrap to prevent a "skin" from forming on top. Cool to room temperature and then refrigerate until fully chilled (or up to 2 days) before serving.
Serve chilled, with any toppings you like.
Notes
Cornstarch: If you're avoiding cornstarch, you can use the same amount of arrowroot starch/flour instead of cornstarch if you prefer; just know that the texture will be a bit different (it will have a more slippery mouthfeel).
Photography Note: I shot all travel photos in this post with a mobile phone; I would have loved to tote around my DSLR to get better quality shots, but it's heavy and it just wasn't feasible. You are welcome to use any photos from this post for educational purposes if you credit me (Faith Gorsky/An Edible Mosaic), with a link back to this page as the source.
I was selected for this opportunity as a member of Clever Girls and the content and opinions expressed here are all my own.