This Iced Tiramisu Latte recipe showcases the flavors of the classic Italian dessert in drink form. A sweet, creamy whipped mascarpone topping floats on top of iced espresso for an irresistibly decadent treat that takes just 10 minutes to make!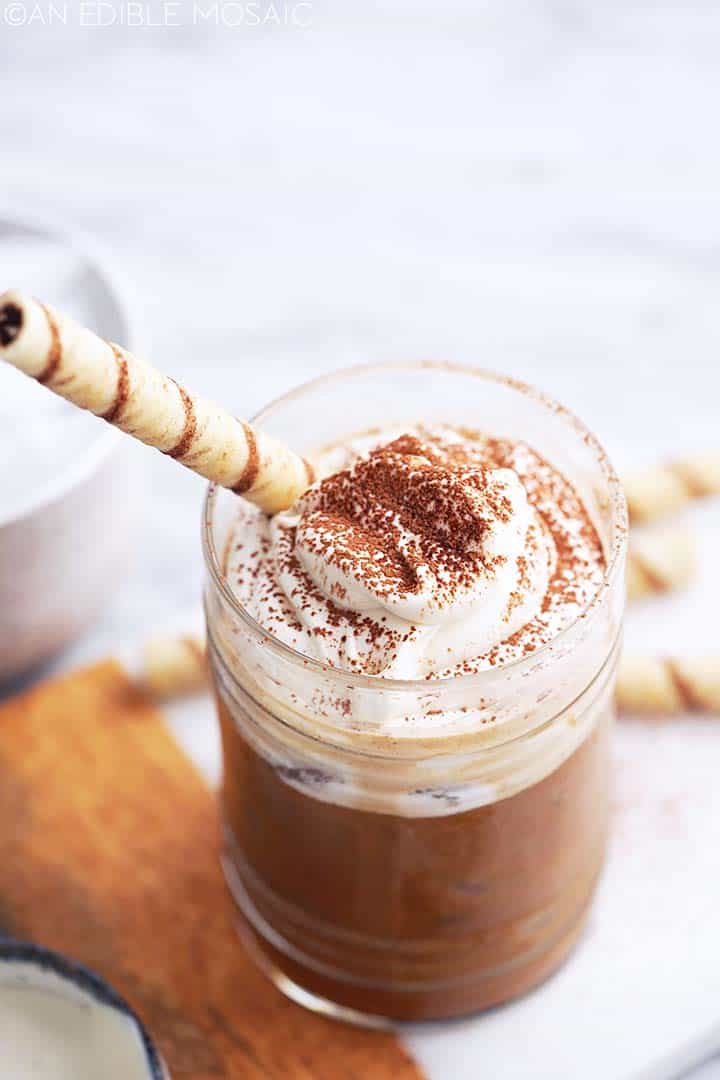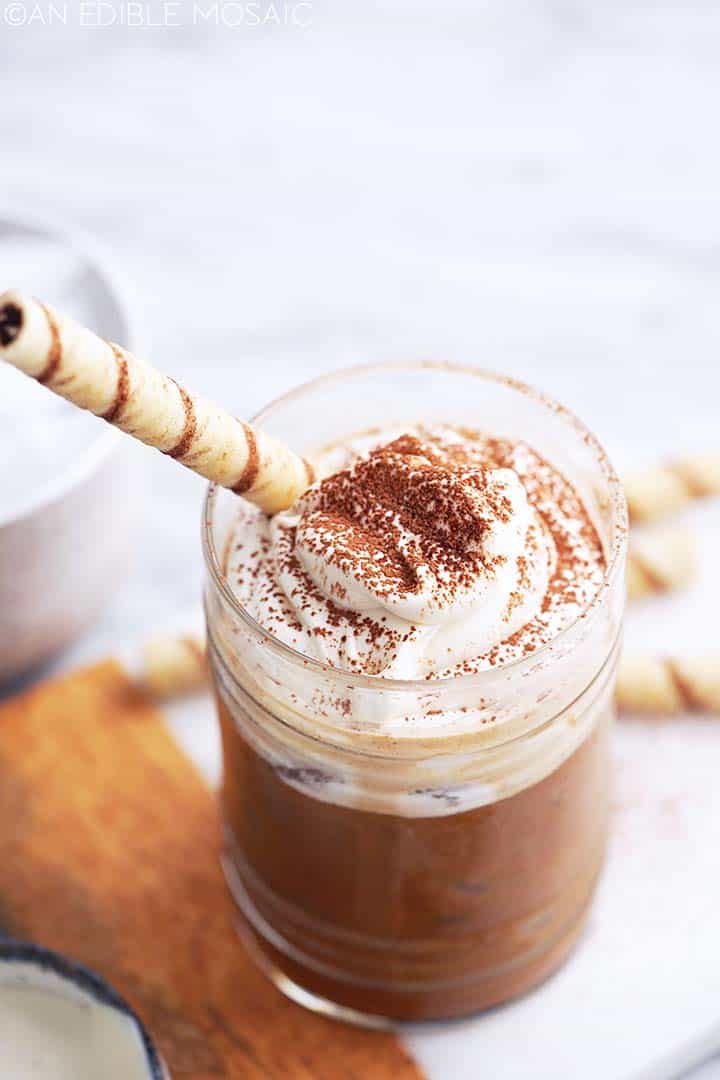 If you're a fan of Tiramisu, welcome to your new favorite drink.
True confession, I absolutely love Tiramisu. It's one of those desserts when I see it on a menu, I'm always tempted to order it, but I very rarely make it!
…