This homemade Skinny Frozen Pumpkin Spice Mocha is a delicious, refreshing way to satisfy a serious pumpkin spice craving.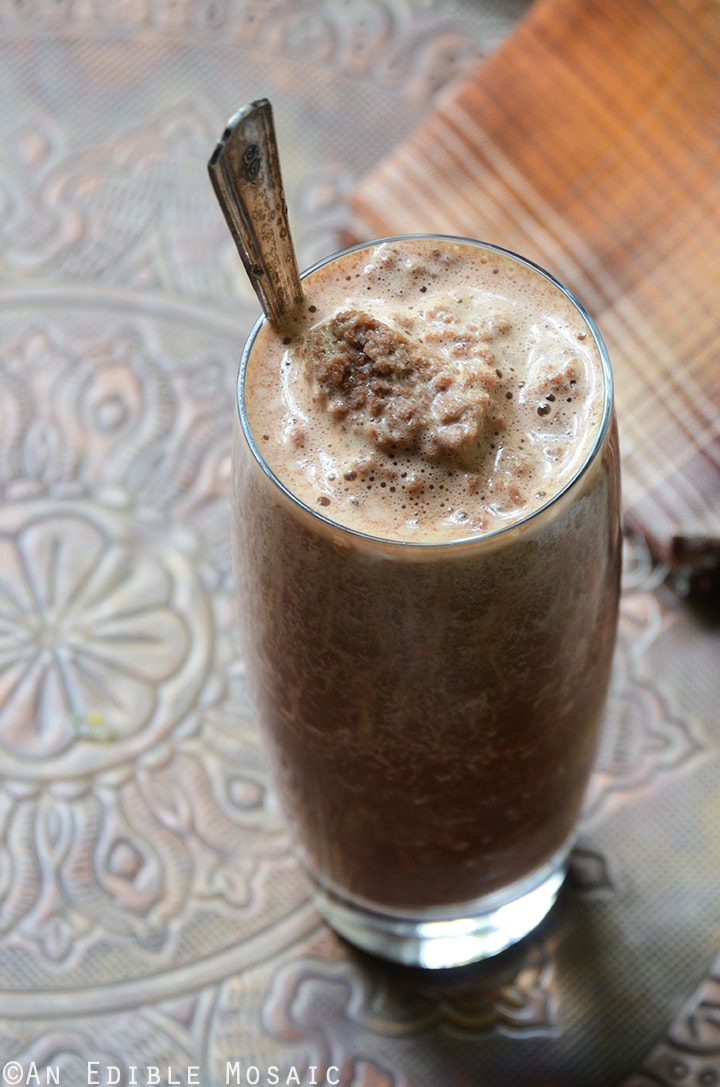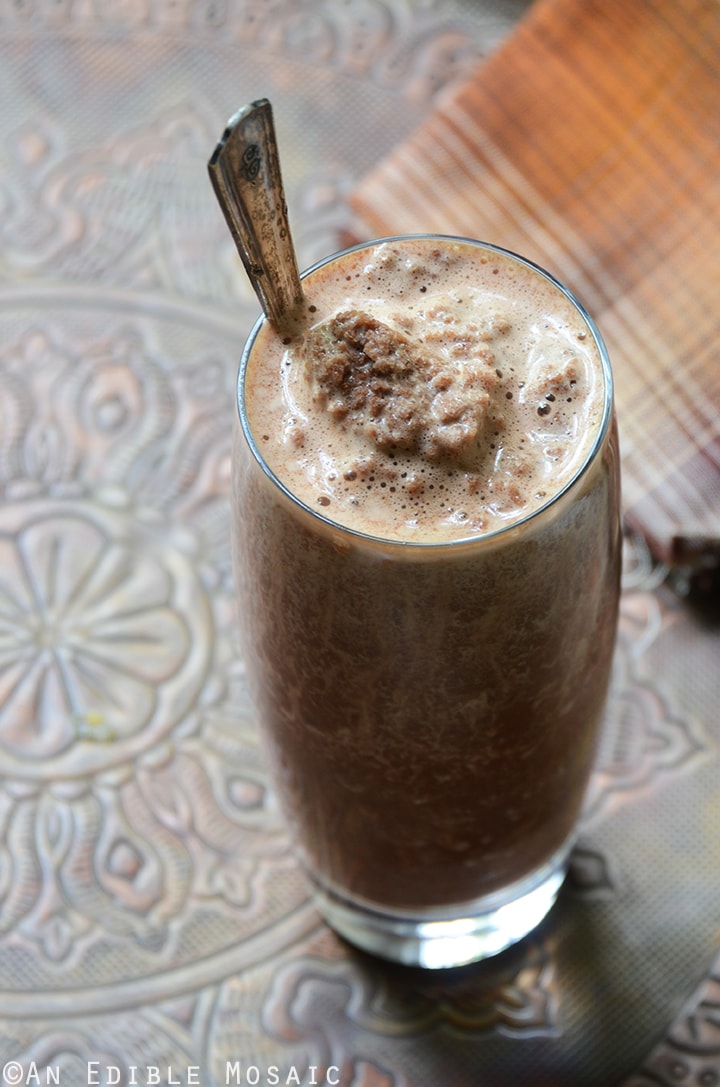 Right about now is when I start craving all things fall; I'm ready for cooler weather and everything that goes with it! But the truth is, it's still a little early and the weather isn't quite ready to cooperate yet. (I refuse to drink hot coffee when temps are in the 90's and it's humid outside.)
That's where the beauty of a frozen drink comes in.
I had some leftover pumpkin puree in the fridge (because I recently made my Pumpkin Chocolate Chip Snack Cake to satisfy a serious craving), and the idea for this drink hit me. I wanted to keep it skinny, so cocoa powder (instead of chocolate), non-fat milk, and stevia were natural choices. I used Born Sweet® Zing™ Zero Calorie Stevia Sweetener because I love how it has a perfect sweet taste found in Mother Nature's stevia plant without a funny aftertaste, zero calories, and is made with only real ingredients.
This Skinny Frozen Pumpkin Spice Mocha takes just five minutes to throw together and literally tastes like something you'd get from a coffee shop. (Plus the really great thing about making it at home is that you can control the quality of ingredients that go into it!) Serve it as-is to keep it skinny, or you can add a dollop of whipped cream or coconut "whipped cream" on top to make it a little more luscious.
Give your taste buds something new and amaZING to be excited about, and try new Zing™ Zero Calorie Stevia Sweetener for yourself! Get a Free Sample of Zing™ Zero Calorie Stevia Sweetener here.
Skinny Frozen Pumpkin Spice Mocha
If you're craving pumpkin spice, but the weather hasn't completely cooled down yet for a hot latte, try this easy iced version at home.
Ingredients
¾ cup (180 ml) strong coffee, cooled
2 tablespoons non-fat milk (optional)
2 tablespoons pumpkin puree
1½ tablespoons unsweetened cocoa powder
½ teaspoon pumpkin pie spice mix
2 packets Zing™ Zero Calorie Stevia Sweetener, or more to taste
10 large ice cubes
Instructions
Add all ingredients except the ice to a blender and process until smooth.
Add the ice and pulse a few times until pulverized.
Serve immediately.
I was selected for this opportunity as a member of Clever Girls and the content and opinions expressed here are all my own.