Disclosure: This shop has been compensated by Collective Bias, Inc. and its advertiser. All opinions are mine alone. #CoffeehouseBlend #CollectiveBias 
Blended Iced Cinnamon Lattes are easy to whip up at home! They have deep coffee flavor with subtle notes of vanilla and cinnamon; whipped cream on top is the perfect finishing touch.
I'm not quite sure how or when it happened, but at some point while adulting I became an avid coffee drinker. I like to blame law school, but really, I think I just developed a love for the flavor and desire for a little extra caffeination in the morning. Let's be real, some days the thought of my morning coffee is what gets me out of bed!
In the morning I like my coffee in the most basic form: strong and hot with a splash of heavy cream. For my first cup of the day, I never deviate, no matter if it's theoretically too hot outside for piping hot coffee, or if I'm on vacation. That's just my favorite way to start the day.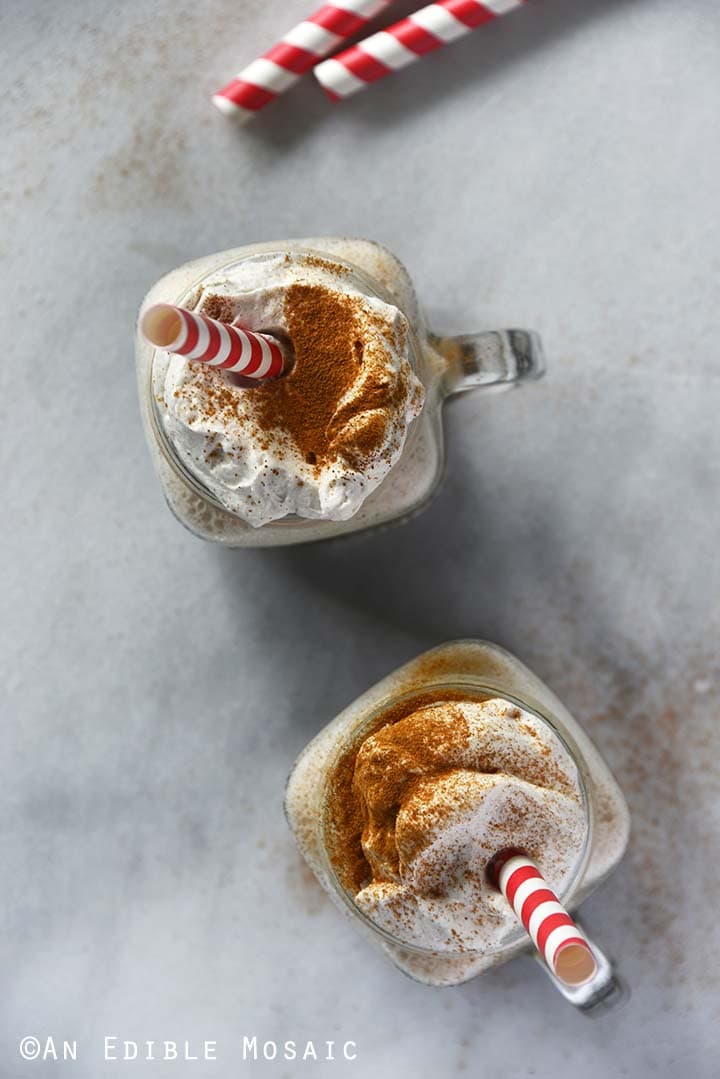 But when it comes to my second cup of joe, all bets are off. I can do iced, blended, flavored, or just about any other variation you can think of.
One of my favorite things to do is try the local coffee when I'm traveling. In the Middle East, cardamom-spiced Turkish-style coffee reigns supreme; I like mine thick and velvety with a medium sweetness level. In Thailand, iced was my favorite way to go; it's quite sweet, and also quite rich when made with sweetened condensed milk.
Last May in Costa Rica, I had a blended cinnamon iced latte at a coffee plantation. It was a hot and humid day and it was the most refreshing drink ever. I know it's not quite summer yet, but it will be soon enough and here in Florida it's always summer, so this recipe is my take on that cinnamon-spiced drink.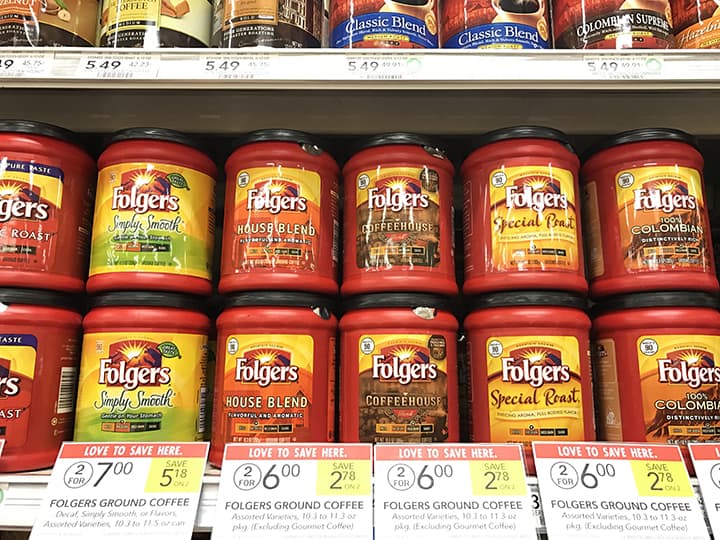 I found this coffee at my local Publix!
I used Folgers® Coffeehouse Blend for this recipe, which is a medium-dark roast that starts smooth and finishes bold. Because ice is blended with this drink, I made the coffee stronger than normal by using about double the typical amount of coffee grounds and letting it brew a minute or two longer than usual in my French press. I've also used this coffee to make cold brew for this recipe (I describe the method I use for cold brewing coffee here), and this coffee can be used in a drip coffee maker as well. (If you want to try this coffee for yourself, get $1.00 off any Folgers® coffee product excluding instant here.)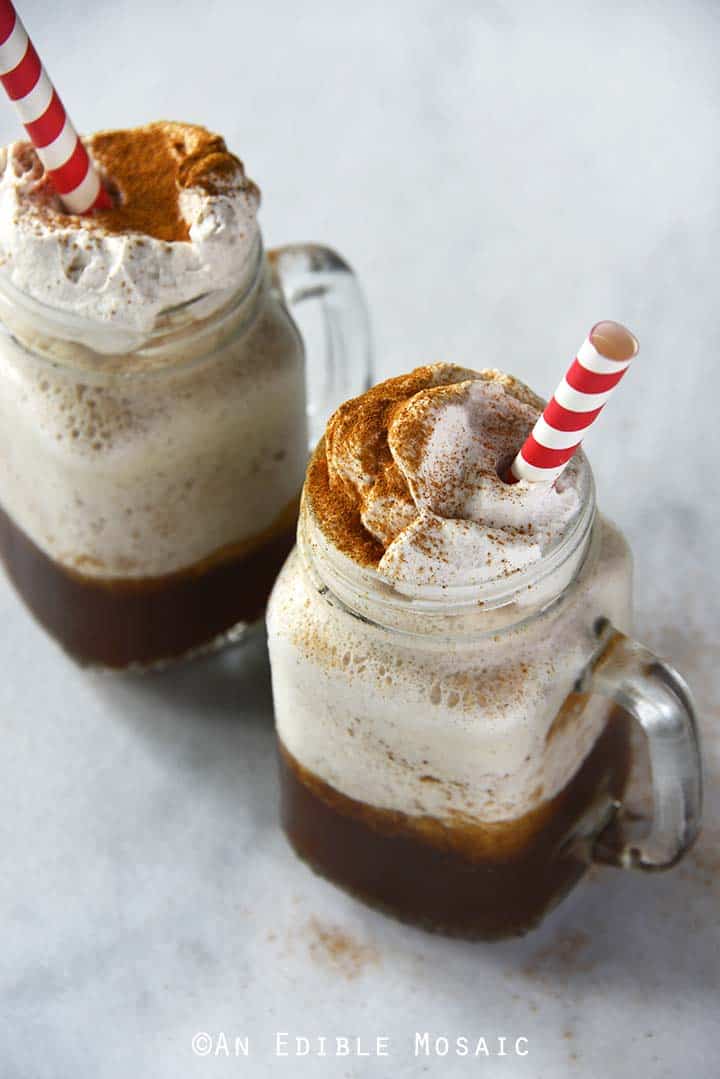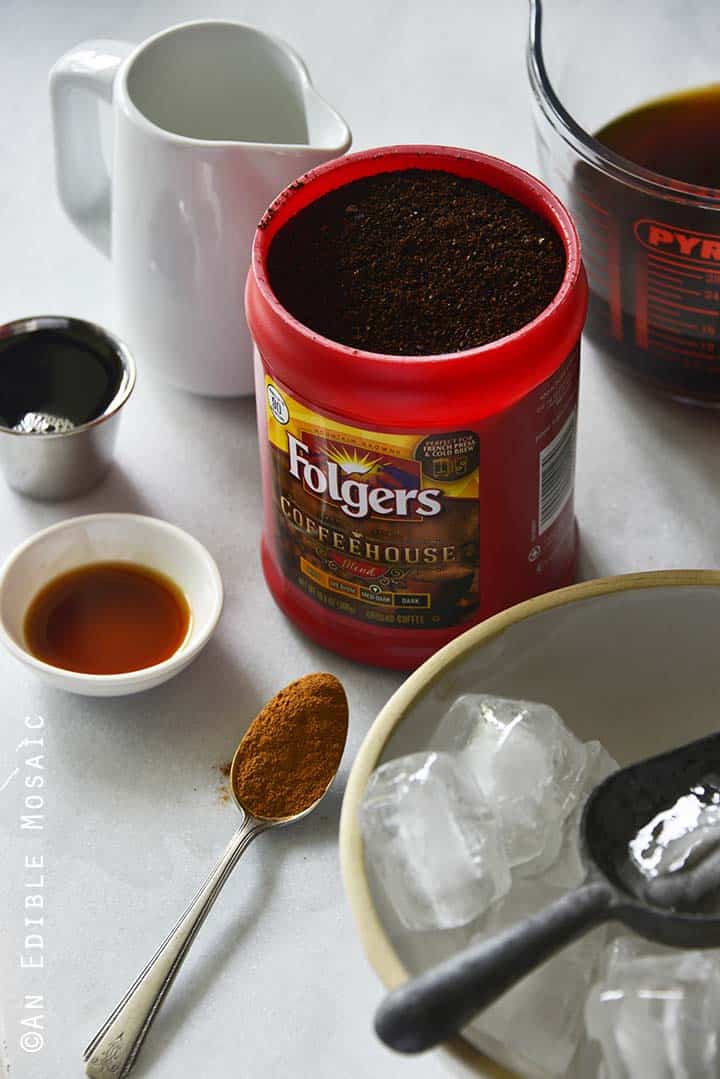 The flavor of coffee shines through in this recipe, with cinnamon and vanilla as accent flavors. Maple syrup adds sweetness, but you could use honey or simple syrup (which is equal parts sugar and water heated until the sugar is dissolved) if you prefer. I topped the blended coffee with cinnamon-vanilla whipped cream to take these lattes to the next level!
What's your favorite coffee drink?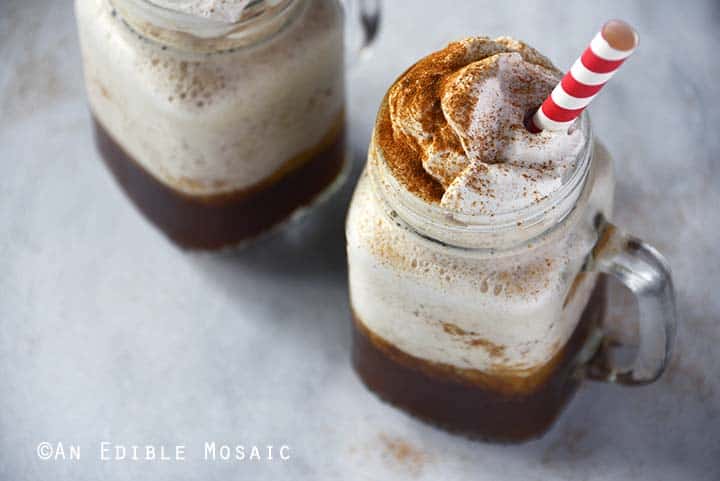 Blended Iced Cinnamon Lattes
Blended Iced Cinnamon Lattes are easy to whip up at home! They have deep coffee flavor with subtle notes of vanilla and cinnamon; whipped cream on top is the perfect finishing touch.
Ingredients
Cinnamon-Vanilla Whipped Cream:
¼ cup (60 ml) heavy cream
⅛ teaspoon pure vanilla extract
⅛ teaspoon ground cinnamon
Blended Iced Cinnamon Latte:
1½ cups (355 ml) strong brewed Folgers® Coffeehouse Blend coffee, cooled
3 tablespoons pure maple syrup (or more or less to taste)
1 teaspoon pure vanilla extract
1 teaspoon ground cinnamon
2 to 3 cups ice cubes
Other:
Additional ground cinnamon, for garnish (optional)
Instructions
Use a handheld electric mixer to beat the cream to medium peaks in a medium-sized bowl, and then beat in the vanilla and cinnamon. Set aside.
Add the coffee, maple syrup, vanilla, and cinnamon to a blender and pulse a couple times to combine. Add the ice and pulse until it's pulverized (this works best in a high-speed blender).
Pour the coffee mixture into 2 serving glasses and top each with half of the whipped cream. Sprinkle a little extra cinnamon on top of each and serve.
Notes
Vegan Option: Instead of heavy cream, use coconut "whipped cream".