Disclosure: I'm sharing #beyondordinary in my life as part of a Sahale Snacks® sponsored series for Socialstars™.
Try these Easy Homemade Vanilla Almond Lattes instead of hitting up your favorite café!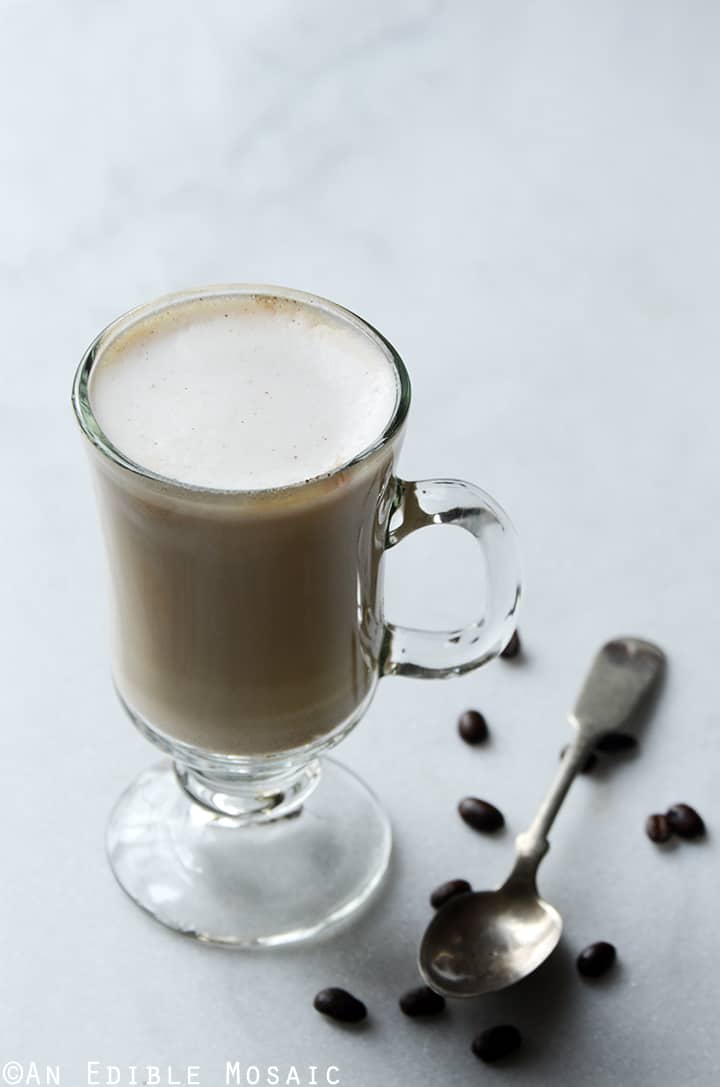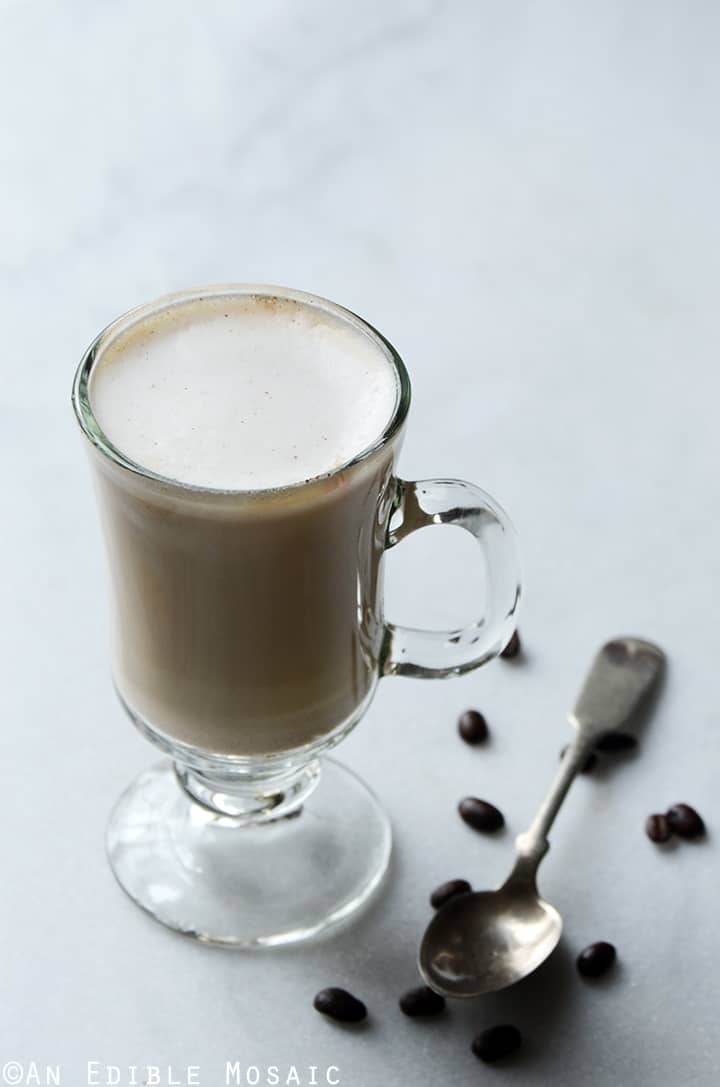 As of late, I have come to terms with the following regarding myself and coffee:
As an adult, it turns out I actually am a coffee drinker.
I don't like my coffee super strong and straight-up the way I drank it in law school (basically for rocket fuel); instead, I much prefer a medium roast brewed in a French press with a splash of whole milk or if I'm feeling indulgent, half and half.
And a little flavor can be fun.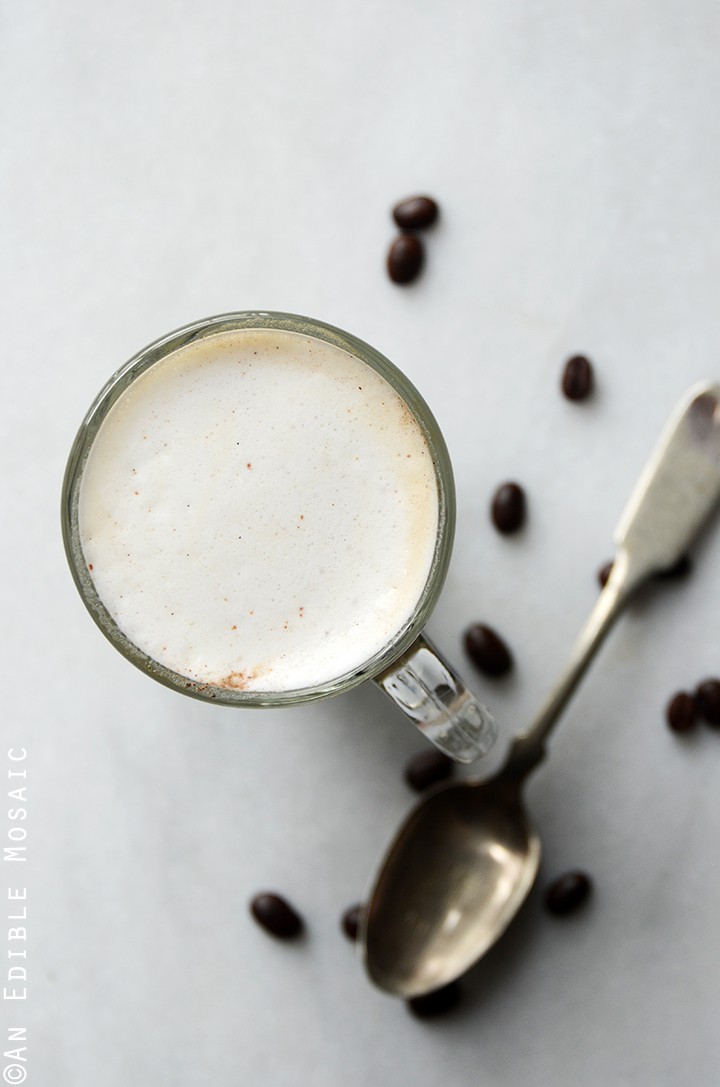 Inspiration for recipes comes in many forms. Sometimes a favorite drink triggers food (like my Pumpkin Spice Latte Snack Cake with Brown Butter Buttercream!), and then comes full circle, inciting a craving for the drink (hello, Pumpkin Spice Syrup) that inspired the food in the first place. It can get even more convoluted, sort of like Six Degrees of Kevin Bacon, but with food instead of Kevin. (And yes, the irony that his last name is food is not lost on me.)
But anyway. Long story short, these delicious lattes that will add a little fun to your morning coffee ritual, were inspired by Sahale Snacks® Vanilla Almond Latte Layered Nut Bars that I talked about in this post (along with a few other fab desserts that just happen to be nourishing).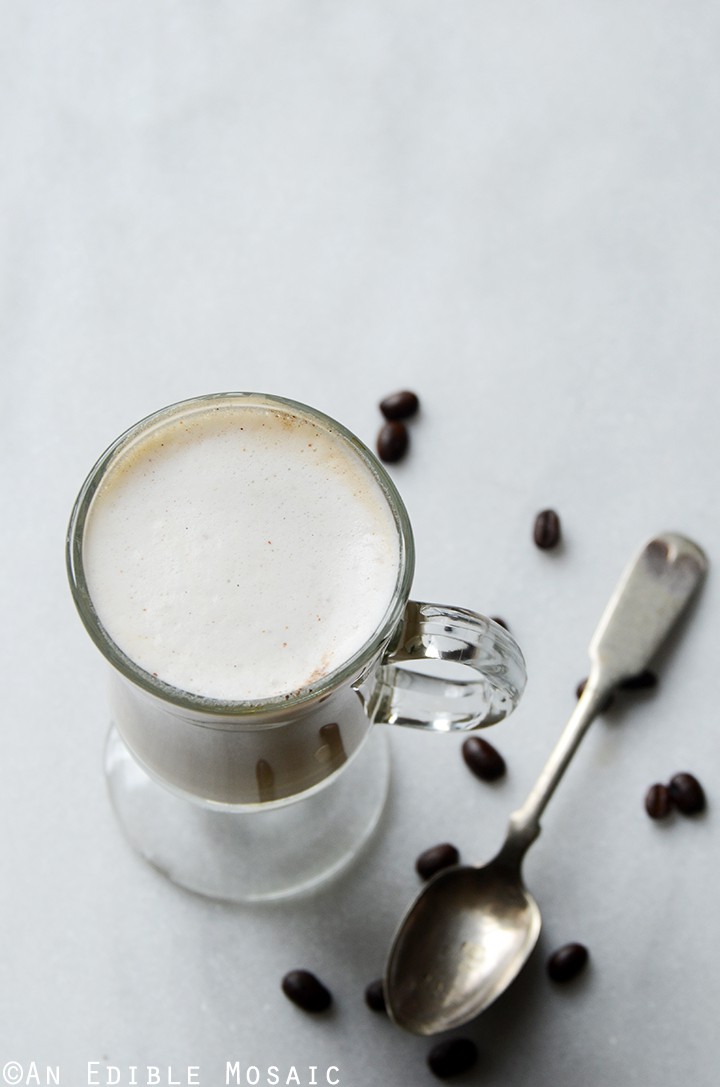 Now, I can't say for sure, but I'm just taking a wild guess with the assumption that the Vanilla Almond Latte bar was inspired by a drink. I enjoyed the bar so much, it had me daydreaming about this latte. Vanilla/almond is a subtle combo that pulls out the existing flavor notes in a good cup of coffee.
Also, how fun would it be to bake the flavor profile of Salted Caramel Apple Pecan Layered Nut Bars that I mentioned in this post into a pie? And while I'm on a roll, I think the Honey Almonds Glazed Mix that I incorporated into a sweet breakfast Dutch baby would also be great in a savory dish…I'm dreaming up a cashew chicken-type dish, but with honey almond mix instead of cashews. See? Never-ending inspiration.
Speaking of inspiring, Sahale's commitment to community is just that. From their website:
Whether it's in our local Seattle market or the many places around the world where we purchase the nuts, fruit, and spices to make our snacks, we aspire to make a positive impact on the communities we touch.  From small acts such as donating snacks to a local food drive or contributing to larger initiatives to drastically improve our supplier community in Vietnam, we aspire to use our scale to do good in the world.
What inspires you in the kitchen?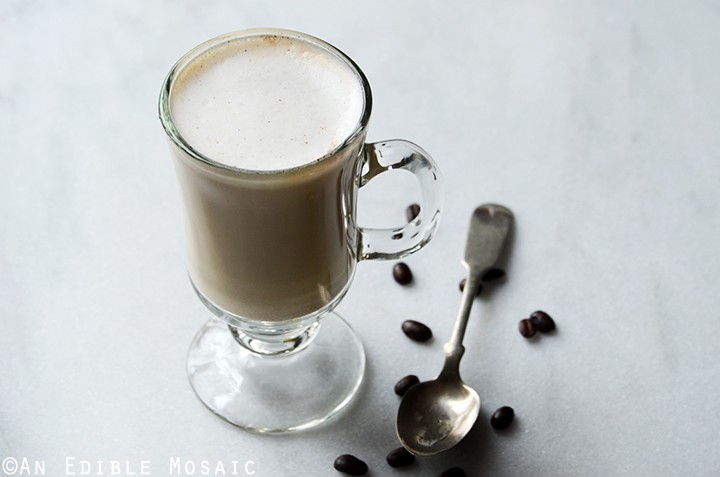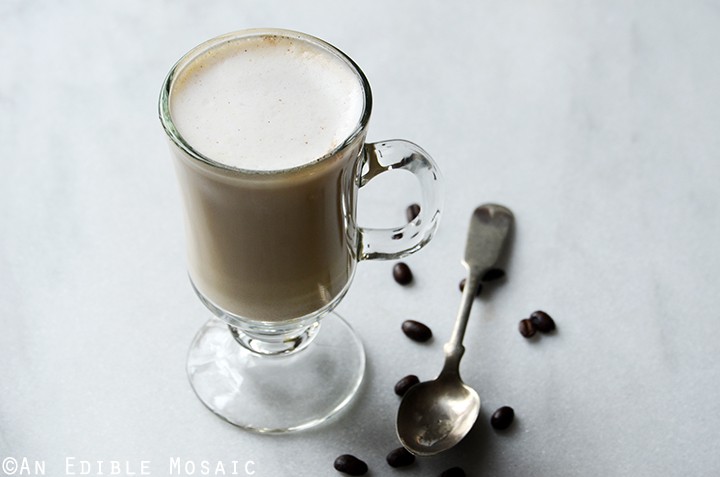 Easy Homemade Vanilla Almond Lattes
Prep time:
Cook time:
Total time:
Vanilla/almond is a subtle combo that pulls out the existing flavor notes in a good cup of coffee, and making milk foam at home for your latte is easier than you might think!
Ingredients
⅔ cup (160 ml) very strong hot coffee
1 teaspoon pure maple syrup (more or less to taste)
1 teaspoon pure vanilla extract
½ teaspoon pure almond extract
2 cups (475 ml) milk, heated to steaming (see Note)
A pinch of nutmeg, for garnish (optional)
Instructions
Stir together the coffee, maple syrup, vanilla extract, and almond extract in a glass measuring cup with a pour spout and set aside.
Froth ⅔ cup of the hot milk in one of the methods listed below.
Get out 2 latte mugs; pour ⅔ cup of hot milk into each, and then ⅓ cup of the hot coffee mixture.
Divide the milk foam between the 2 cups; sprinkle a pinch of nutmeg on each, if desired.
Serve immediately.