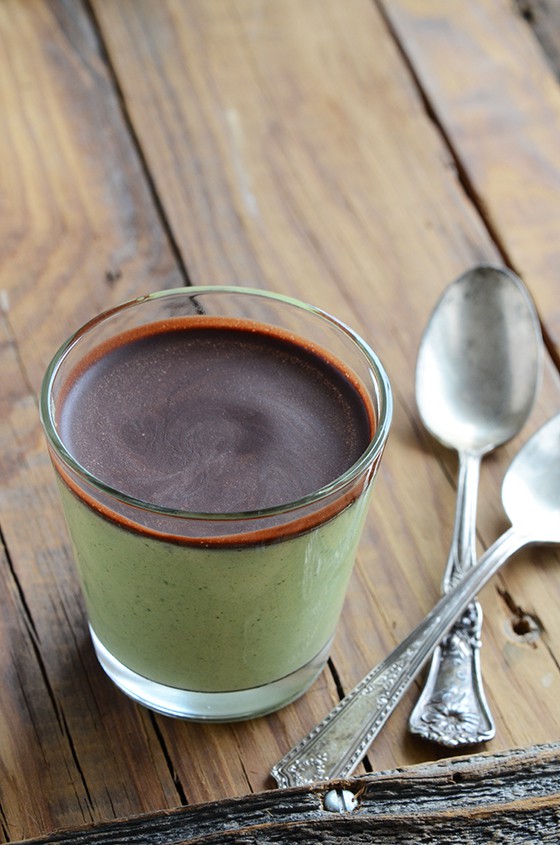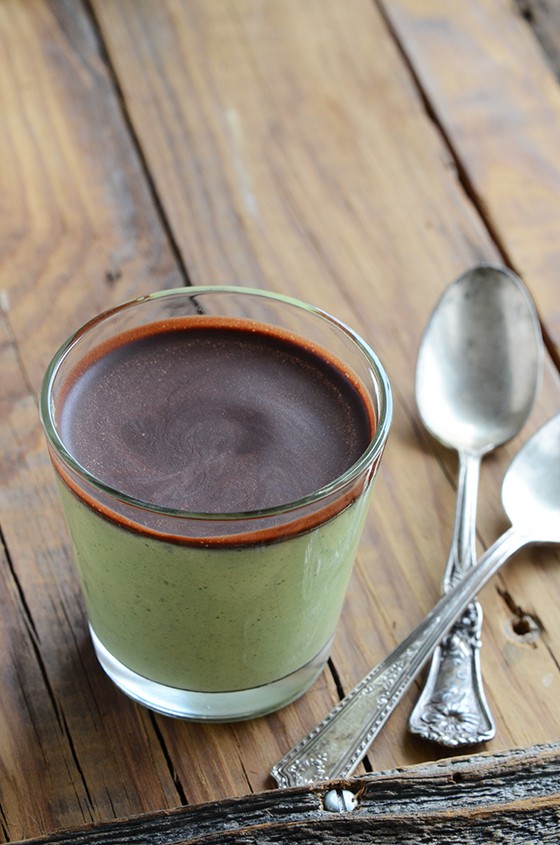 In honor of St. Patrick's Day, I have a quick and easy (naturally) green treat that's healthy enough for breakfast. Because what's more fun than green food for breakfast on St. Paddy's Day?
I like to think eating green is as important as wearing green on St. Patrick's.
I remember in high school everyone wore green on St. Patrick's Day. Not wearing green was like the equivalent of being a "Scrooge" at Christmas. And yup, I was a greenless St. Paddy's Day Scrooge. Just getting out of math class, my friend asked why I wasn't wearing green. I nonchalantly replied with a shrug, I'm not Irish. At that point we happened to be passing a Spanish teacher walking the "math wing" who replied with a smile (in Spanish, but here's the English translation), All the world is Irish on St. Patrick's Day. I laughed, nodding, and pointed to my green eyes; I said, Well, I guess I do have something green. Decked out in green from head to toe, he didn't buy it, lol.
I still can't say that I wear green on St. Patrick's, but I do think it's fun to at least eat something green; any day really, but especially for St. Paddy's Day. And something that's both green and minty is even better.
These pretty little mint cheesecakes are topped with a hard chocolate layer that you have to crack through with your spoon to get to the cheesecake below. The green color comes from spinach and fresh mint leaves, but no worries, the flavor of spinach isn't detectable!
What's your favorite green food?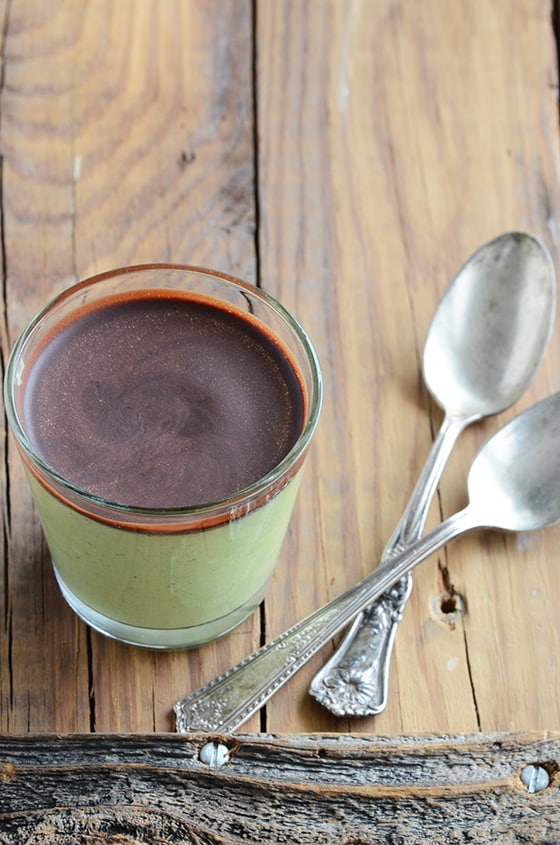 Individual Chocolate-Topped Mint Cheesecakes
Ingredients
Mint Cheesecake:
½ cup plus 2 tablespoons (65 g) rolled oats
½ cup (½ oz/30 g) organic baby spinach
2 stems of fresh mint leaves (about 15 to 20 leaves), stems removed
½ cup (120 ml) plain, unsweetened milk, any kind you like
2 tablespoons pure maple syrup (more or less to taste)
4 oz (115 g) low-fat cream cheese
½ teaspoon pure vanilla extract
⅛ teaspoon pure (natural) mint extract (or more to taste)
1 pinch (about 1/16 teaspoon) coarse sea salt
Chocolate Topping:
1 tablespoon coconut oil, melted (measured before melting)
1 tablespoon unsweetened cocoa powder
1 teaspoon plain, unsweetened milk, any kind you like
½ packet stevia powder (more or less to taste)
Instructions
For the cheesecakes, add the oats to a blender or food processor and pulse until powdered; pour into a small bowl and set aside for now. Add the spinach, mint leaves, milk, maple syrup, cream cheese, vanilla extract, mint extract, and salt to the blender or food processor and puree until smooth and creamy. Add the powdered oats and process until smooth, being careful not to over-process. Pour the cheesecake mixture into 2 small glasses and refrigerate until fully chilled, about 2 hours (they will thicken as they chill).
Once the cheesecakes are fully chilled, whisk together all ingredients for the chocolate topping and divide it between the top of the two individual cheesecakes. Refrigerate to chill so the chocolate hardens, about 10 minutes.
Serve chilled.