Based on a traditional English beef and ale stew, this simplified, easy beef stew recipe features tender beef and vegetables in a thick, rich, and hearty gravy. And it only takes 1 hour to make!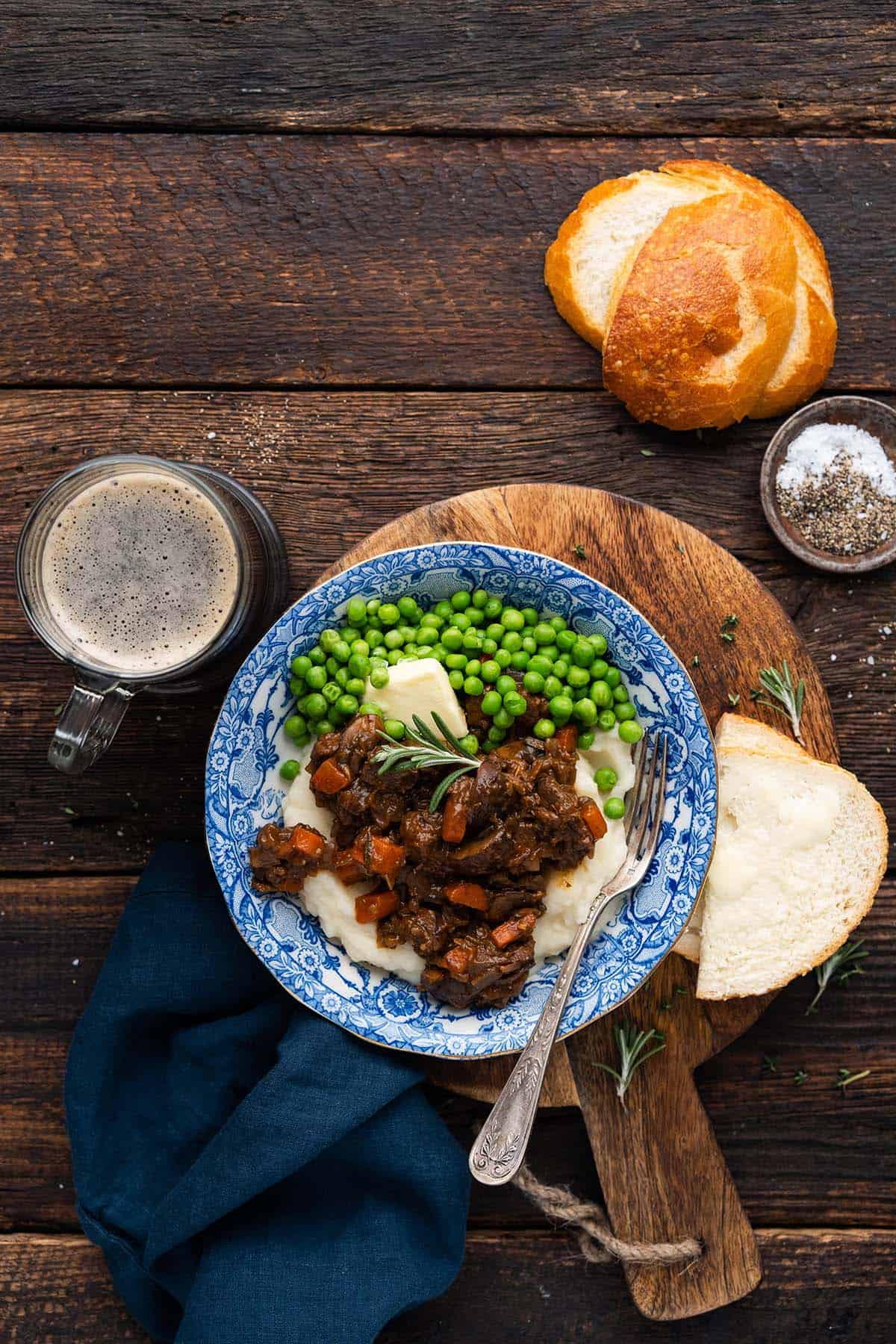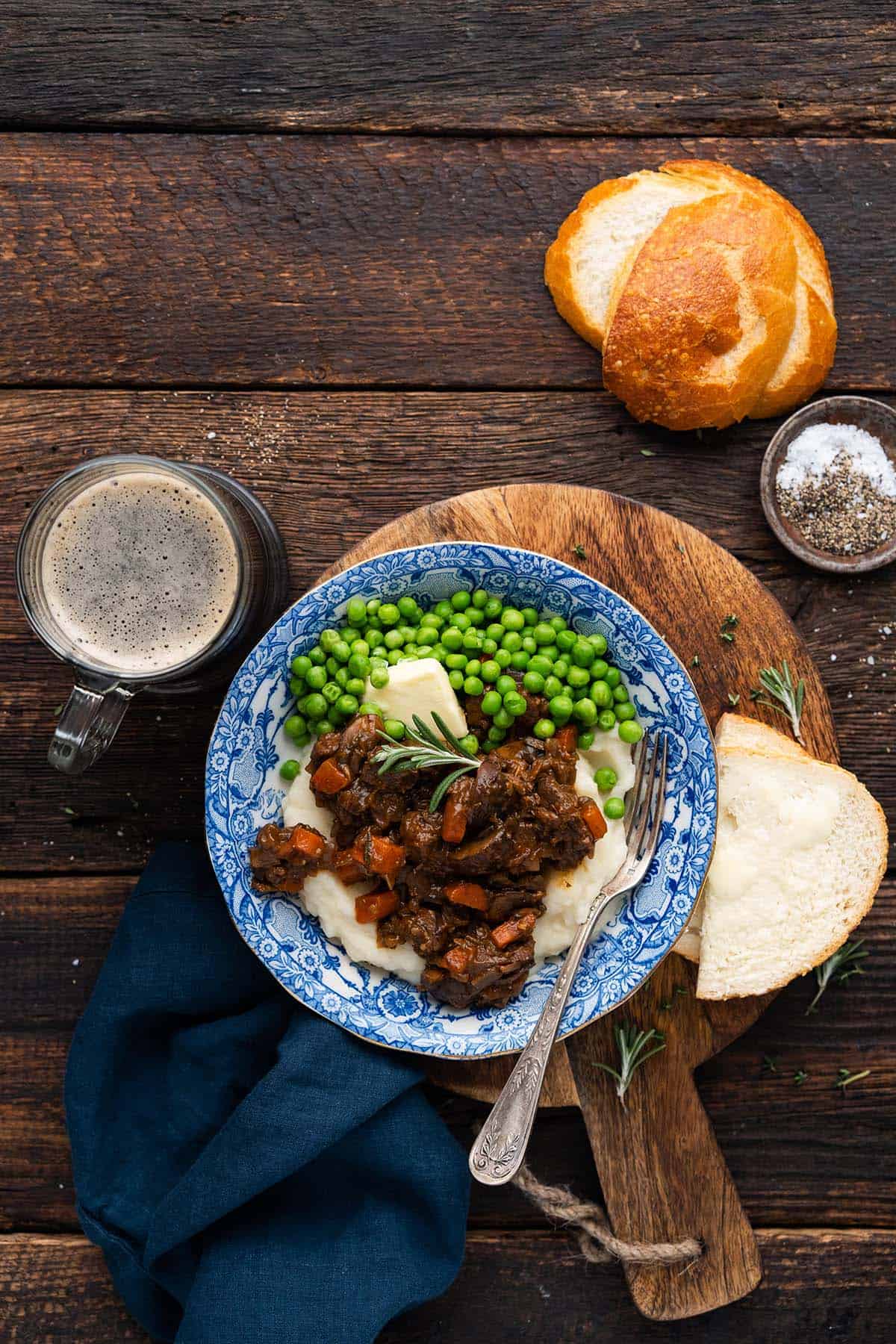 Is there any meal that's cozier than a bowl of beef stew on a cold winter night?
I grew up eating my mom's stew, which was pretty fantastic. (My sister and I always got excited when it was on the menu!) But this beef and ale stew is a bit different.
…