Every iced coffee-lover should know this easy method for How to Cold-Brew Coffee for Iced Coffee! Turning it into Affogato (which means "drowned" in Italian) by adding a scoop of vanilla gelato or ice cream is just icing on the cake.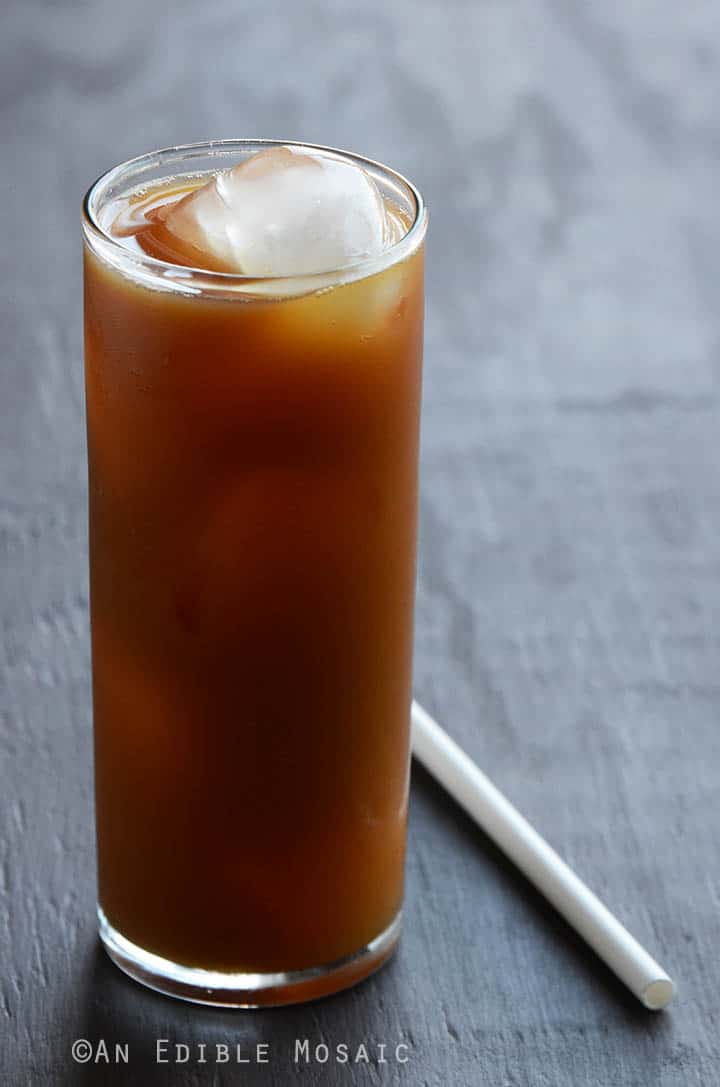 How about a cold brew?
When I lived in Florida I became a little bit of an iced coffee junkie. I developed a Starbucks-almost-every-morning ritual without realizing how easy (and cheap!) it is to make cold-brewed coffee at home.
Why do I need to cold-brew my coffee for iced coffee?, you ask. Can't I just brew up a pot the regular way and let the coffee cool down? You can indeed. But hear me out…even though it takes a little bit of planning ahead since you'll need to brew the coffee the night before, it is ridiculously easy to make; it's actually less work than brewing a regular pot of coffee. And if you just use regular coffee that's been chilled, it won't be nearly as good as if you use cold-brewed. Here's why……