With a sweet fresh strawberry pie filling and a buttery, brown sugar-sweetened, vanilla-laced crust and crumble topping, these strawberry oatmeal bars are truly something special! They're the perfect way to use some of your berries during strawberry season, or make them year-round with frozen strawberries.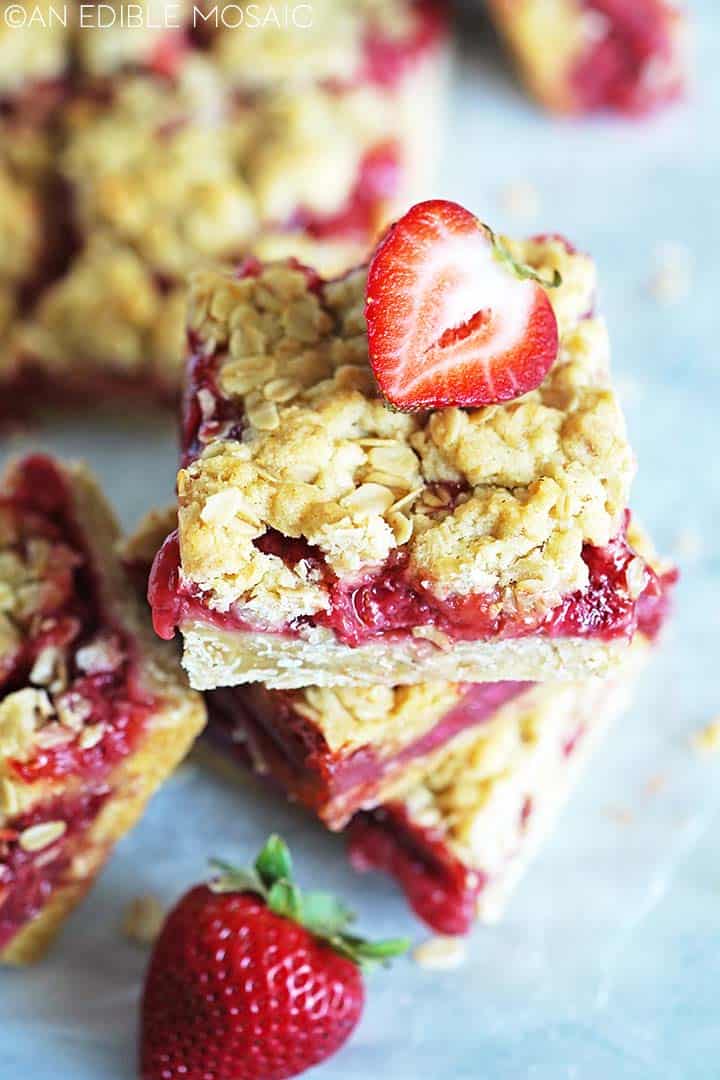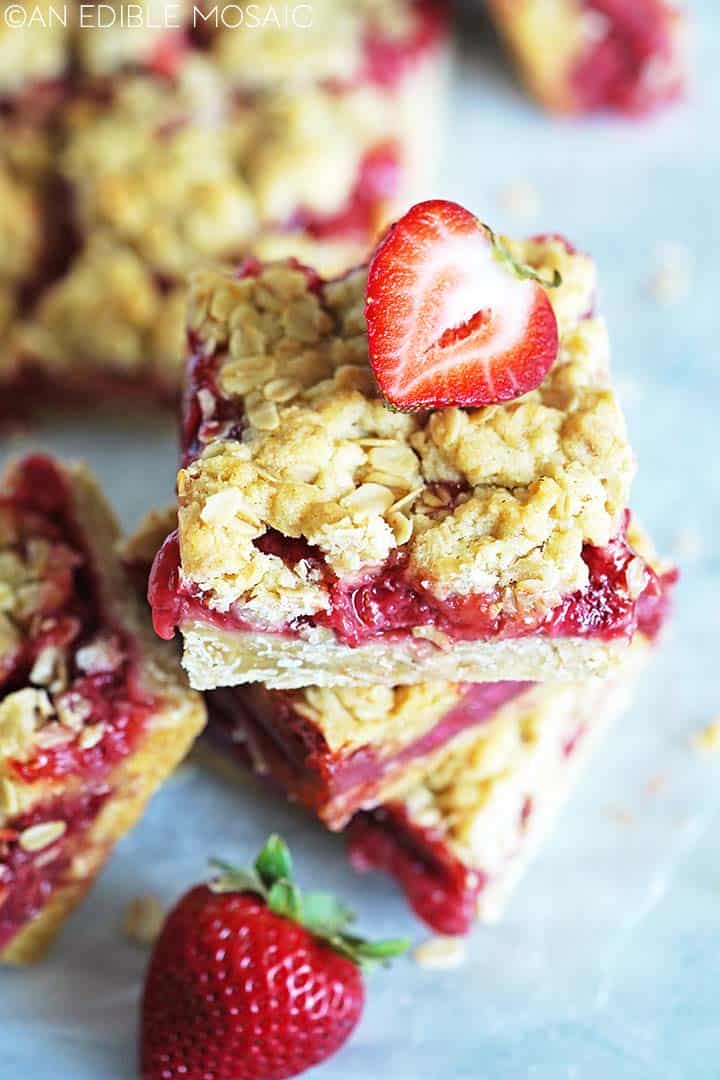 When strawberry season rolls around, what are some of your favorite ways to enjoy strawberries?
I love to eat them as they are, sliced into salads, on top of yogurt, made into muffins, or transformed into refreshing iced tea.
…