This Unstuffed Cabbage Rolls recipe is loaded with nutrition and has all the flavor of Stuffed Cabbage Rolls, but comes together in just 30 minutes and has much fewer carbs!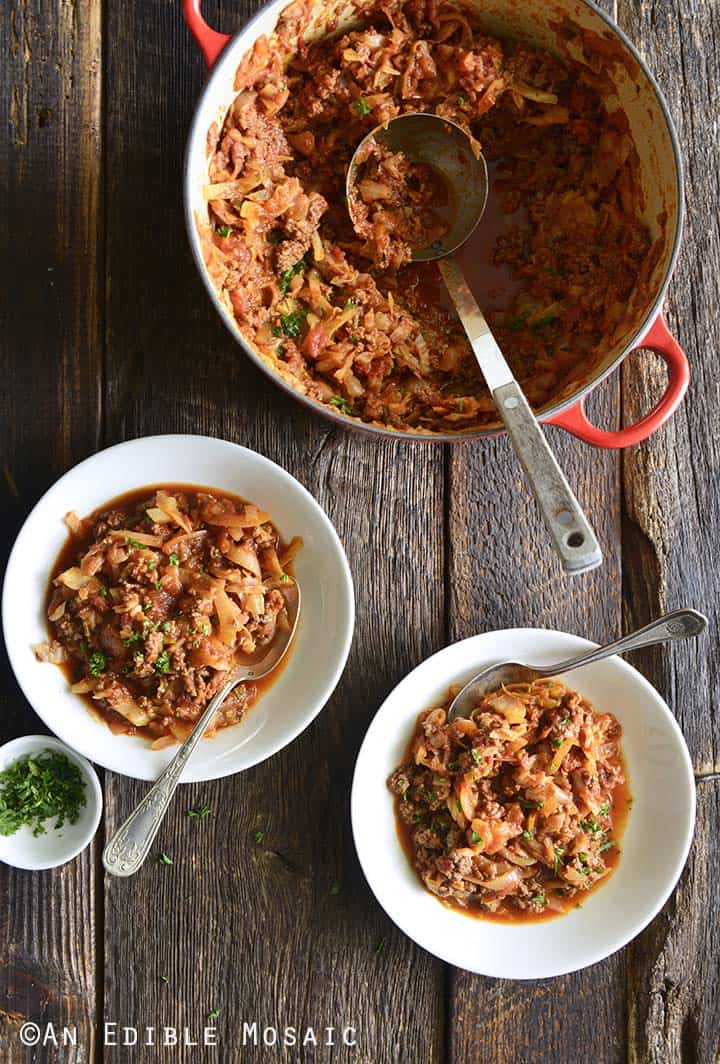 For the longest time, cabbage just wasn't my thing. And to be honest, I think it was mostly because of the smell.
Growing up, if coleslaw was a side option I'd opt for anything else.
…