The Keto Queens is a one-stop shop for keto lifestyle inspiration, including delicious, crowd-pleasing keto recipes, practical tips to make a ketogenic lifestyle as easy to follow as possible, essential tools to use to stay keto, recipe e-books, meal plans, shopping lists, and videos! Today I'm thrilled to introduce you to The Keto Queens, a new project I've been working on with Lara Clevenger!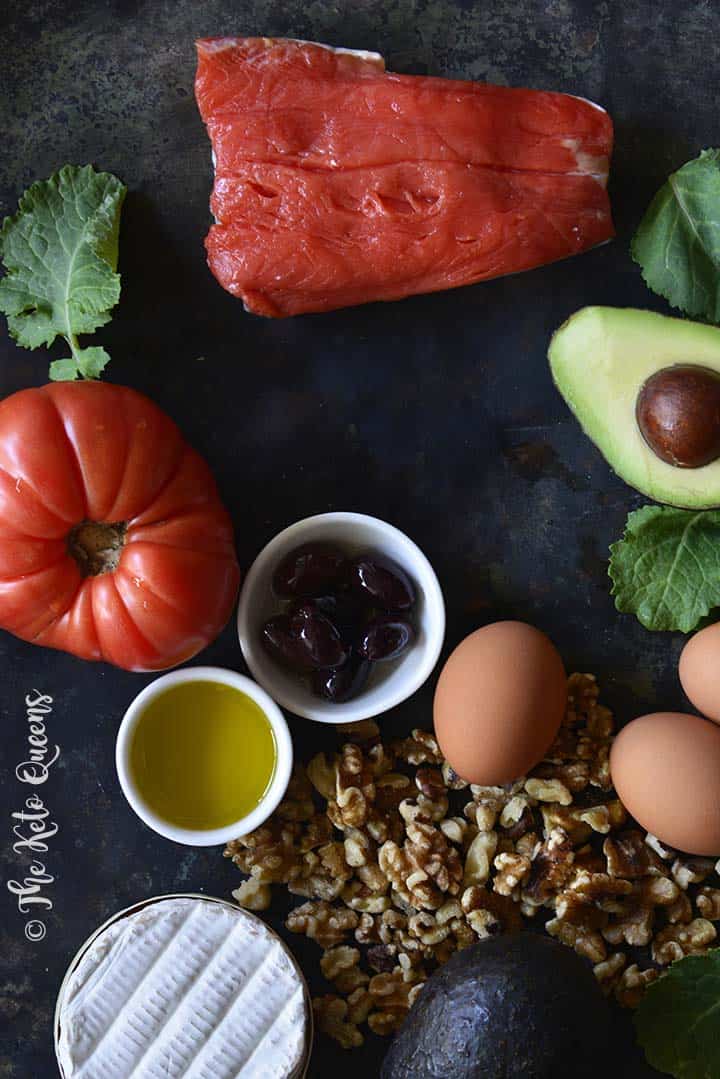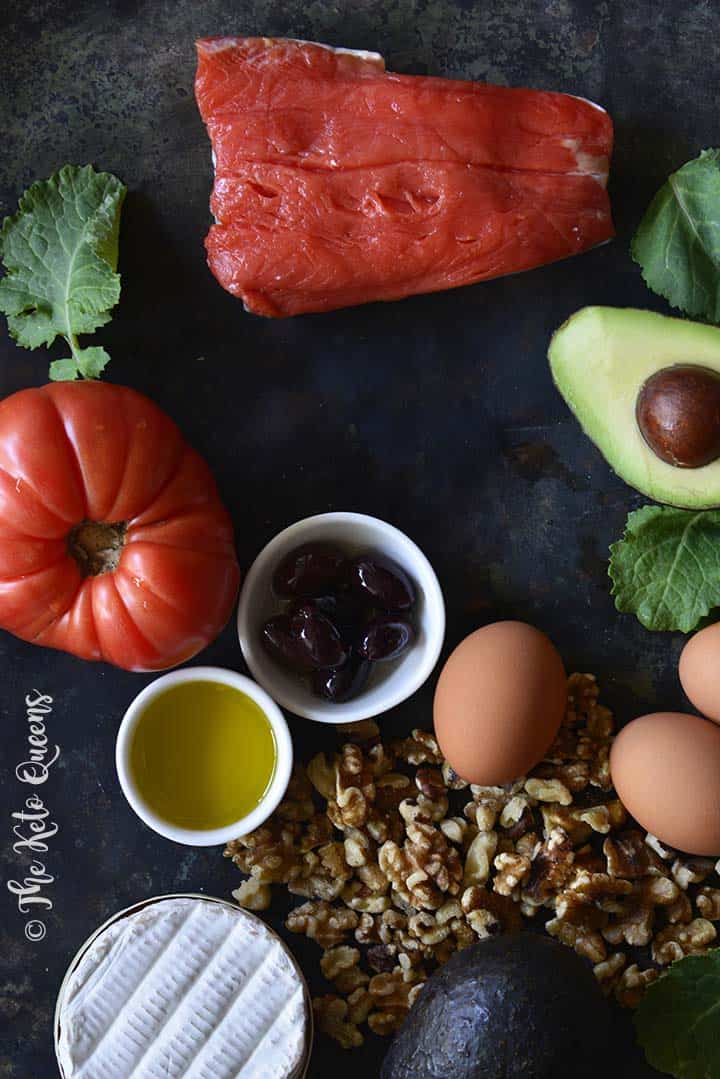 Today I'm sharing some pretty exciting news! If you're a long-time follower of An Edible Mosaic, you may have noticed more low-carb recipes on my site over the past year or so (like my Low-Carb Broccoli and Cheese Casserole, 15-Minute Low-Carb Zucchini Pizza Bake for One, and my Low-Carb Strawberry Mousse Tartlets). I've also been sharing low-carb treats over on my other blog, Healthy Sweet Eats (like My Favorite Noatmeal, aka Low-Carb Oat-Free Porridge, Low-Carb Paleo Chocolate Almond Butter Bars, and Low-Carb Overnight Black Forest Mocha Chia Seed Pudding). And if you follow me on Instagram, you've probably noticed me talking about The Keto Queens quite a bit over the past couple months…
The Keto Queens is a project that I've been working on with Lara Clevenger (MSH, RD, LD/N). Our goal is to make a ketogenic lifestyle approachable for everyone! Keto isn't just about eating bacon and butter and mayo; it's not about deprivation, it's about choosing a variety of real-food options that nourish and heal your body and put it into a metabolic state of ketosis.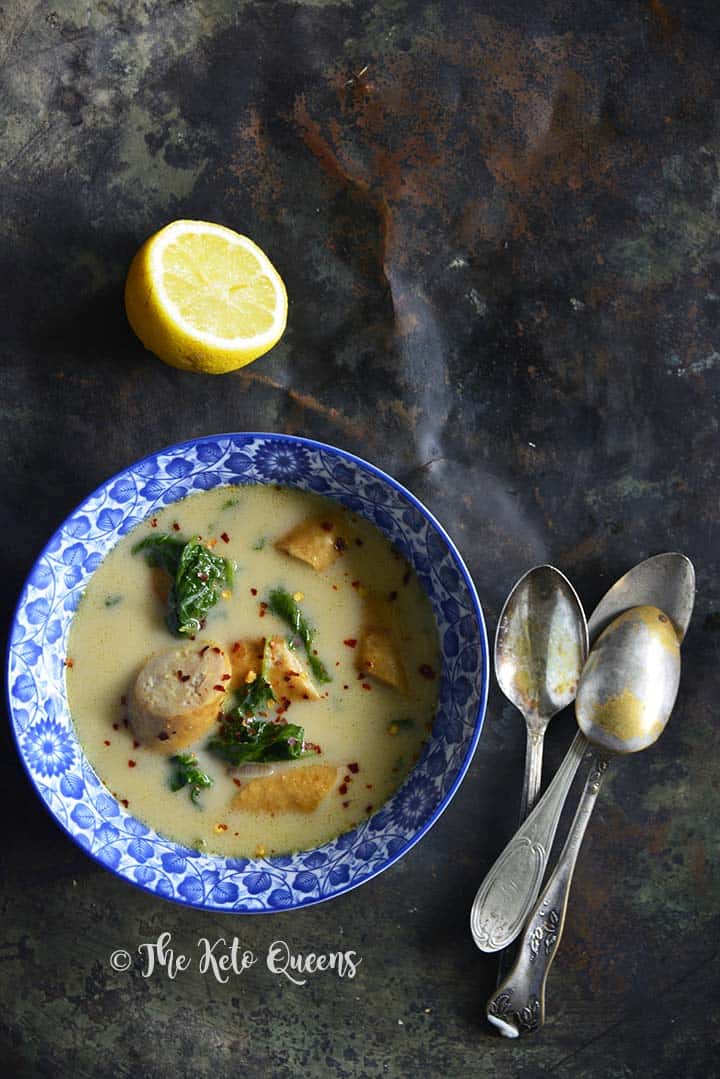 Keto Weeknight Creamy Sausage and Spinach Soup Recipe on The Keto Queens
If you're not familiar with a ketogenic lifestyle or way of eating, let me first talk a little bit about what it is. The point of a ketogenic diet is to put your body into ketosis, basically, to get your body to run on ketones (which are produced as the result of fats being broken down) instead of running on glucose (which is produced along with insulin as the result of carbohydrates being broken down), as its primary source of energy.
This can result in positive health effects, such as weight loss, improved mental focus, increased energy, and better control of blood sugar, to name just a few. The way we achieve this is through lowering our carb intake (many people choose to keep their carbs under 20 g per day) and focusing on eating good-quality fats (like avocados, walnuts, grass-fed organic butter, etc.). Here's the breakdown of what macros commonly look like for this way of eating: 70 to 75% fat, 20 to 25% protein, and 5 to 10% of calories coming from carbohydrates. (You can read more about the basics of a ketogenic lifestyle here on The Keto Queens.)
Keto Zucchini Walnut Spice Bread Recipe on The Keto Queens…because you can still have "baked goods" while following the keto lifestyle!
What does the ketogenic lifestyle look like for me? Over the past few years, I have had a shift in what I considered "healthy" eating. About 5 years ago, I fell in love with the paleo lifestyle and discovered I feel best when I avoid things like gluten, sugar, and even grains. Through trial and error and immersing myself in research, about a year ago I found that the ketogenic lifestyle is what ultimately works best for my body in terms of maintaining a healthy weight, improving mental clarity and focus, having sustained energy throughout the day (goodbye 3PM slump!), and reducing bloating and feelings of lethargy. And then Lara and I met and had this brilliant idea to collaborate and share our passion for keto.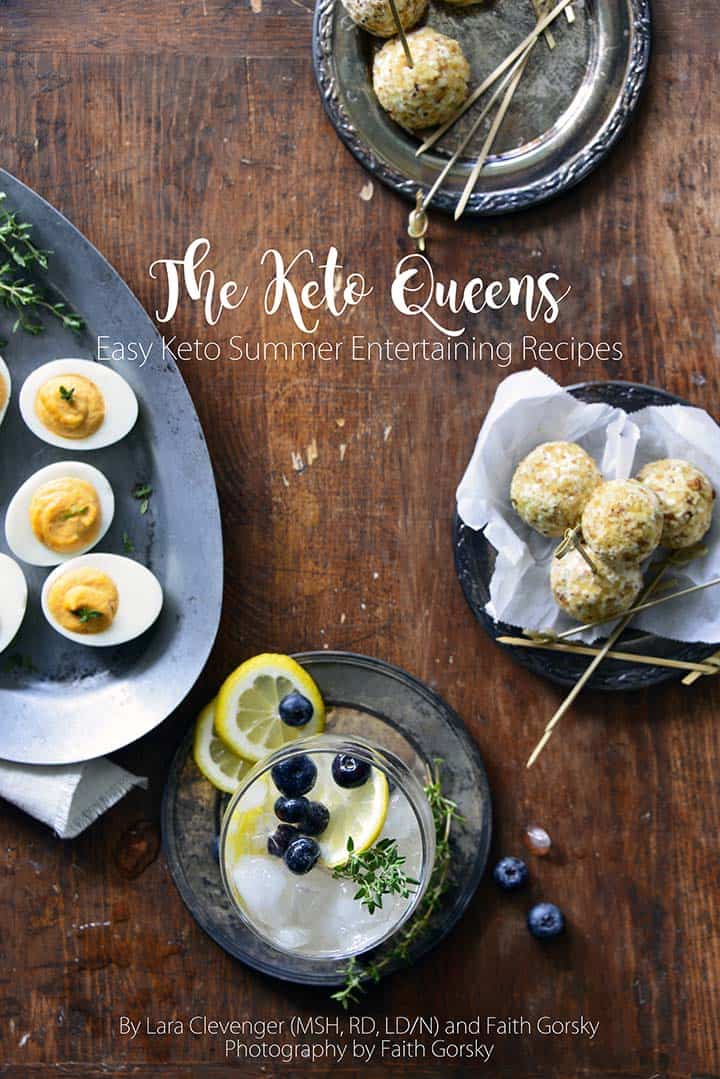 Our Easy Keto Summer Entertaining Recipes e-book is full of delicious inspiration like Blueberry Lemon Thyme Mocktails, Goat Cheese Ball Bits, Deconstructed Pesto Zoodles, Chicken Souvlaki Salad Bowls, and Easy Strawberry Ice Cream!
Lara and I want The Keto Queens to be a one-stop shop for the following:
Delicious, crowd-pleasing keto recipes
Practical tips to make a ketogenic lifestyle as easy to follow as possible
Essential tools we use to stay keto
And soon we want to have meal plans, shopping lists, and videos available too!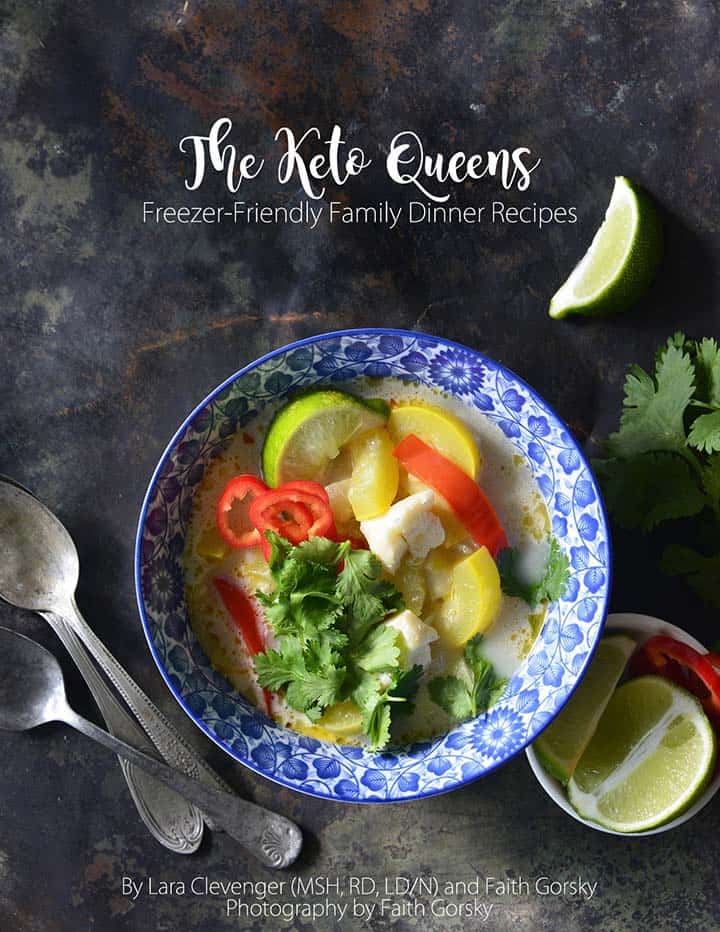 Our newest e-book features 10 Freezer-Friendly Family Dinners to help you get a nutritious meal on the table quick! Here are a couple of my favorites from that e-book…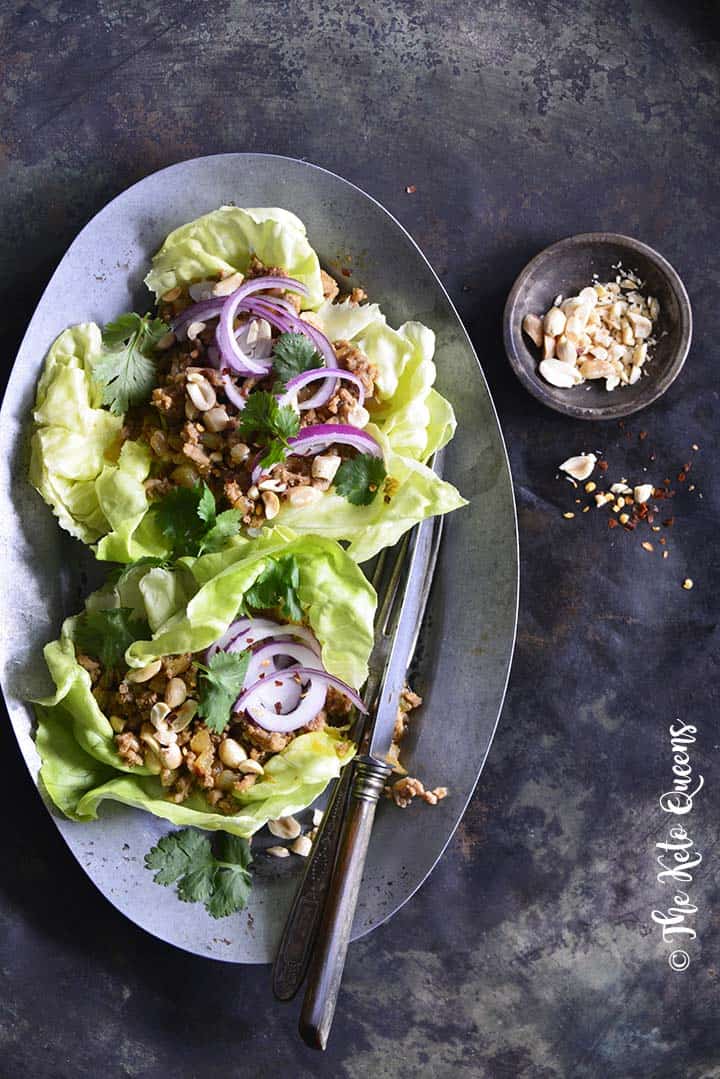 Thai-Inspired Turkey Larb Lettuce Wraps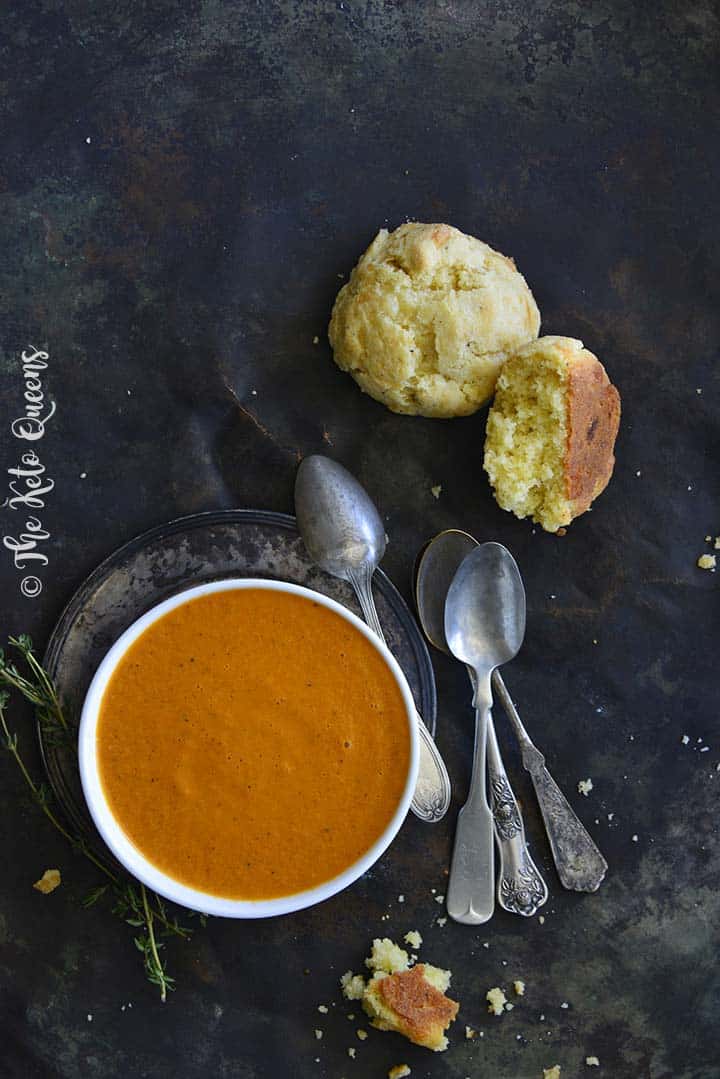 Tomato Soup and Cheddar Biscuits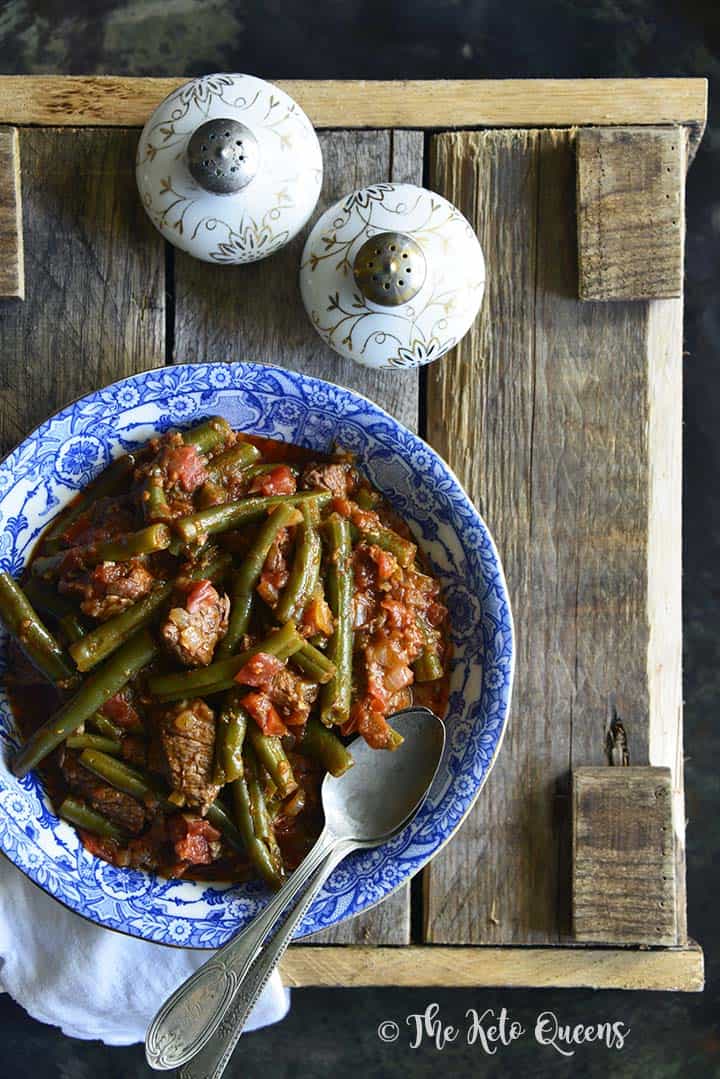 Green Beans and Stewed Beef in Spiced Tomato Sauce
What does this mean for An Edible Mosaic? Nothing is changing here! I will continue to share a variety of recipes on this site because I don't only cook for myself; I also cook for family and friends who have a wide range of eating styles.
Be sure to head over to The Keto Queens for all things keto-related, and check out Lara's post about The Keto Queens on her website!
Disclaimer: Please note that I'm not a nutritionist or medical professional. Information in this post is based on my own personal experience and research, and it is intended solely for educational purposes. If you have any questions about a ketogenic lifestyle, you should ask your doctor.