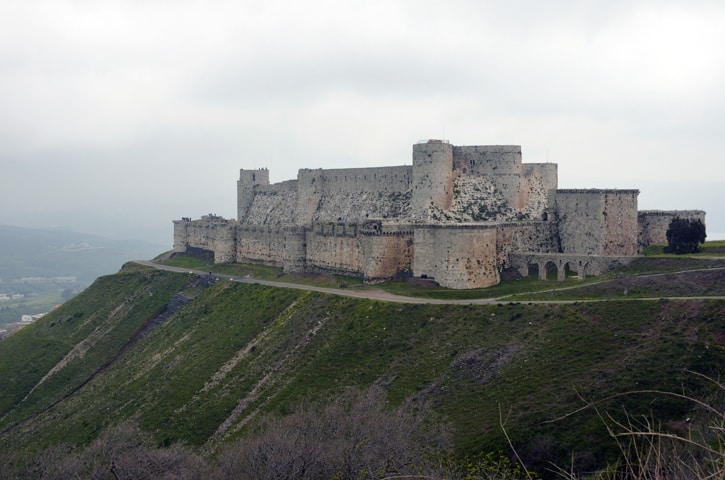 Crac des Chevaliers is medieval military castle that sits majestically on top of a 650 meter high hill in eastern Syria.  When you climb to the top of the castle and look down at the surrounding landscape it literally feels like you're in the clouds…and it completely takes your breath away.
Crac des Chevaliers (meaning "Fortress of Knights") is located in the Homs Gap, which is east of Tartus and west of Homs in Syria.  For thousands of years this corridor was a hugely important route since it sits along the only route connecting Syria with the Mediterranean. 
The castle was originally built by the Emir of Aleppo in 1031 to accommodate Kurdish garrisons.  However, during the Crusades the castle was the headquarters for the Knights Hospitaller and was actually where King Richard "The Lionheart" was based. 
From 1150 to 1250 the Knights of the Order of St. John expanded Crac des Chevaliers to house a garrison of about 50 to 60 Hospitaller knights and 2,000 foot soldiers, along with provisions to last up to five years.  They made it into the largest Crusader fortress in the Holy Land, with a three-meter-thick outer wall and seven guard towers eight to ten meters thick.  The inner ward, which was rebuilt in a Gothic style, included aqueducts, cisterns, large halls, storerooms, living quarters, a meeting hall, a chapel, and stables that could have held up to 1,000 horses.
In 1271 Mamluk Sultan Baybars used a military trick to gain possession of the castle.  After a month-long fight, Baybars presented the castle's defenders with a forged letter from the Crusader Count of Tripoli ordering them to relinquish the castle.  The defenders walked out and all Baybars had to do was walk in.
Mike and I visited the breathtaking Crac des Chevaliers when we were in the Middle East.  The castle is incredibly well-preserved so that whether you're walking through its dark corridors or spacious vaulted rooms, it's easy to imagine the bustling daily activities that went on when the castle was inhabited.  Hope you enjoy our pictures!
On the way from Homs to Crac des Chevaliers we were taken away by the stunning landscape…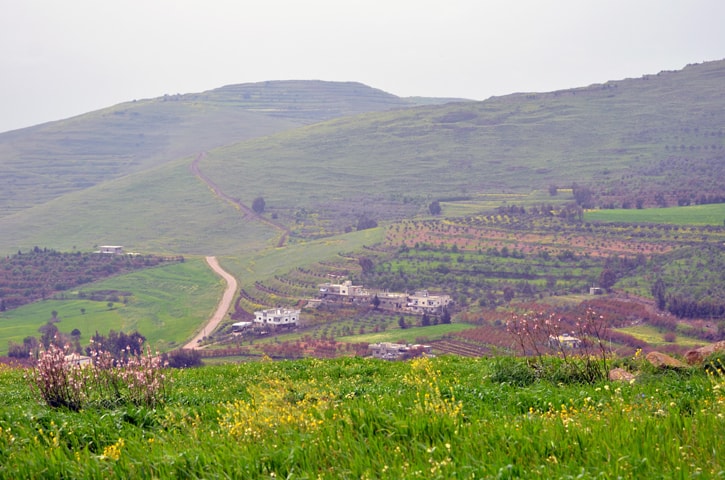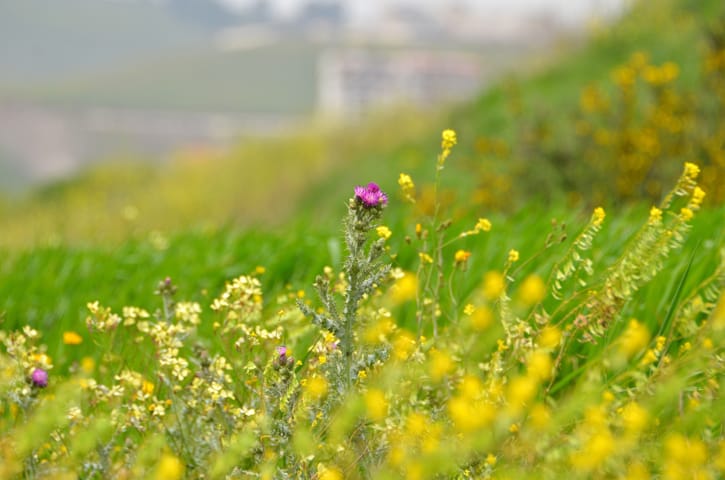 The fog-laden valley below the castle…
Outside the castle…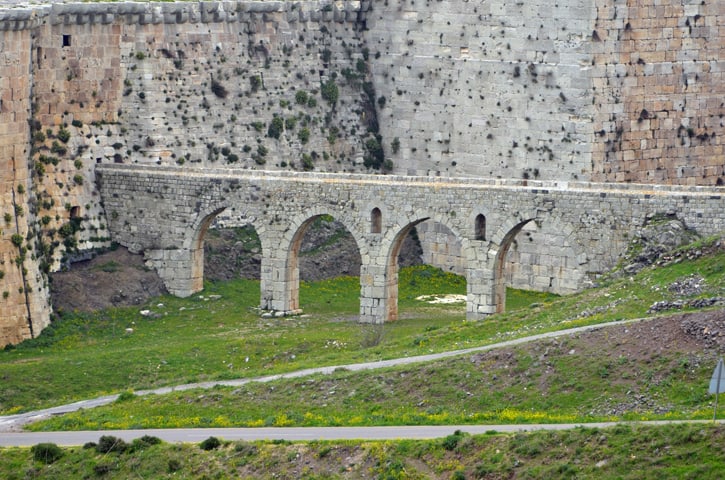 Inside the castle…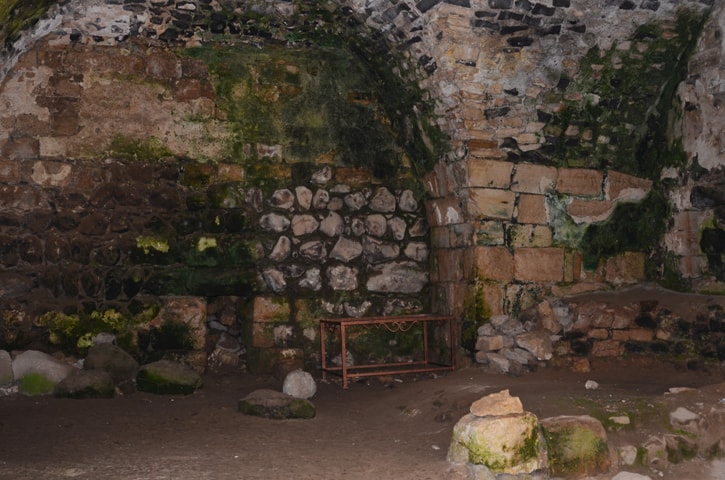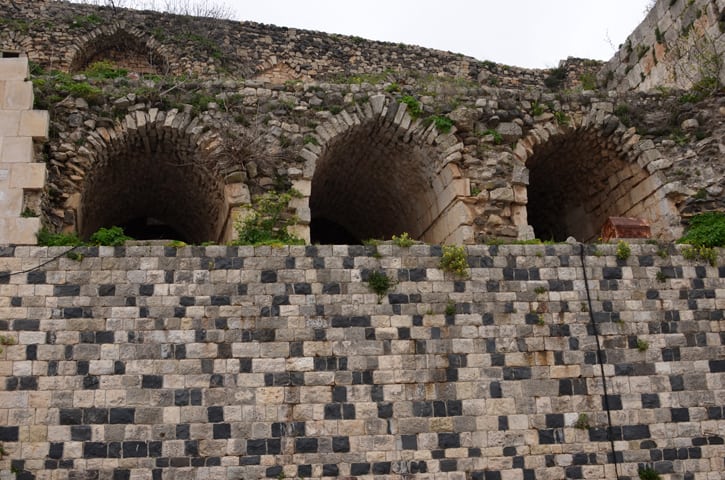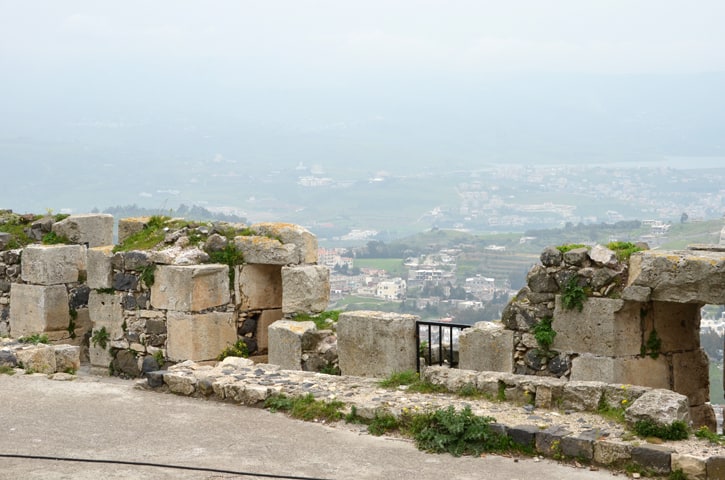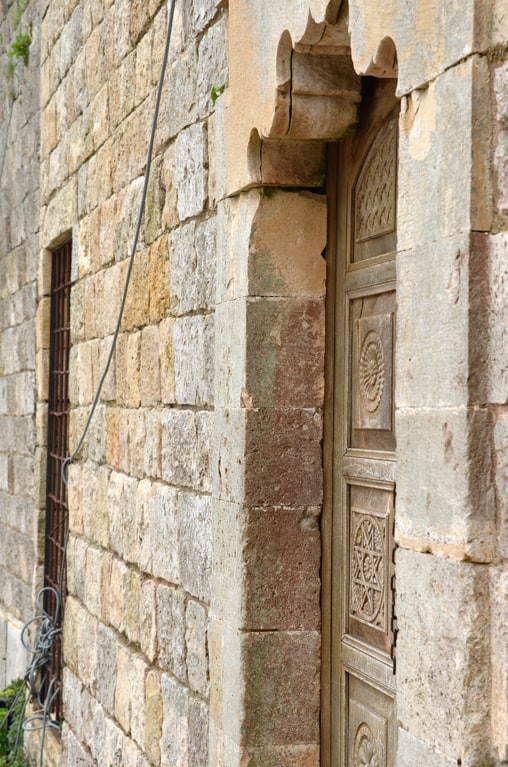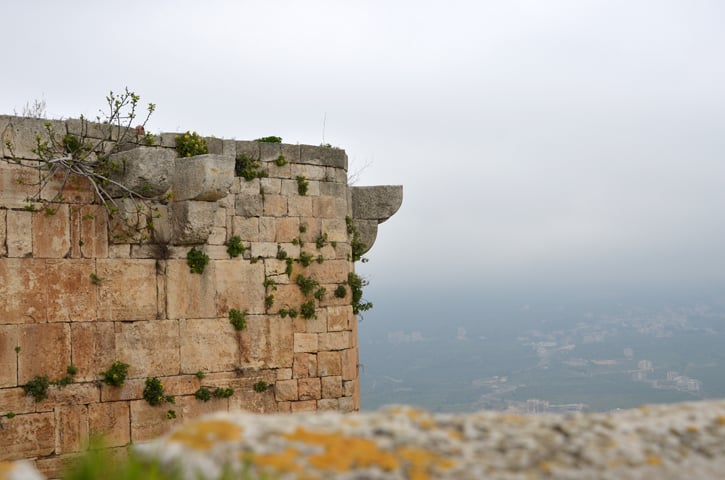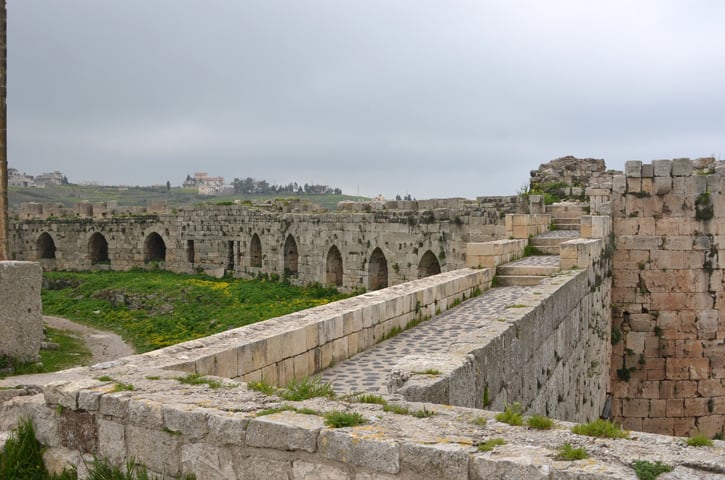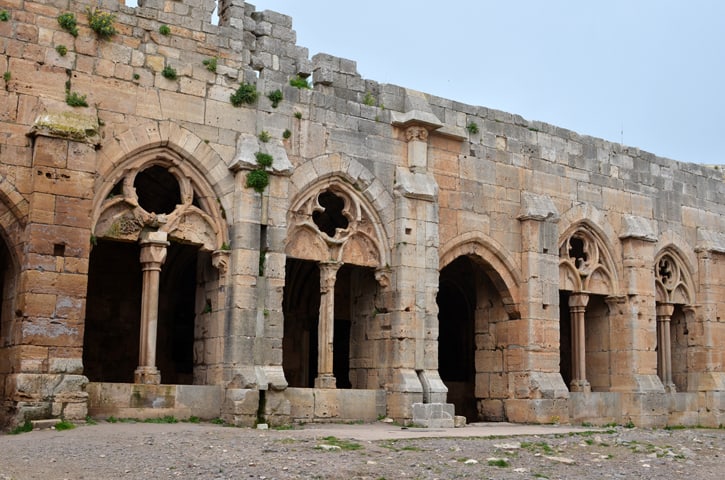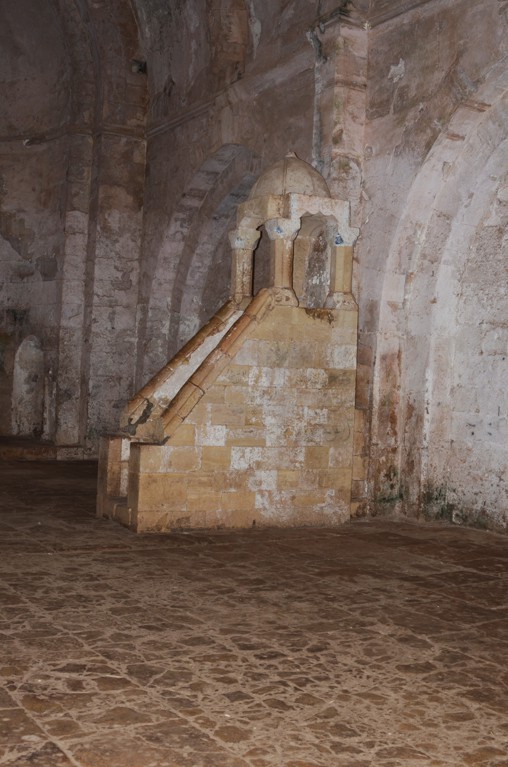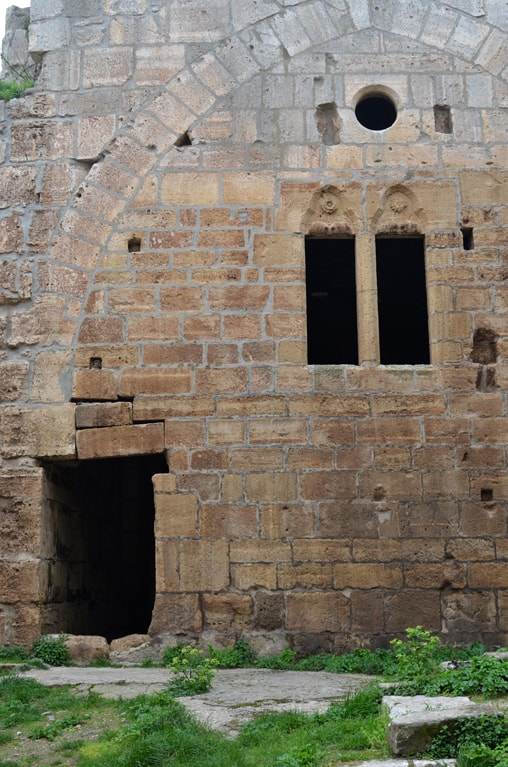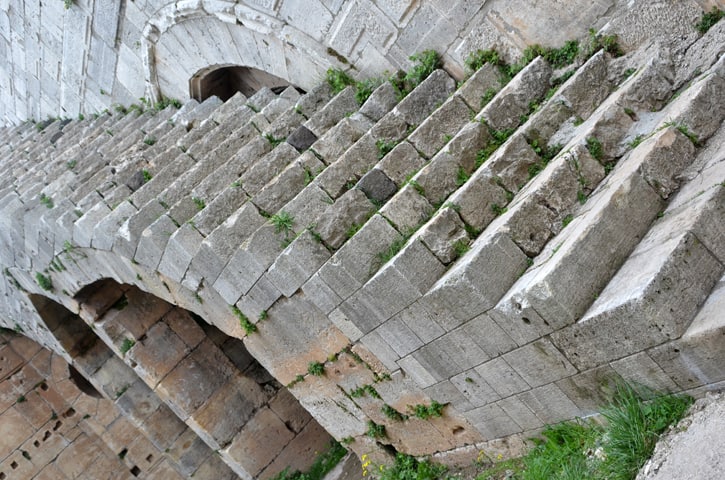 Historical information on Crac des Chevaliers in this post was compiled from the following sources (listed in random order):
http://www.sacred-destinations.com/syria/krak-des-chevaliers
http://www.travelblog.org/Middle-East/Syria/West/Krak-des-Chevaliers/blog-286942.html
http://en.wikipedia.org/wiki/Krak_des_Chevaliers
http://www.stronghold-knights.com/site/article209.html
http://www.atlastours.net/syria/cracdeschevaliers.html
http://wikitravel.org/en/Crac_des_Chevaliers
http://www.gonomad.com/features/0511/crac.html