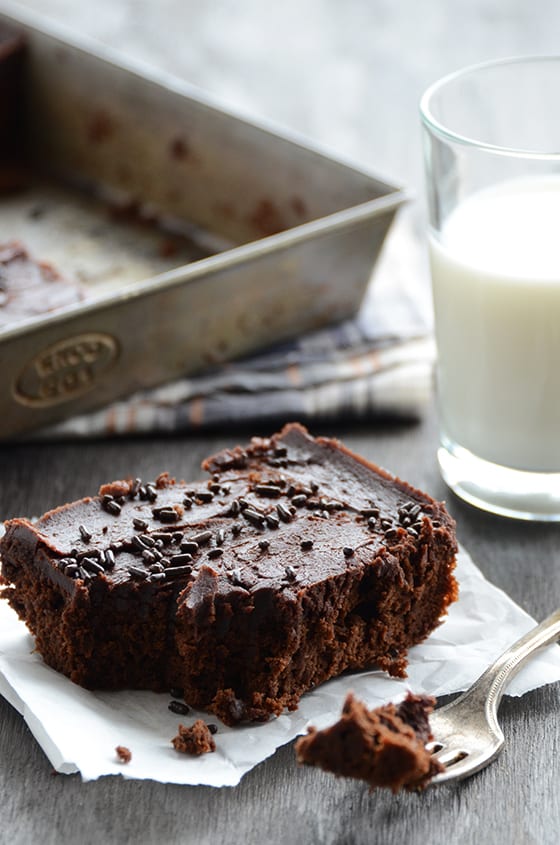 I thought I knew about the destruction and havoc that natural disasters could wreak.
I'm familiar with snowstorms that come bearing five-foot-high-walls of snow, and personally knowing people (dear family and friends) who have been snowed onto the highway for two or three days straight, with little or no food or water, no place to go to the bathroom, and no way to contact loved ones once their cell phones die.
And I lived in Florida for three years during law school, so I'm no stranger to hurricanes either.
But this was a real wake-up call.
Hurricane Sandy has affected so many people, in ways that are just unthinkable to most of us.
I've heard stories of destroyed homes. People who have been without power since the storm and have no real idea when their power will be restored. Take a moment and really think about what it is like to lose power…maybe no heat, no refrigeration, no hot water, no way to shower, no way to wash your clothes, and the list goes on…it's life-altering in a million different ways.
Looting, flooding, people going hungry and unable to buy food or gas.
Despite all the negatives, there are positives too. Times like this teach us not to take anything for granted. People band together to help each other. Neighbors reach out to help people they don't know. The best of humanity also shines through.
At some point in time, we're all going to be the ones who need help from someone. Right now, those in need are the people living with the aftermath of Hurricane Sandy. How can we help? The most efficient way I can think of is to donate money to the organizations that have made it their job to make a difference. For starters, the Red Cross is a fantastic organization doing a lot of good (here's the link to donate, and here's the link to look into giving blood). Direct Relief International is another great organization doing a lot of good.
And there are companies out there who are committed to helping too. From Macy's website: "Beginning Sunday, Nov. 4, 2012, customers in all Macy's stores nationwide will be able to contribute $1.00 or more to hurricane recovery efforts. Contributions can be made at the registers in all Macy's stores and online at www.macys.com. Contributions will be accepted through Nov. 30, 2012. The company will match customer donations on a dollar-for-dollar basis, up to $500,000, in an effort to give more than $1 million. All funds will be donated to the American Red Cross."
If you're able, please do what you can to help those in need.
So, about these brownies…they are a sweet, comforting treat offered in the spirit of supporting those who need our help. If you're looking for a classic fudgy brownie, this recipe isn't the one for you. These brownies are completely delicious in their own right though.
I tried to pare down a bit on both the fat and sugar content. (I've seen recipes that make the same amount of brownies as this recipe, but use up to 2 sticks of butter and 2 cups of sugar! That seems like a crazy lot to me.) I added pumpkin puree, which of course bumps up the nutrition, and I used whole wheat flour too. The end result was delicious, rivaling many of my favorite bakery-style brownies. You know the brownies I mean…the ones that are dense and moist, full of deep chocolate flavor with a fudgy frosting on top. The brownies that pair so well with a cold glass of milk.
Hope you get to share a sweet moment with a loved one today. And please take a little time to make someone else's day a little sweeter too.
I took the photo above with my iPhone and edited it with Instagram - not too shabby, right?
Bakery-Style Frosted Brownies
Prep time:
Cook time:
Total time:
Yield:
1 (8X8-inch) pan; about 12 servings
Ingredients
Brownies:
4 oz semisweet chocolate (about ⅔ cup good quality semisweet chocolate chips will work), melted in a double boiler or microwave
2 tablespoons butter, at room temperature, plus more to grease the pan
¾ cup pumpkin puree (canned is fine; look for solid-pack pumpkin, not pumpkin pie mix)
2 teaspoons pure vanilla extract
2 large eggs
¾ cup sugar
¾ cup whole wheat pastry flour
4 tablespoons unsweetened cocoa powder
½ teaspoon baking powder
¼ teaspoon fine salt
Frosting:
6 oz semisweet chocolate (or about 1 cup good quality semisweet chocolate chips)
4 tablespoons butter
1 teaspoon pure vanilla extract
1 pinch instant coffee powder
1 pinch salt
½ cup powdered sugar
1-2 tablespoons milk (any kind you like)
Instructions
Preheat oven to 350F; grease an 8 by 8-inch pan with butter.
Whisk together the melted chocolate and butter until smooth, then whisk in the pumpkin and vanilla. Once incorporated, whisk in the eggs and then the sugar. Add the flour, cocoa powder, baking powder, and salt, and stir with a wooden spoon until just combined, being careful not to over-mix.
Pour the batter into the prepared pan and bake until a toothpick inserted inside comes out clean, about 25 minutes. Cool completely.
Wait to make the frosting until the brownies are cooled and ready to be frosted, because this frosting should be spread on immediately. Melt the chocolate and butter together in a double boiler or microwave. Whisk in the vanilla, coffee powder, and salt, then stir in the powdered sugar and enough milk to reach your desired consistency. If the frosting isn't smooth, re-heat it briefly in a double boiler or microwave until smooth and lump-free, then immediately spread it on the cooled brownies.
Let the frosting set before cutting the brownies and serving.