A plateful of these little beauties is just the sort of thing that makes an ordinary afternoon in December a little happier. Picture this…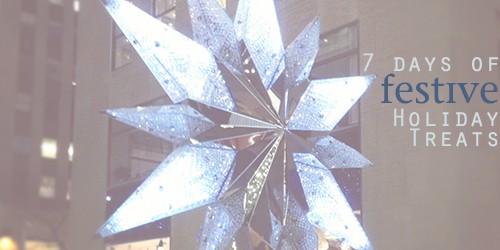 You've been out in the cold, braving not only the elements, but also the crazed shoppers who seem to come out in droves the closer it gets to Christmas. You're frazzled, because as if shopping with them wasn't bad enough, you just spent the last hour in traffic. (And crazy shoppers means even crazier drivers!) You get home, turn on some soothing music, and put water on to boil for tea. You're famished and looking around for something to eat…then you remember that you made a batch of these cookies a couple days ago and stashed them away in the pantry!
You breathe a huge sigh of relief to be home.
If you guessed that the above scenario is by no means just hypothetical, you are right. :)
These cookies were a lifesaver for me a couple days ago. Not only are they the perfect treat, but they won't leave you feeling overly full (with a sugar crash to come) the way normal cookies will. In addition to having great flavor, these Cranberry Flax Cookies are also pretty nutritious with whole wheat flour and flaxseed, plus they're naturally sweetened with coconut palm sugar.
This recipe is day four of my 7 Days of Festive Holiday Treats event!
Cranberry Flax Cookies
Prep time:
Cook time:
Total time:
Yield:
About 2 dozen one-bite-sized cookies
Ingredients
3 tablespoons butter, at room temperature
4 tablespoons coconut palm sugar (or 4 tablespoons light brown sugar, lightly packed)
1 teaspoon pure vanilla extract
4 tablespoons whole wheat flour
2 tablespoons flaxseed meal
1/16 teaspoon baking soda
1/16 teaspoon salt
1/16 teaspoon cinnamon
3 tablespoons sweetened dried cranberries, chopped
Instructions
Preheat oven to 350F; line a large baking sheet with parchment paper or a silpat liner.
Cream together the butter, sugar, and vanilla in a medium bowl, and stir in all remaining ingredients.
Refrigerate to chill slightly (about 10 minutes), then use a 1-teaspoon measuring spoon to measure out the dough; roll each into a ball and arrange the balls on the prepared baking sheet.
Bake until the cookies are light golden on the bottom, about 12 to 14 minutes.
Cool completely on the tray before removing.