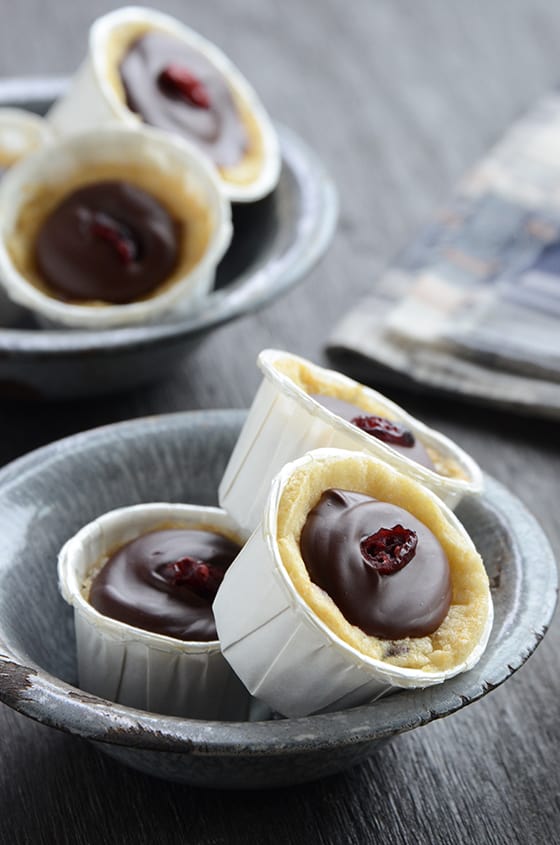 I have a stock-pile of recipes building up. I'm not quite sure how that happened since I've been posting much more than normal lately, but I'm definitely not going to complain! However, I've noticed quite a few treat recipes that are fall-ish and/or perfect for festive holiday gatherings, and I wanted to get them all posted before this holiday season has come and gone.
I decided to share a week-long festive treat event called (very creatively, lol!) 7 Days of Festive Holiday Treats. The name might not be creative, but I guarantee the treats are. For the next week, you're in for some real beauties, including everything from grain-free cookies, to warmly-spiced truffles, to coconut "honey" syrup (which is perfect for gifting, I might add). You will definitely want to check back. (And not to mention, there will be a giveaway in my last post of this series in a week!)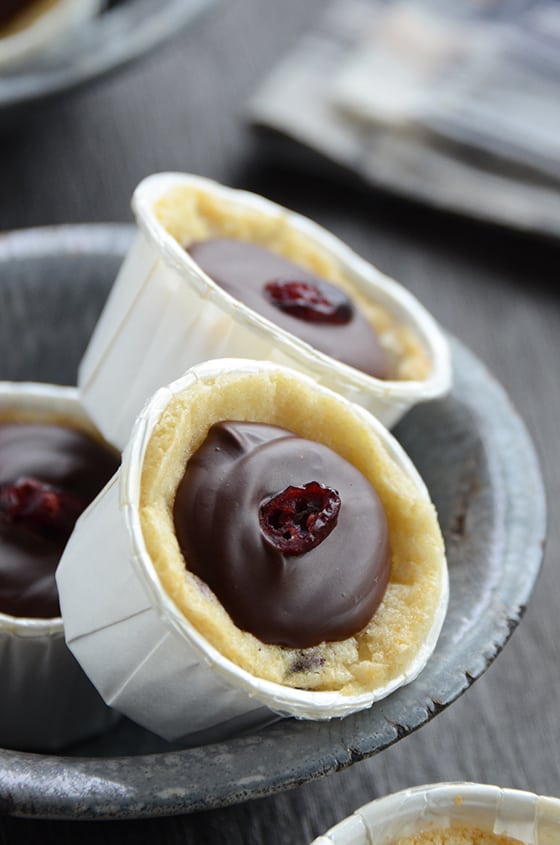 The first treat I'm sharing is actually something I made back in October as part of my Autumnal Afternoon Tea. I promise I wasn't trying to hoard the recipe on purpose – I know it's high time I shared it! The cake is deliciously moist, tender, and softly scented, thanks to a touch of mahlab (a spice made from the seed kernel that comes from the center of St Lucie Cherry pits; you can read more about mahlab in this post). Dried cranberry and dark chocolate is a perfect match, and really make these little bites something special and festive.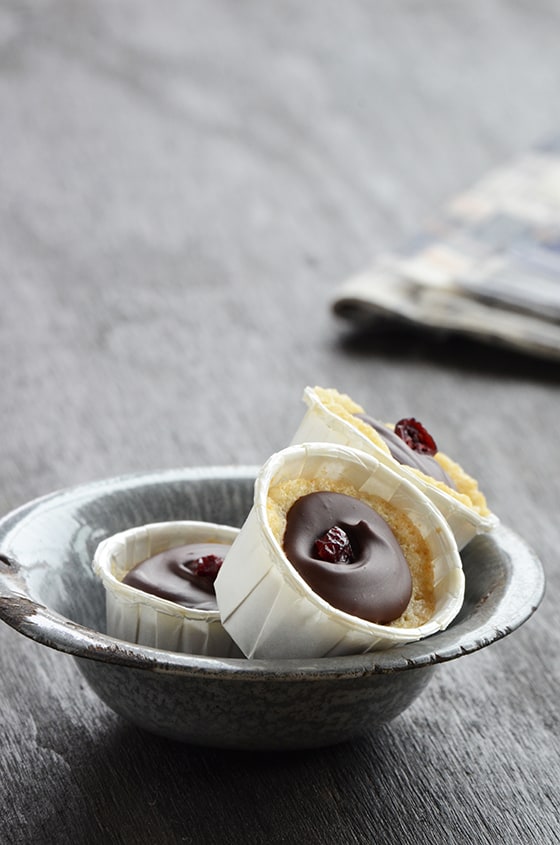 Dark Chocolate-Coated Cranberry Cake Bites
Prep time:
Cook time:
Total time:
Yield:
12 mini muffin-sized cakes
Ingredients
Cranberry Cake:
3 tablespoons butter, at room temperature
3 tablespoons sugar
3 tablespoons milk (any kind you like)
1 teaspoon pure vanilla extract
6 tablespoons all-purpose flour
¼ teaspoon baking powder
⅛ teaspoon salt
⅛ teaspoon ground mahlab (see my post on Cherry Sauce for more info on mahlab)
1/16 teaspoon baking soda
3 tablespoons sweetened dried cranberries, chopped (plus 12 more cranberry halves for garnish, if desired)
Dark Chocolate Ganache:
2 oz good quality dark chocolate
1½ teaspoons heavy cream
Instructions
Preheat oven to 350F; line a mini muffin tray with 12 paper liners.
Use a handheld electric mixer to cream together the butter and sugar in a medium bowl; beat in the milk and vanilla (it's ok if the mixture isn't smooth). Add the flour, baking powder, salt, mahlab, baking soda, and cranberries and use a wooden spoon to stir until just combined, being careful not to over-mix.
Divide the batter between the 12 lined muffin wells (putting about 1 tablespoon in each well), and bake until the cake is starting to turn golden and a toothpick inserted inside comes out clean, about 13 to 15 minutes. Cool completely.
For the ganache, melt together the chocolate and cream in a microwave or double boiler. Spoon the ganache on top of each mini cake.
Before the chocolate sets, lightly press a dried cranberry half into the chocolate on top of each cake. Let the chocolate set before serving.