Thank you Decoy for sponsoring this post. Elevate your occasion with Decoy wines.
Roasted Asparagus Antipasta Salad is perfect for packing on a picnic at your favorite spot!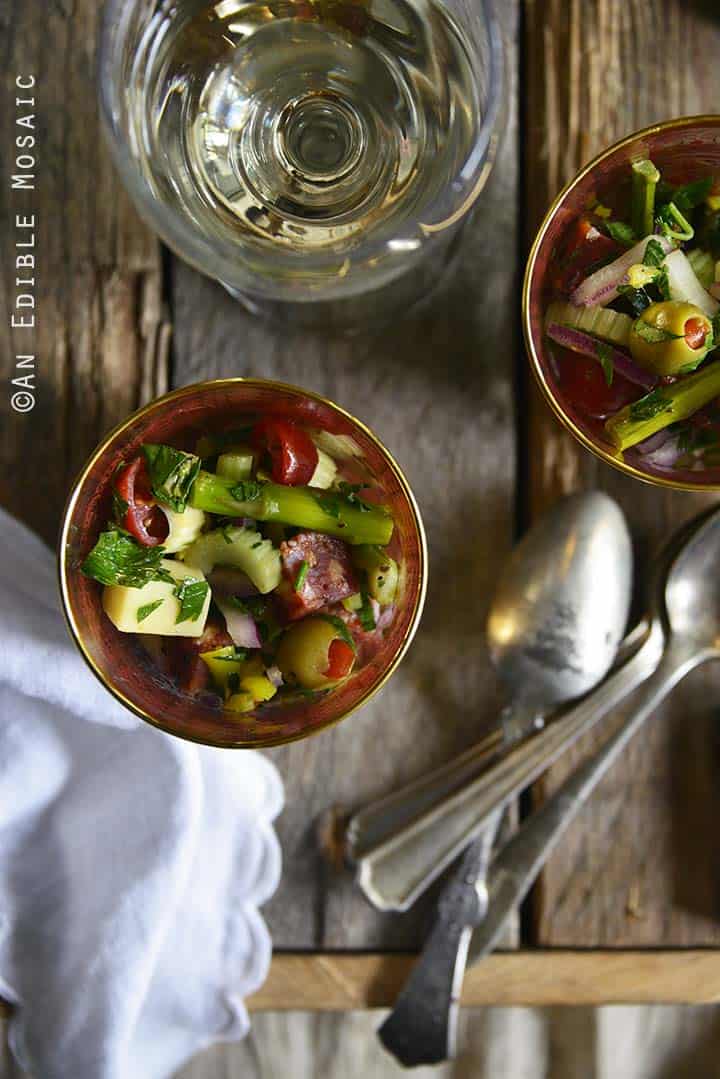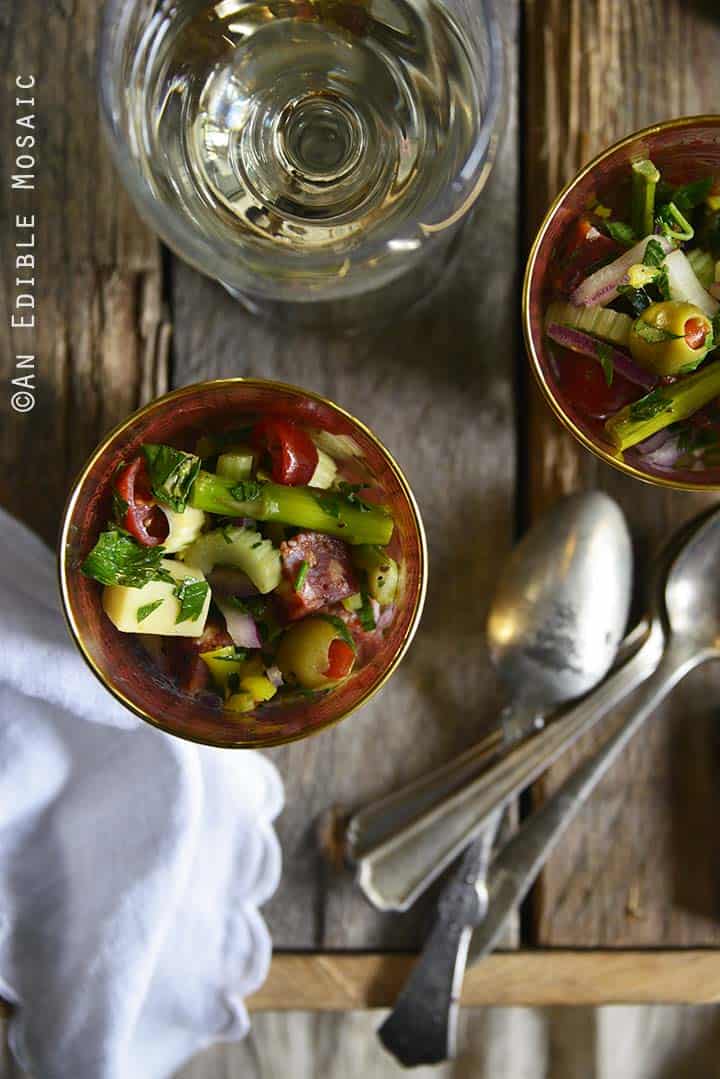 Out of all the many places you could go for a picnic, now that I live in Florida my very favorite spot is the beach. Yes, you have to contend with the sand being everywhere, and the wind, and the fact that clean hands are darn-near impossible, but the view is second to none.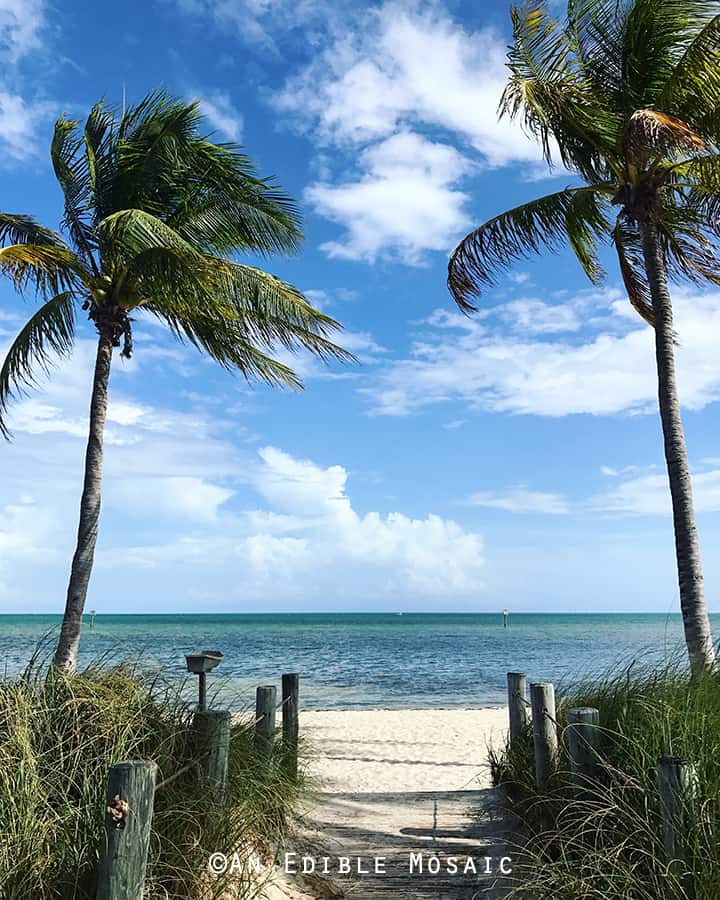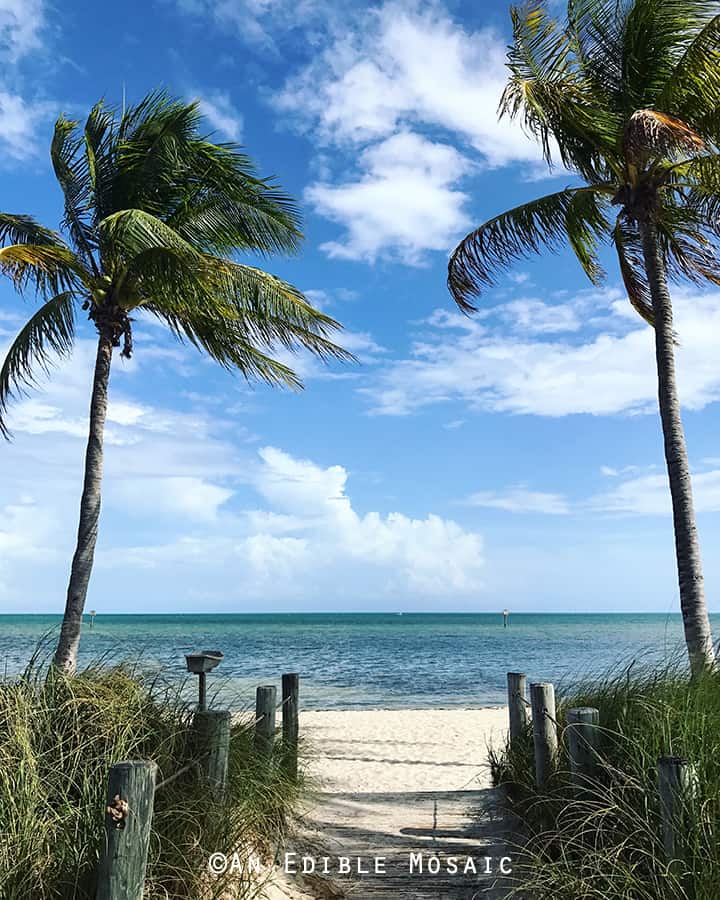 Doesn't it just lure you right in? Higgs Beach, Key West, Florida.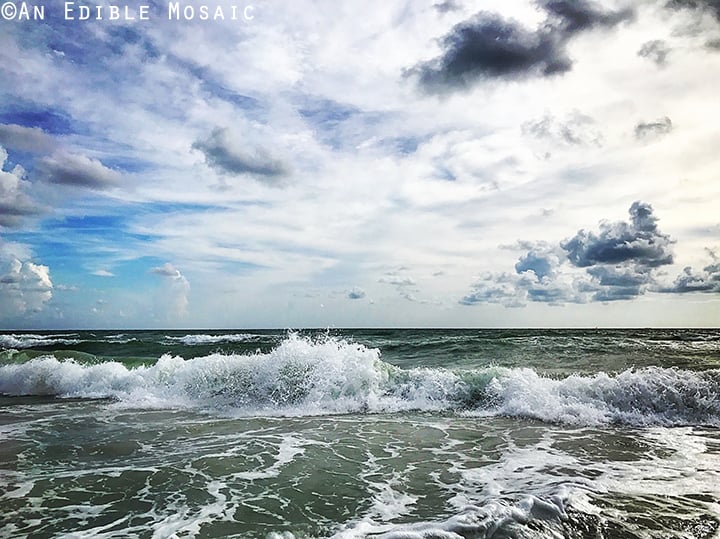 And that sky. St. Pete Beach, Florida.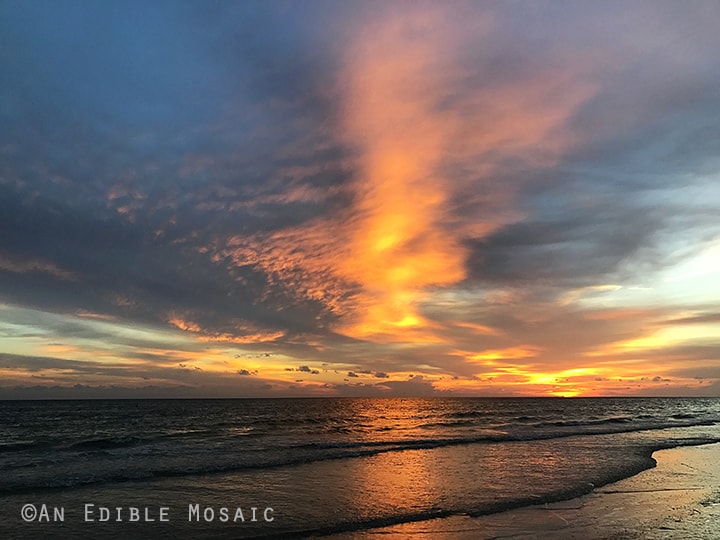 Of course, stay for sunset. St. Pete Beach, Florida.
I'm curious, what's in your picnic basket? No matter where I'm picnicking, I usually pack some kind of antipasta-type salad (because it doesn't wilt!), along with crackers, cheese, fruit, and usually chocolate (ok, always chocolate, if I'm being honest). Sparkling water is a must, and wine always seems to elevate a normal picnic.
First let's talk about my antipasta salad. You wouldn't believe how much flavor is jam-packed in it! Olives, pickled banana peppers, pepperoni, and cheese, plus an incredibly easy homemade Italian-inspired dressing make it irresistible. I roasted asparagus because it's in season and what I had on hand; you could also make it with roasted green beans if you prefer. I like to keep this salad low-carb, but if that's not a concern for you and you want an easy way to stretch this recipe and feed a crowd, cook up one pound of your favorite pasta to al dente and toss that in the mix (double or triple the dressing if you do)!
And now onto the wine. I paired this salad with 2016 Decoy Sonoma County Sauvignon Blanc, which truly was the star of the show, making it feel like a special occasion. The winemaker notes: "This enticing wine offers vivid flavors of grapefruit and apricot, as well as lovely notes of honeydew and lemongrass. On the palate, refreshing acidity mingles with a subtle sweetness that carries through to a fresh, lively finish." The wine's crisp, subtle sweetness was a lovely pairing with the bold flavors going on in the antipasta salad. And dessert couldn't have been more simple or more delicious. A glass of 2017 Decoy California Rosé with extra-dark chocolate and toasted hazelnuts.
The Sauvignon Blanc also pairs really well with a simple cheese and cracker tray, or you can simplify things (which makes picnicking just a little bit easier) like I did, and make cheesy crackers! My gluten-free Savory Garlic-Parmesan Crackers are pictured here.
Decoy wines are known for delivering great quality at a great price, with a distinctive style emphasizing ready-upon-release wines that are capable of expressing their full charm and complexity in their youth. Plus, I love their packaging; my grandpa was a duck hunter and so their name and bottle design brings back a bit of nostalgia for me.
What must-haves are in your picnic basket?
Roasted Asparagus Antipasta Salad
Prep time:
Cook time:
Total time:
Roasted Asparagus Antipasta Salad is perfect for packing on a picnic at your favorite spot.
Ingredients
Salad:
1 lb (450 g) asparagus, woody ends trimmed off and cut into 2-inch pieces
1 tablespoon olive oil
1 pinch each salt and ground black pepper
2 large stalks celery, sliced
1 cup cherry tomatoes, halved
½ cup olives (any kind you like)
½ small red onion, thinly sliced
¼ cup chopped pickled mild banana peppers
¼ cup chopped parsley
4 oz (115 g) pepperoni, cut into small cubes
4 oz (115 g) hard cheese, such as Parmesan, Gruyere, or Cheddar, cubed
Dressing:
1½ tablespoons extra-virgin olive oil
1 tablespoon red wine vinegar
1 small clove garlic, crushed
½ teaspoon Dijon mustard
½ teaspoon dried Italian herb mix
3 drops liquid stevia (or ½ teaspoon sugar)
Instructions
Preheat the oven to 425F. Toss the asparagus, 1 tablespoon olive oil, salt, and black pepper together on a large baking sheet and give it a shake to spread out the asparagus. Roast until tender and starting to brown in spots, about 8 minutes, tossing once halfway through. Cool to room temperature.
Whisk together all ingredients for the dressing in a large bowl. Stir the cooled asparagus and all remaining ingredients.
Serve, or store covered in the fridge for up to 4 hours before serving.
I was selected for this opportunity as a member of CLEVER and the content and opinions expressed here are all my own.