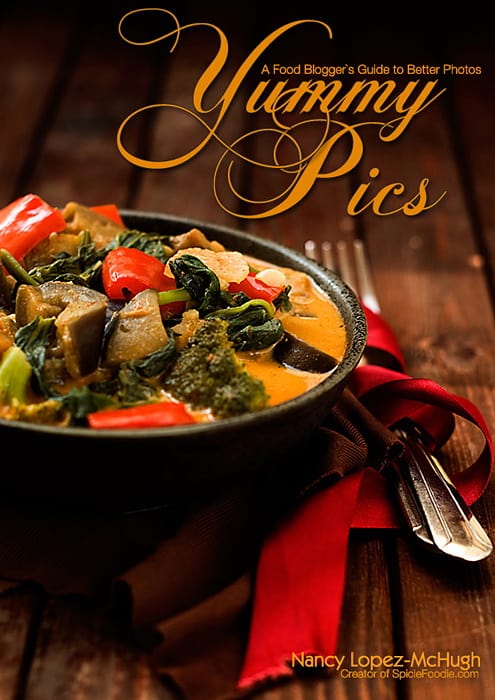 Holiday season is in full swing and you are going to love me – I have the perfect holiday gift idea, either for yourself or for any food blogger you know! You are in for a real treat today because I'm sharing my review of Nancy's beautiful food photography eBook Yummy Pics!
Have you looked back through my archives at my first posts? Focusing in particular on the pictures? (Ironic that I use the word focus, since it seems like I didn't know about that feature of the camera back then…true story, lol.) Take a look back, and you'll be amazed at the evolution of my photos.
In large part I credit this to inspiration from my fellow food bloggers; there is no more talented bunch of people that I know of. Throughout my time blogging, I've come across many blogs with photos that are nothing short of captivating. These are the blogs that make me not only want to run into the kitchen and make their food, but first grab a cup of coffee and sit down and really delve into their blog because I just don't want to leave!
Nancy's breathtaking blog Spicie Foodie is just that. A never-ending source of beauty and inspiration.…