If you miss egg rolls since going keto, this Low Carb Egg Roll in a Bowl (aka Keto Crack Slaw) will be your new favorite meal. It'll save you from takeout time and time again! It has all the same bells and whistles, but in stir-fry form with much fewer carbs.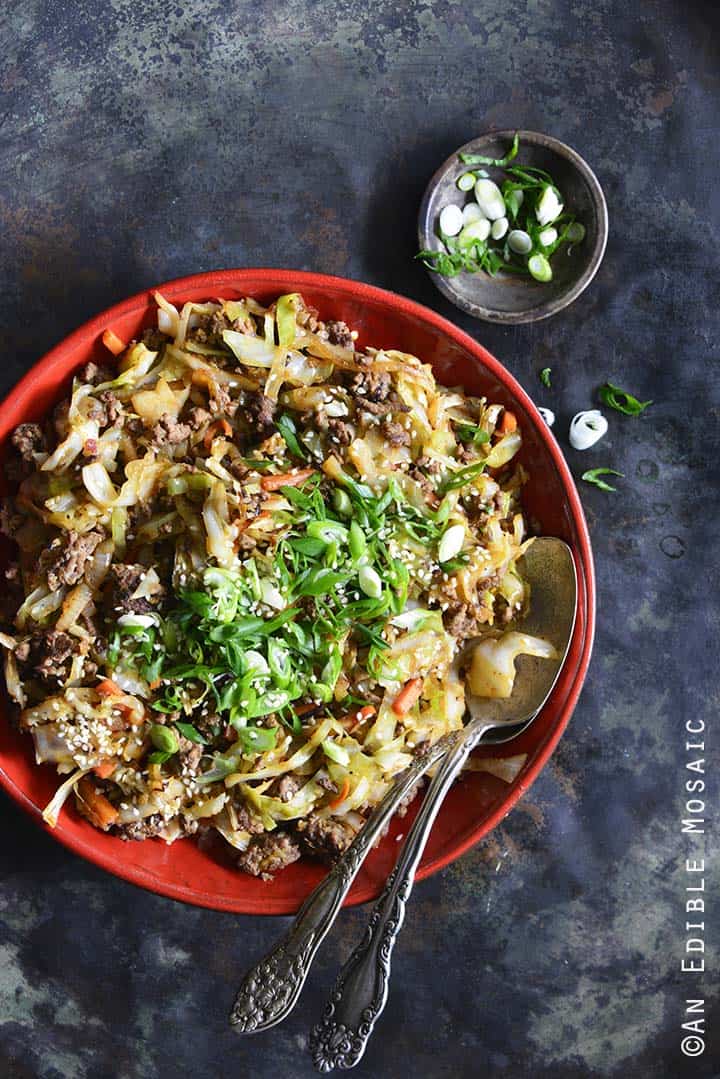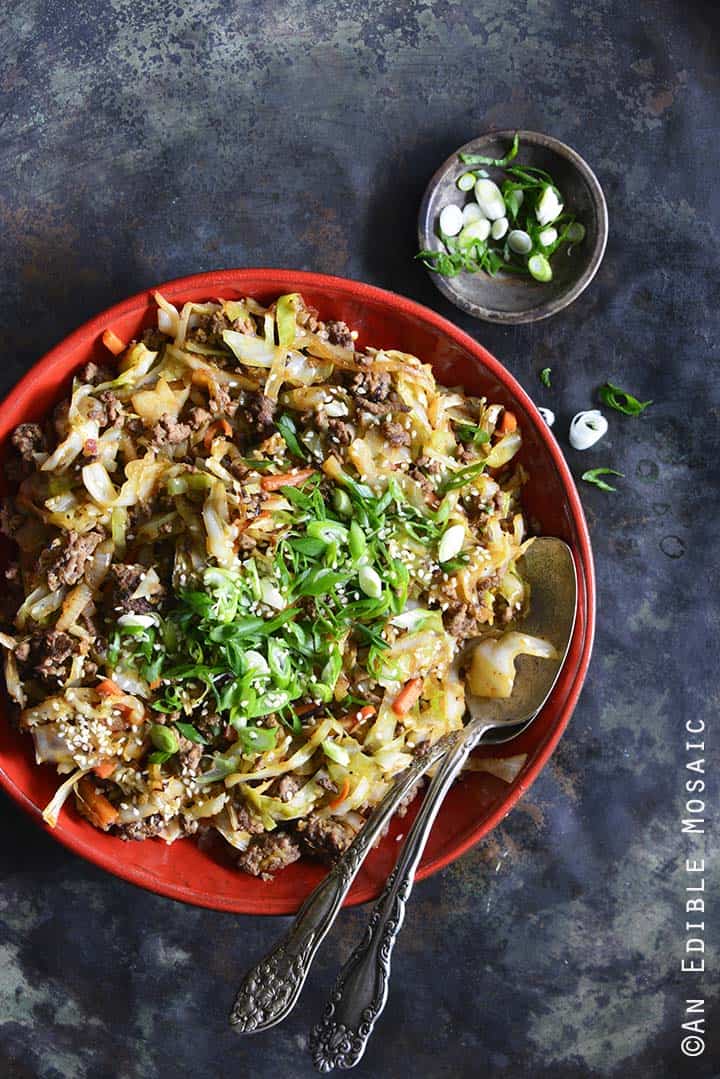 I know, the name Crack Slaw is a little crazy.
Two things about it though: 1) I can't take credit for naming or inventing it, and 2) it actually is addictive so it is pretty aptly named! As far as I know, the recipe comes from the Low Carb Friends Forum (which is now unfortunately closed).
And it really does taste like an egg roll in a bowl!
…