This Italian-inspired creamy White Bean Soup recipe is a hearty and satisfying chowder with white beans and vegetables. It's quick and easy enough to whip up on a weeknight!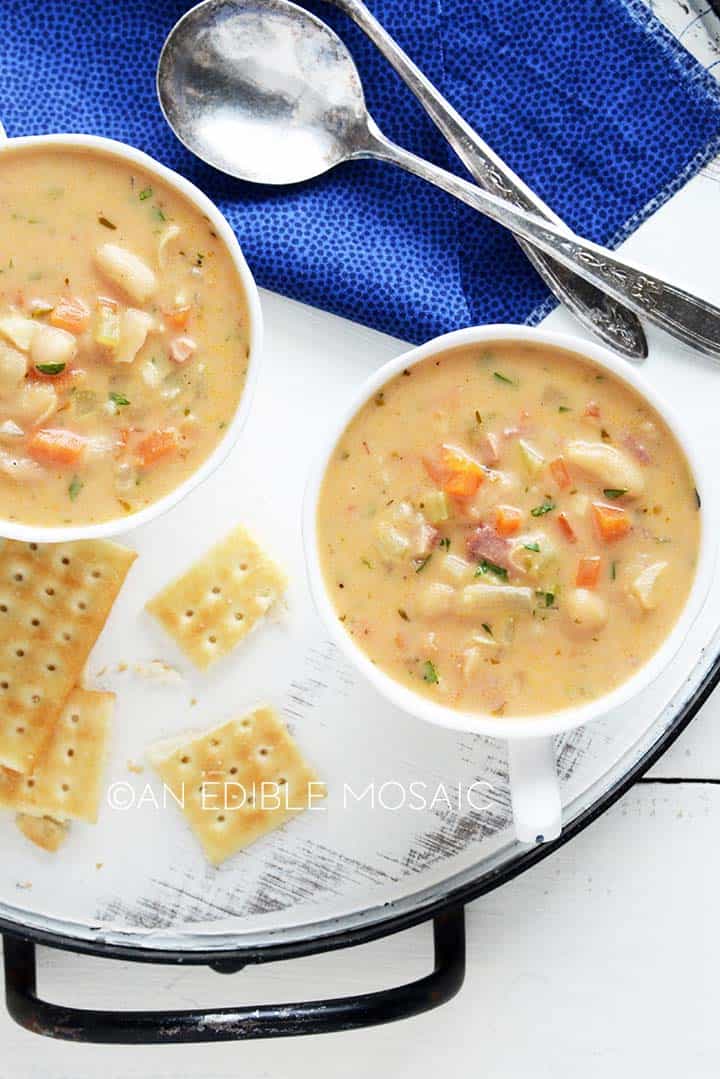 Is this it?, I asked, bewilderedly looking out the car window at what could have been any dive in any sketchy area of any town.
With a nod, Mike assured me that this was in fact the place.
…