Syrniki are Slavic cheese pancakes that are crispy outside and creamy inside. They make a deliciously rich, decadent breakfast, especially served topped with crème fraîche and fresh fruit or jam. This is the keto version of traditional Syrniki, and each serving has just 5g net carbs!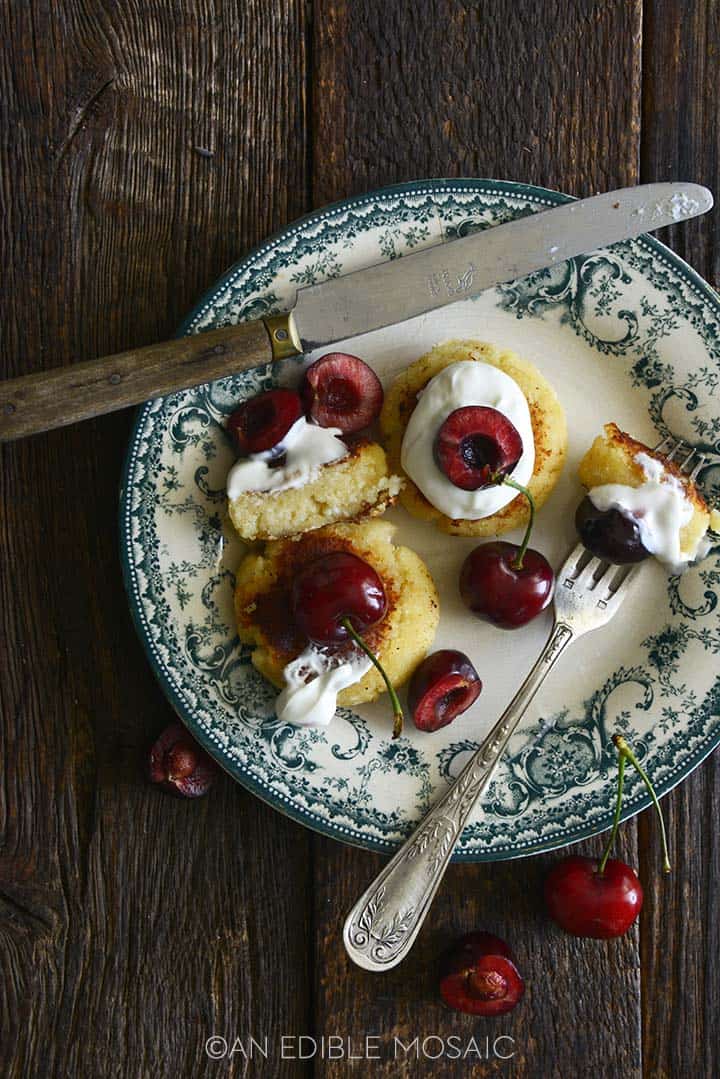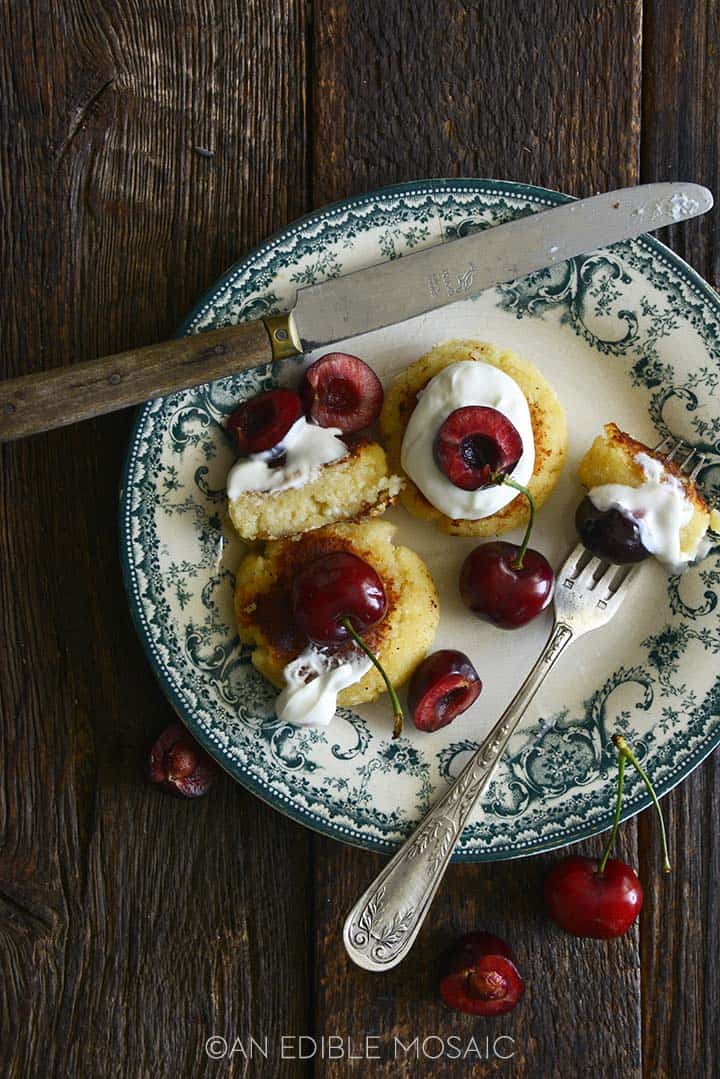 If you're a fan of cheese pastries or cheese blintzes, you are going to go crazy for Syrniki.
These little cheese pancakes have a subtly sweet vanilla aroma and flavor. They're crisp and buttery outside and soft inside. And they whip up in just 20 minutes!
…