Here you will find the menu and recipes for a beautiful small Thanksgiving dinner for 4. The entire meal (except the gravy) is cooked on a sheet pan! It comes together in much less time than a typical Thanksgiving dinner, and it still has all your family's favorites, including homemade stuffing, roast turkey, mashed potatoes, candied sweet potatoes, homemade cranberry sauce, green beans, and even pan gravy!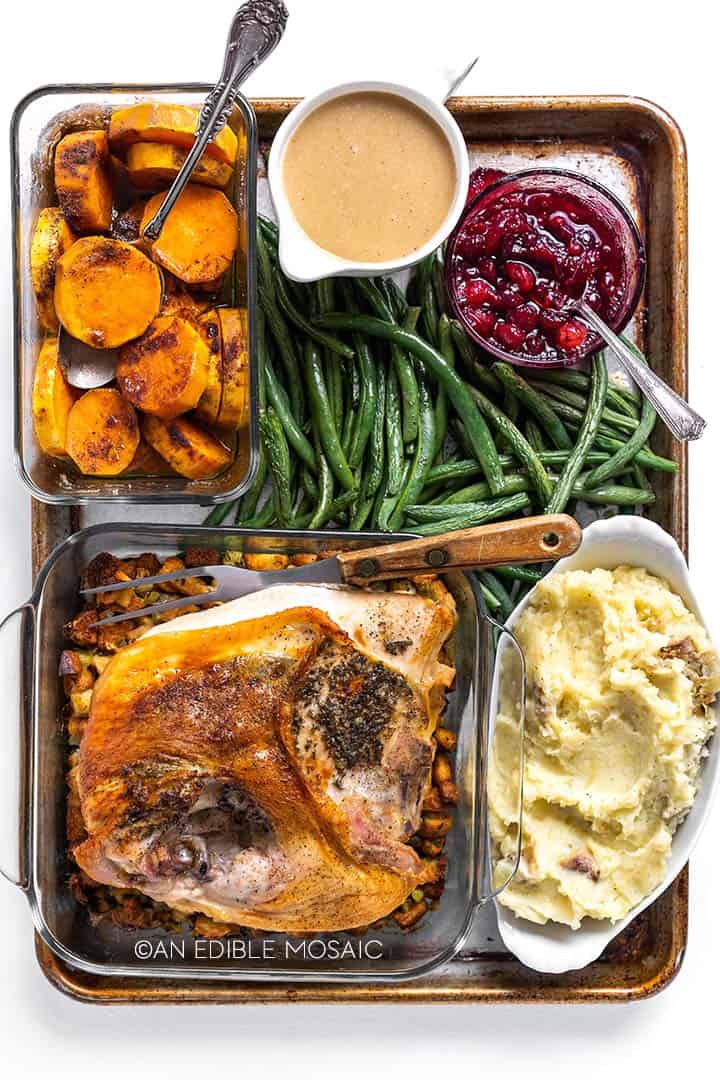 In the past, my mom, my sister, and I have literally spent days making Thanksgiving dinner.
Yes, you read that right. Days.
…