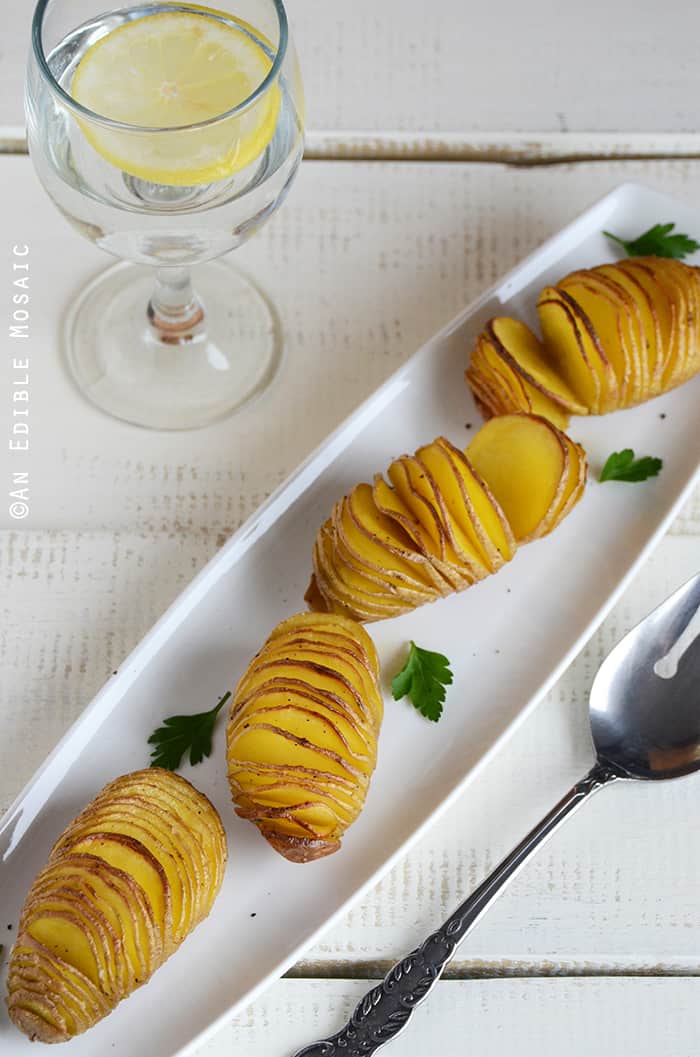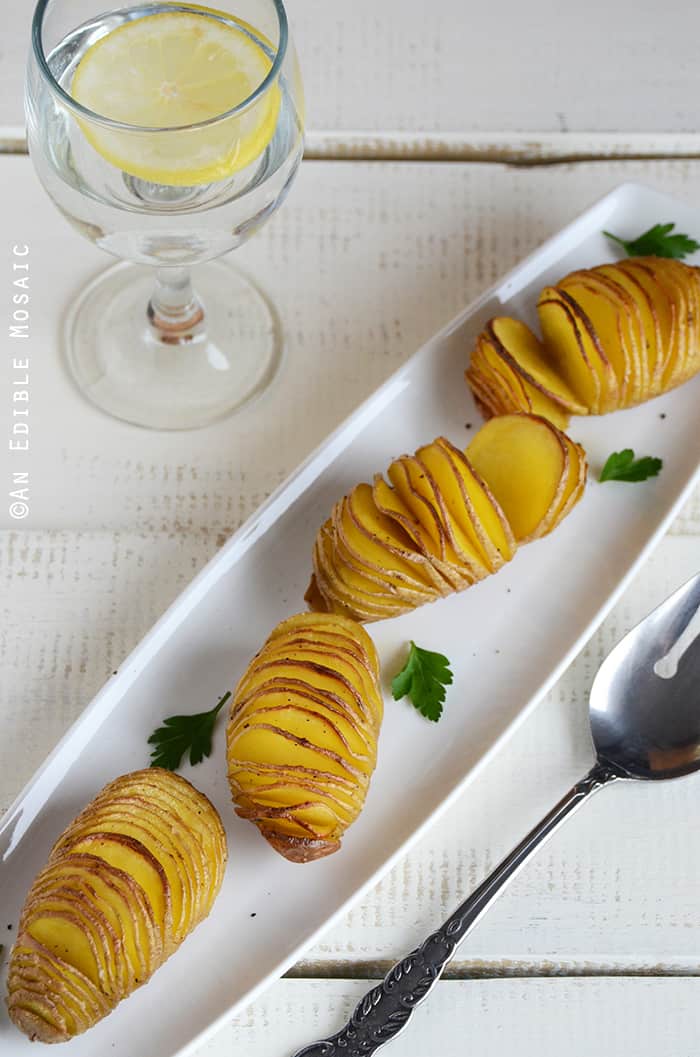 One of the things I love most about food blogging is checking out my fellow bloggers' sites...I am inspired to no end by you guys!
When I first started blogging (which feels like forever ago) I came across a recipe for hasselback potatoes on Sea Salt with Food. I thought they looked pretty fantastic and jotted the site down on a piece of scrap paper…and thus began my "to-make" list, which is now 12 typed pages long and ever-increasing.
Back when I found the recipe, I showed it to Mike who also thought it looked pretty good (no surprise, really – he's a huge potato fan. In Syria, one of his favorite street foods is a simple potato sandwich, which is basically fried potato and onion on a bun with mayo and ketchup…it's so much better than it sounds though).
I really can't believe I waited so long to make hasselback potatoes, but I admit, they were a bit forgotten for a while…definitely worth the wait though, and perfect as part of my Valentine's Day meal.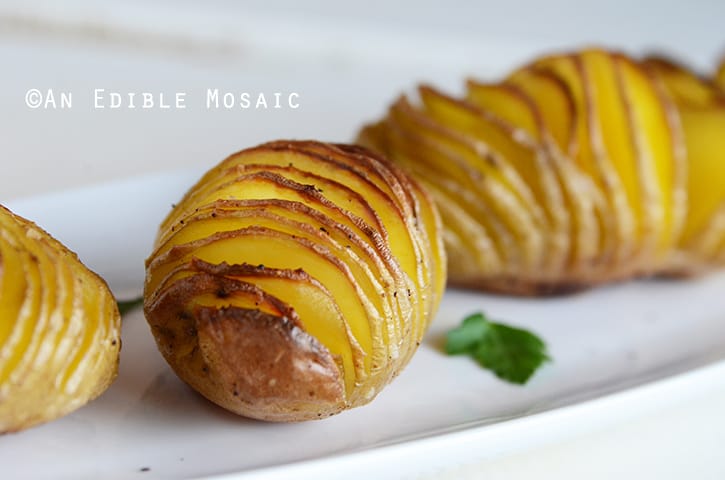 Recipe adapted from Sea Salt with Food's recipe for Spiced Mini Hasselback Potatoes.
Baby Hasselback Potatoes
Prep time:
Cook time:
Total time:
Yield:
Serves 2 generously
Ingredients
¾ lb baby yellow potatoes, scrubbed
2 tablespoons olive oil
¼ teaspoon salt
1 pinch black pepper
Instructions
Preheat oven to 425F. To cut the potatoes, place a potato on a wooden stirring spoon; start at one end of the potato and use a large knife to cut until the knife touches the spoon (the curve of the spoon will make sure you don't cut through the bottom of the potato), cutting at about 3 to 4 mm intervals across the whole potato. Continue until all the potatoes are cut this way.
Gently use your fingers to slightly open the potatoes, and then toss them together with the olive oil, salt, and pepper; let them marinade for 5 to 10 minutes.
Arrange the potatoes on a baking sheet (with the intact-side facing down) and bake until crispy on the outside and tender inside, about 20 to 30 minutes.