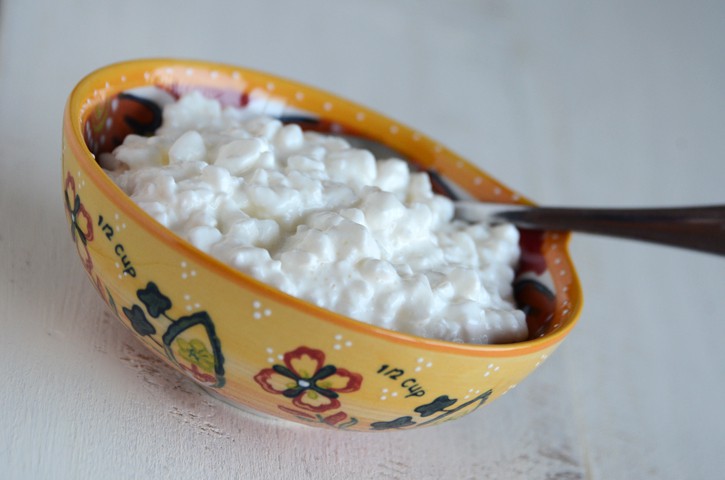 Breakfast, Part 1 (pre-workout):  Cottage cheese (my favorite way to start the day :) )
The lovely Jenn of Peas and Crayons has been hosting What I Ate Wednesday for a while now and it's always looked like fun, so I decided it was time to participate!  (Plus, who doesn't like to see what other people eat?  Like Jenn mentioned, I think there's a little bit of a food voyeur in all of us.  ;) )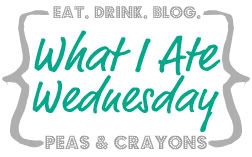 Now, for a little disclaimer...I'm not saying my eats are healthy or unhealthy, this is just what I ate last Wednesday!
Breakfast, Part 2 (post-workout):  My own 4-Grain Hot Cereal Mix (with bulgur wheat!), topped with walnut, coconut, & a drizzle of apple syrup
 Lunch:  Tuna Cake with lettuce, tomato, & a drizzle of Italian dressing
Mid-Afternoon Snack:  Clif bar & Yogi tea
Dinner:  Chicken & Dumplings (a slightly thickened-up version of my recipe for Chicken & Dumplings that I shared last year); unpictured – a stalk of celery that made a great snack while I made dinner
Evening Snack:  Apple with cinnamon & peanut butter
(Unpictured:  A multi-vitamin and a whole lot of water!)
I had fun participating – thanks for hosting, Jenn!