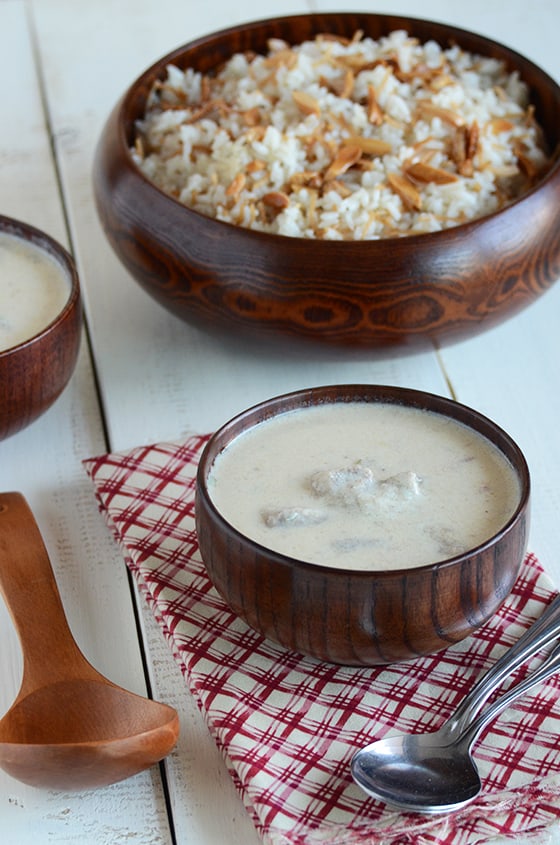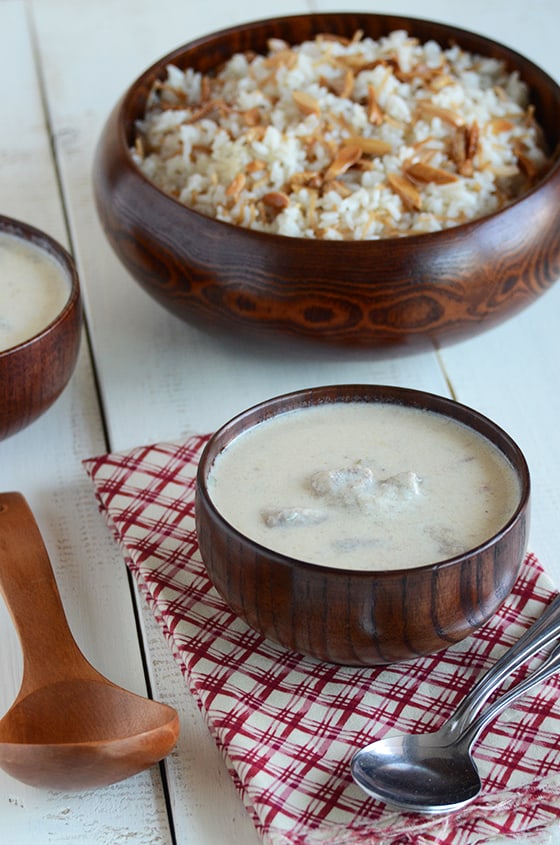 I'm going to be honest right from the start. This soup really is an acquired taste. The first time I had it, not only did I think the very idea of it was strange (it's basically yogurt soup), but I didn't like how it tasted either (it was tangy!). I was able to spend quite a bit of time in the Middle East when my hubby and I first married…and the longer I stayed the more my tastes changed. It was right around the time I started enjoying slimy green soup that I also started to like Shakriya. Even though Mike and I no longer live in the Middle East we regularly eat (and love) this dish.
Have you ever tried Shakriya? If so, did you like it the first time you had it?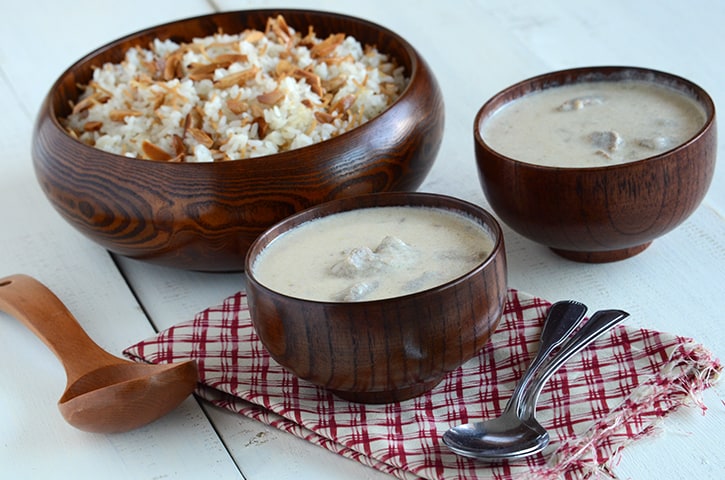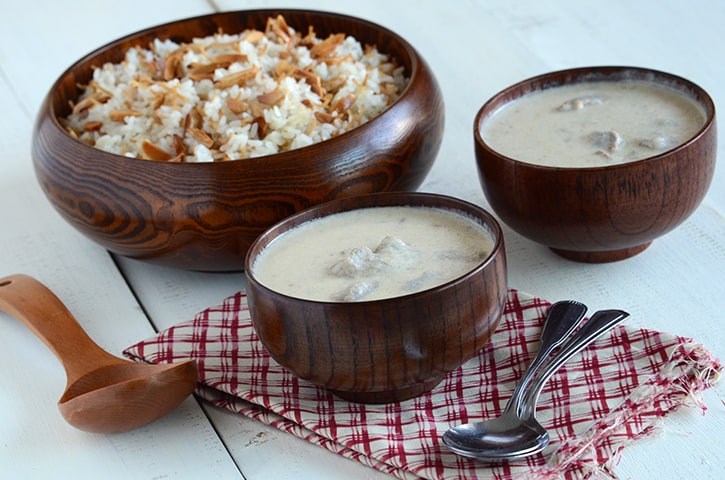 Shakriya (Arabic Meat in Yogurt Sauce)
Prep time:
Cook time:
Total time:
Yield:
About 6 to 8 servings, if served along with rice
Ingredients
3 tablespoons olive oil, divided
1½ to 2 lbs (680 to 910 g) red meat (lamb, beef, or bison), trimmed of fat and cubed
Water, to cover the meat
2 beef bouillon cubes
1 bay leaf
4 cloves garlic, crushed using a mortar and pestle
32 oz (910 g) plain, low-fat yogurt
2 tablespoons cornstarch, dissolved in 2 tablespoons cold water to form a slurry
Salt to taste
Prepared rice, for serving (topped with toasted nuts, if desired)
Instructions
Heat 2 tablespoons oil in a 5-quart pot over medium-high heat. When the oil starts to ripple, add the meat and let it brown on one side (about 3 to 5 minutes) before stirring it. Stir the meat and add just enough water to cover it (about 3 cups/710 ml). Add the bouillon cubes and bay leaf. Bring it up to a boil, then turn it down to a simmer and cook (covered) until the meat is tender, about 45 to 60 minutes, stirring occasionally and adding water if necessary (you should have about 2 cups/475 ml of water left in the pot after cooking the meat).
Add the yogurt and cornstarch slurry to the meat. Cook over low heat until it comes to a simmer, stirring continuously in one direction with a wooden spoon.
Heat the remaining 1 tablespoon oil with the crushed garlic in a small skillet over low heat for 2 to 3 minutes, stirring constantly. Add the sauteed garlic to the soup.
Taste the soup and add salt as desired.
Serve with prepared rice.