This might look like some ordinary soup, but let me tell you that it is anything but. When paired with a grilled cheese sandwich and a dreary day, this soup becomes a panacea for the winter blues. This recipe is based on my mother's phenomenal go-to cabbage soup recipe. Any type of beans will work here; I use a 16 bean mix because I like the variety. If you don't have dried beans you can use canned beans, just be sure to add them to the soup at the end when all the veggies are done cooking. For the chance to win some Larabars, check out Nicole's fantastic blog, Prevention RD (and while you're there take a look around...she's got tons of wonderful information there)!
Beef & Bean Vegetable Soup
(Yield: About 8 servings)
2 TB olive oil
About 1 ½ lb beef, trimmed of fat and cut in cubes
1 head cabbage, chopped (you can use regular green leaf, Savoy, or Napa cabbage)
20 oz dried beans, soaked in cold water overnight
3 medium onions, chipped
5 cloves garlic, minced
5 large carrots, chopped
4 large stalks celery, chopped
1 (28 oz) can diced tomatoes (with juices)
10 oz tomato paste
2 bay leaves
3 beef bouillon cubes
3 TB Italian herb spice mix
1 teaspoon garlic powder
1 teaspoon onion powder
Dash Worcestershire sauce
Salt and pepper
A large soup pot
In a large soup pot, heat the olive oil and brown the meat. If you're using dried beans, make sure to soak them in cold water overnight. Drain the beans and add the dried, soaked beans into the pot with the meat; add 1 teaspoon of salt and ½ teaspoon of pepper. If you're using green leaf cabbage, add it to the pot now, and add enough water to cover everything. (If you're using Savoy or Napa cabbage, don't add it now; add it to the pot when you add the other veggies).
Bring the meat, cabbage, and beans up to a boil and then put a lid on the pot and simmer it for about 60 to 90 minutes (stirring occasionally), depending on how long it takes for the beans to cook.
After the beans are tender, add all of the other ingredients and add just enough water to cover everything; bring it up to a boil then turn it down to a simmer and let it cook for about 30-60 minutes until the veggies are tender. If you're using canned beans instead of dry beans, add them when the vegetables are done, just to heat the beans. Before serving, season to taste with salt and pepper.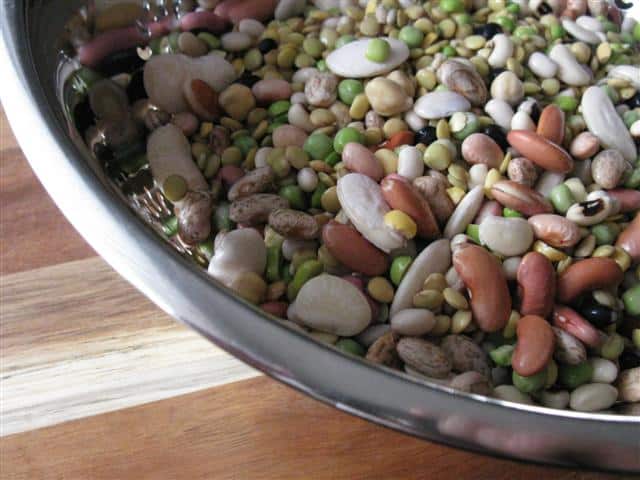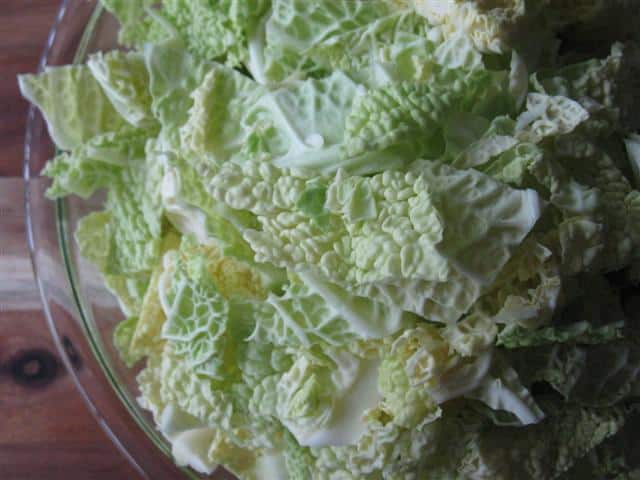 Onto my announcement. Many of you might know that Foodbuzz and Pace Picante Sauce recently gave out samples of Pace's sauce through Foodbuzz's Tastemaker program. Once your recipe was posted you were automatically entered into a contest to win $500 from Pace to host a Super Bowl party. Well...I made and posted my recipe for Stovetop Soutwest Mac 'n' Cheese...and I won!!! I couldn't be more thrilled to win (a huge thank you to Pace and Foodbuzz)! Even though Mike might have to guide me through the game (since I'm somewhat football-imparied), I plan on throwing a party to remember!
Within a week after the Super Bowl I'll be posting my party game plan, complete with recipes, shopping lists, and do-ahead instructions, so stay tuned. ;)