This Broccoli Cheddar Soup recipe is deliciously satisfying; it comes together quick, but has slow-simmered depth of flavor.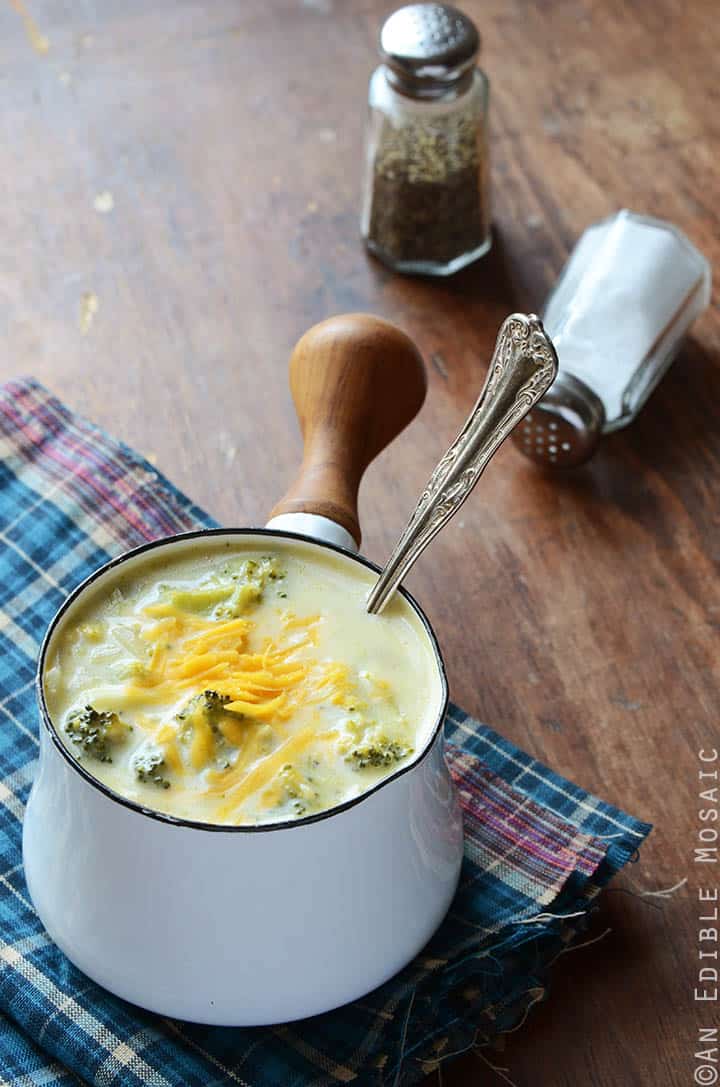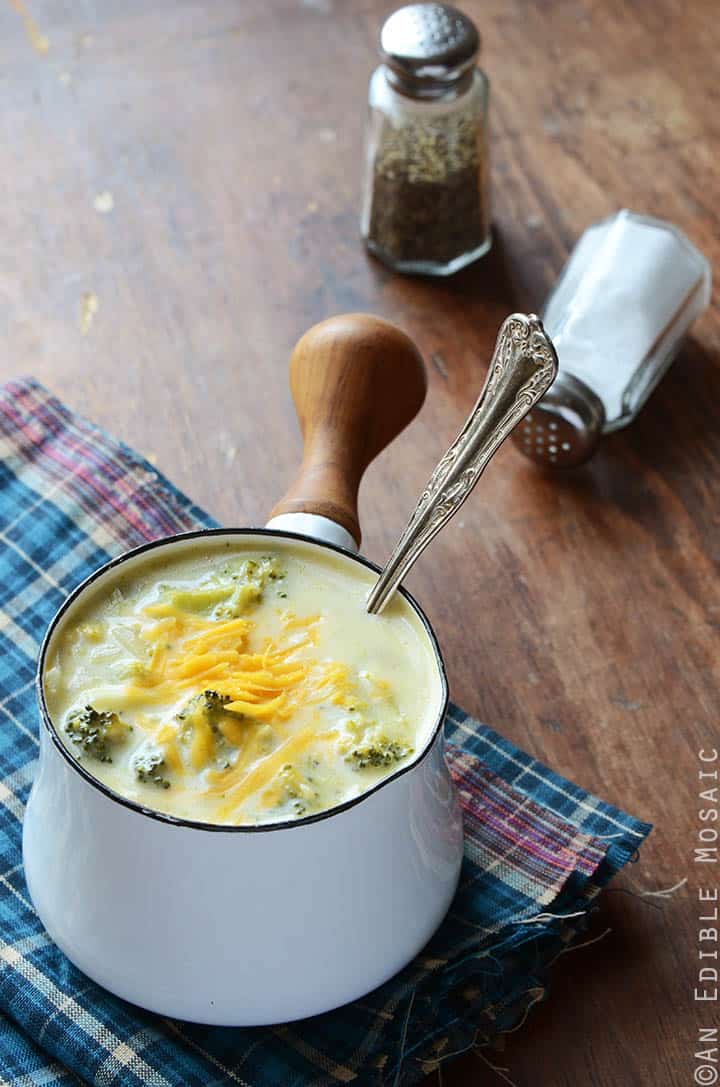 Winter here in NoVA is a funny thing. You'll be rolling along mid-January without so much as a snow flurry to speak of (wondering if you'll even see a snowflake this year), and then suddenly a single storm hits and you're three feet under.
It's nearly all melted in two weeks and you think you're in the clear, and then another sudden storm brings a foot of snow. It's gone in three days, but you know how that goes; give it a week! (The good thing is, I actually like snow, so I'm not complaining.)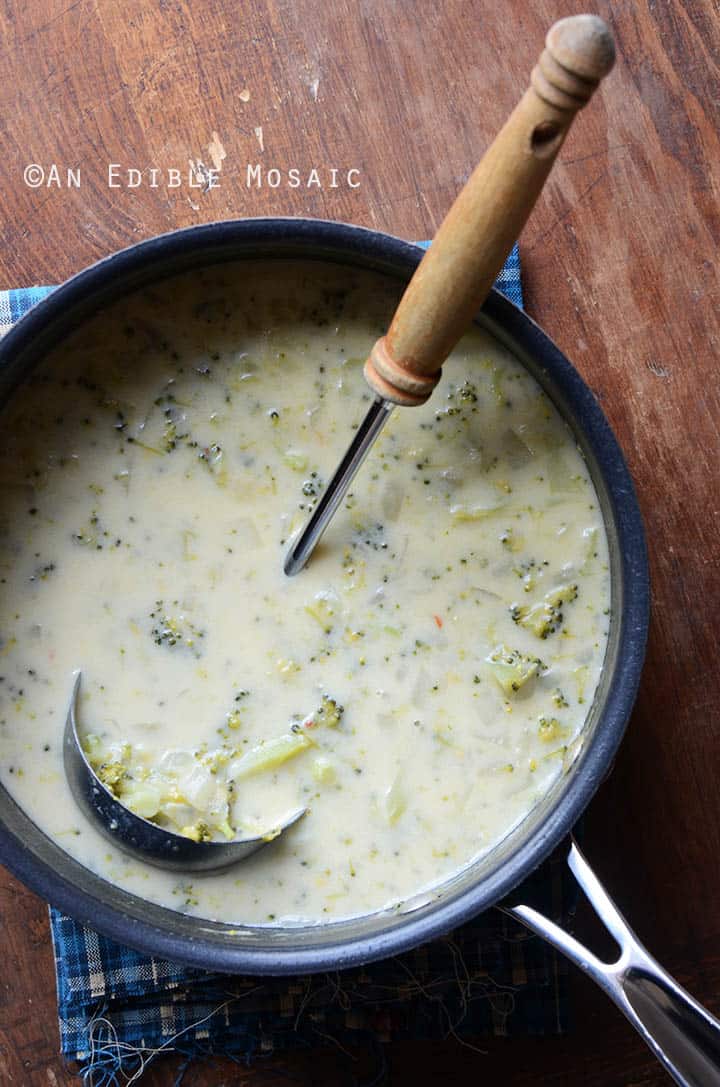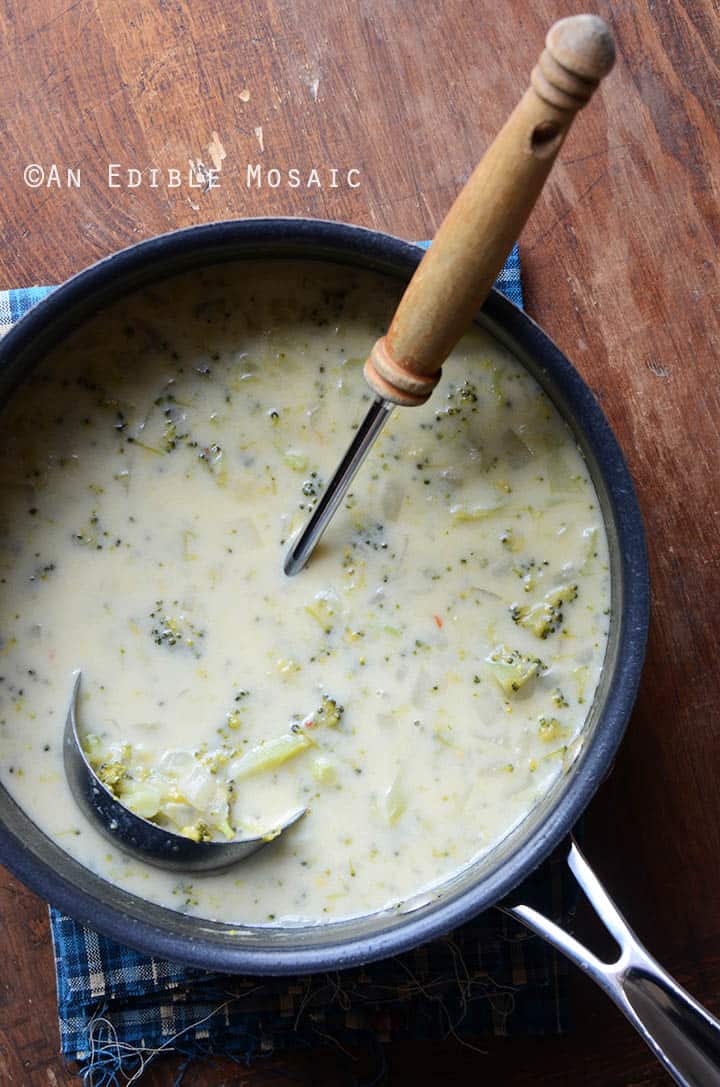 It's a rollercoaster ride of snow followed by temps in the 60s. (No wonder my poor hubby hasn't been able to shake a cough!) You don't know if you need to put on a parka or a light sweater; turn up the heat, or crack a window to air out the house.
And then there's the question of what to eat. Half the time I'm craving a spring salad and the other half I want to sit down to a roast chicken dinner.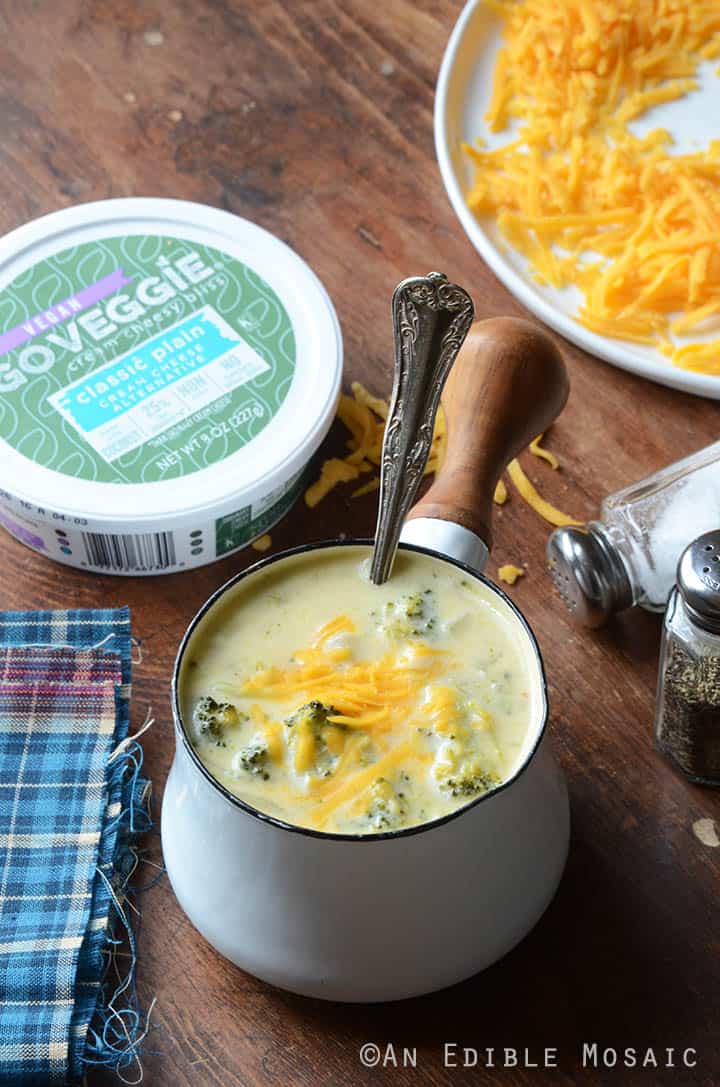 This soup is a perfect choice. It's hearty without being heavy, and filling without being stodgy. My version of this soup is gluten-free, lactose-free, and vegetarian, but feel free to add a couple cups of cooked, shredded chicken if keeping it vegetarian isn't a concern. And you'll hear no protest from me if you want to bump up the veggies even more; you can add two shredded carrots and two diced stalks of celery along with the onion! Total crowd-pleaser.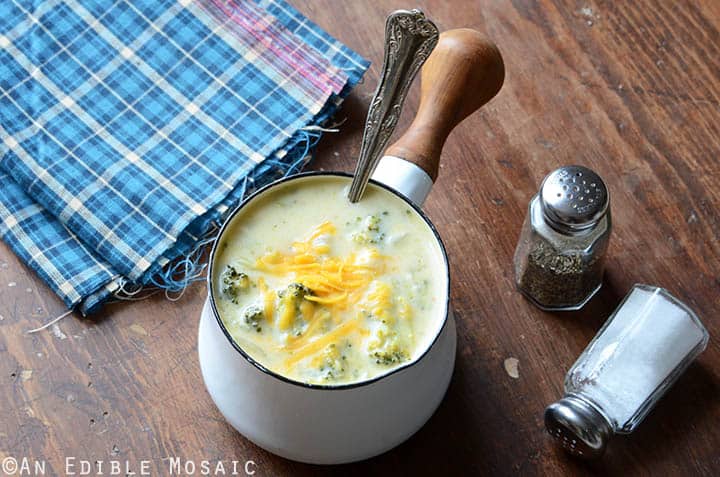 Head over to the GO VEGGIE blog to check out the full recipe for my Broccoli Cheddar Soup!
Disclosure: I received the GO VEGGIE products that I used in this recipe for free, and I also received compensation for developing the recipe. I am happy for the opportunity to share brands that I believe in with my readers, and I hope you enjoy my recipe. As always, opinions stated are my own.