Carrot-Raisin Salad is a deliciously refreshing balance of sweet and savory flavors.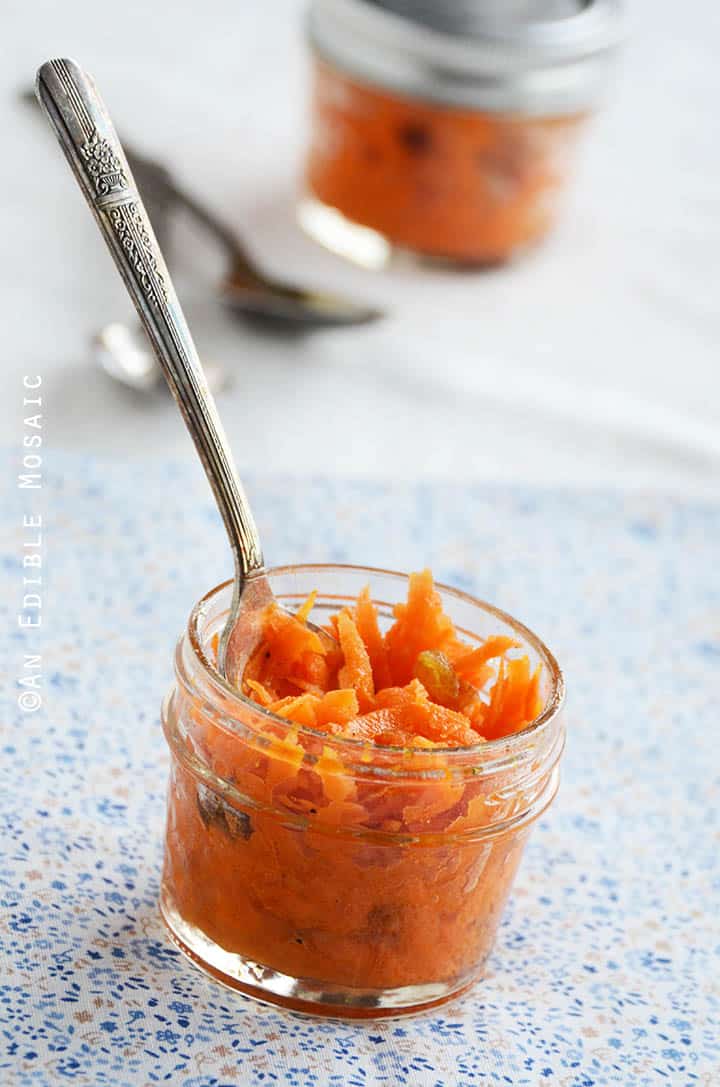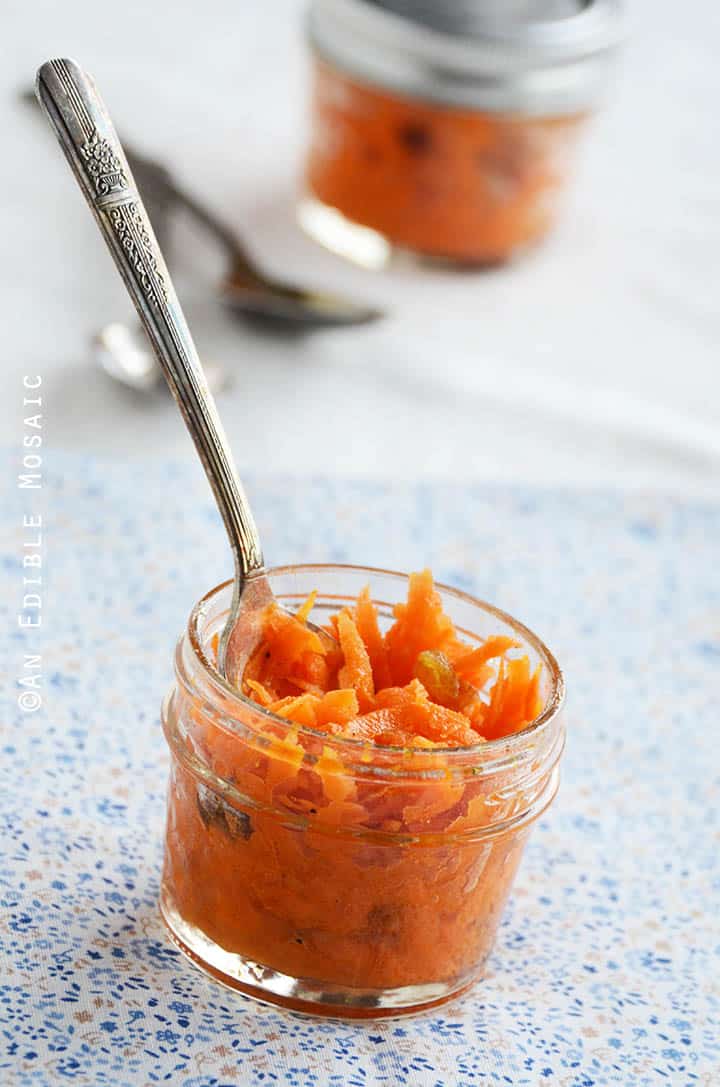 What's your favorite way to celebrate summer? Maybe pool parties, ice cream socials, or a night at the drive-in theater with friends? (I love the drive-in, by the way! Even though every time I go I get bitten alive by mosquitoes and somehow end up freezing halfway through the movie, lol. Still, I can't let a summer go by without a visit to the drive-in.)  
Another of my favorite ways to celebrate summer is picnics, Pretty Woman-style. You know what I'm talking about…where you take your sweetie and head to the park with couple of sandwiches, and then take the whole afternoon and just chill (shoes off, of course). Picnics with a group of family or friends are always fun too.
This Carrot-Raisin Salad is one of my favorite things to tuck into my picnic basket; it comes together fast and is dairy-free so no worries about toting it along on a picnic! The recipe makes two servings, but can easily be adjusted to feed any number.
Carrot-Raisin Salad
Carrot-Raisin Salad is a deliciously refreshing balance of sweet and savory flavors.
Ingredients
2 tablespoons lemon juice
2 tablespoons avocado or light olive oil
1 tablespoon honey
½ teaspoon Dijon mustard
¼ teaspoon salt
⅛ teaspoon black pepper
1 pinch cinnamon
½ lb (about 4 medium) carrots, shredded
¼ cup golden raisins (sultanas)
Instructions
Whisk together the lemon juice, oil, honey, mustard, salt, pepper, and cinnamon in a medium bowl.
Toss in the carrot and raisins.
Serve, or store refrigerated up to 3 days before serving.
Notes
Optional: Add a handful of chopped walnuts for a nutty crunch.
Orbit® gum is a global brand, enjoyed by millions of people around the world. Chew Orbit after any meal to leave your mouth with "A Good Clean Feeling®". Eat. Drink. Chew™ Orbit! Like us on Facebook
here
.
Disclosure: Compensation was provided by Orbit® gum via Glam Media, but such compensation did not influence any opinions expressed herein. The opinions expressed herein are mine and are not indicative of the opinions or positions of Orbit® gum.