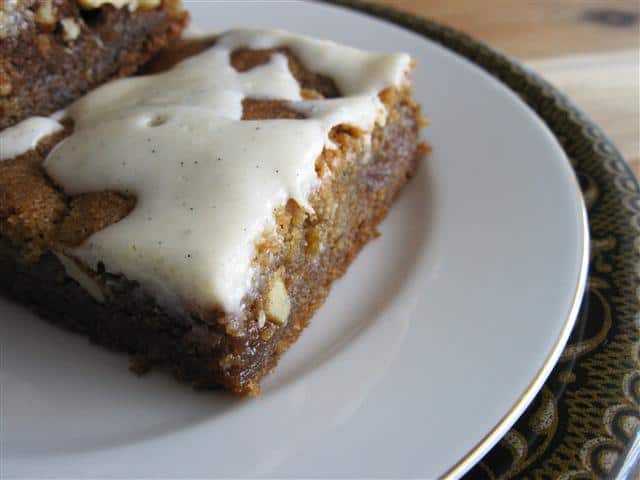 This post is all about cinnamon and CSN, so first things first, let me start with CSN. It's an online store that sells just about whatever you're looking to buy. Spring is on its way and maybe you're in the market for swing sets for your kids…or perhaps you want some cute new plates for a spring soiree you're throwing…or maybe your way of celebrating spring is to break out of your winter boots with some cute new shoes…in any case, check out CSN because most likely they have what you need.
The prize is a $70 gift card to use on any CSN website, and as always, you don't need a blog to participate in this giveaway! To participate, just leave a comment on this post telling me if you're looking forward to spring or if you prefer winter. For an extra entry, become a fan of Faith's Kitchen on Facebook, or if you're already a fan, share this giveaway on your Facebook page…then come back and leave me another comment telling me. This giveaway ends February 25, 2010 at 12AM EST; after that, the winner will be determined randomly and notified by email. Good luck to all!
Now for the cinnamon-y part of this post. Usually when I remake things like cinnamon buns it's because I'm trying to be healthy (like my all-time favorite breakfast). Not so with this recipe. I was dying for cinnamon buns and nothing but the real deal would satiate…but I didn't feel like a) driving to the mall for a cinnamon bun, b) dealing with yeast to make my own, or c) going to the grocery store to pick up a pre-made tube to pop in the oven. (Yeah, it was definitely one of those days. I have to say though, those tubed pre-made things sold in the grocery store under the guise of being cinnamon buns wouldn't have satisfied my craving anyway.)
Inspiration struck in the form of bar cookies and I thought it sounded perfect. The top and bottom crust for this recipe is none other than my not-so-secret-anymore cookie dough base for chocolate chip cookies (minus the chocolate chips, of course). The middle is stuffed with a gooey, cinnamon-nutty filling. And the top is glazed with pure cream cheese bliss.
Ahhhhhhh. Cinnamon bun crisis averted. ;)
Cinnamon Bun Bar Cookies
(Yield: 9- by 13-inch pan of bar cookies)
Top & Bottom Crust:
⅔ c unsalted butter, at room temperature
⅔ c vegetable shortening, at room temperature
2 c brown sugar, lightly packed
2 large eggs
2 teaspoon pure vanilla paste (or extract)
3 c all-purpose flour (or 1 ½ c all-purpose flour and 1 ½ c whole wheat flour)
1 teaspoon baking soda
¾ teaspoon fine salt
Filling:
⅔ c brown sugar, lightly packed
2 TB all-purpose flour
1 TB cinnamon
Small pinch fine salt
⅓ c unsalted butter, chilled and cut into small pieces
1 c chopped walnuts or pecans
Glaze:
4 oz Neufchatel cheese (or cream cheese), at room temperature
2 oz (about ½ c) powdered sugar
½ teaspoon pure vanilla paste (or extract)
2 TB milk
Preheat oven to 375F; line a 9- by 13-inch baking dish with parchment paper so the paper hangs over 2 sides.
For the crust, in a large bowl, cream together butter, shortening, and brown sugar; add eggs and vanilla and mix to combine. In a separate bowl, whisk together flour, baking soda, and salt. Gradually stir dry ingredients into wet.
For the filling, in a medium bowl, whisk together brown sugar, flour, cinnamon, and salt. Use your fingers to work butter into the sugar mixture until crumbly. Stir in walnuts.
Spread ⅔ of the crust mixture evenly into the bottom of the prepared pan. Spread filling mixture evenly over crust and dot the top with the remaining filling mixture. Bake 32-34 minutes, until golden brown and a toothpick inserted in the center comes out clean; cool slightly before adding glaze.
For the glaze, in a medium bowl, whisk together all ingredients. Drizzle glaze on top, then let the bar cookies cool before cutting.