Thank you PayPal for sponsoring this post. Visit PayPal to give the gift of money this holiday season.
Coconut Butterscotch Granola Cookies are the perfect cookie to ship to loved ones for the holidays; they ship well, feature nutritious ingredients like coconut, granola, and hemp seed hearts, and are packed with coconut-butterscotch flavor.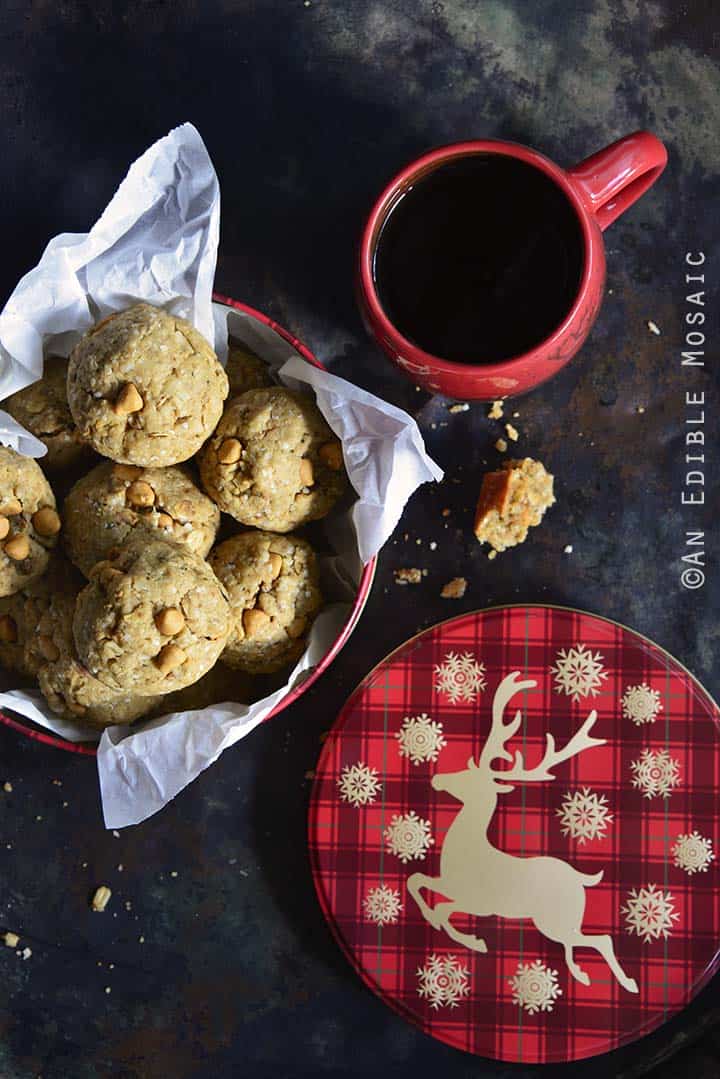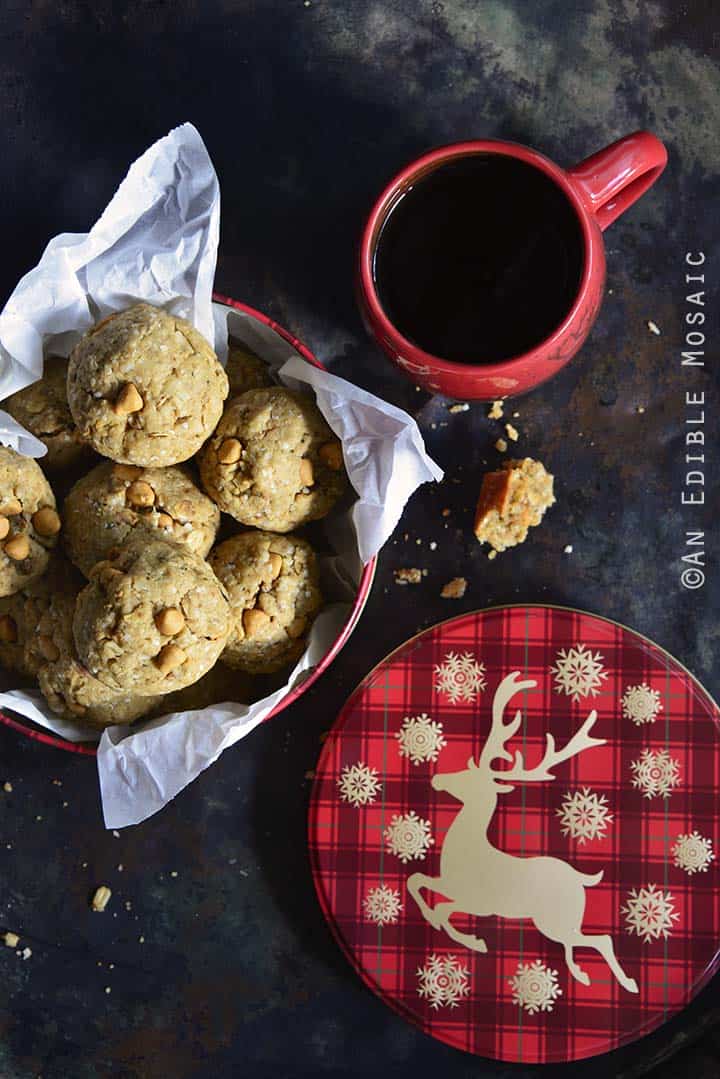 Life can be so unexpected sometimes. Four Christmases ago, my entire family was in Buffalo and we spent every Thanksgiving, Christmas, and New Year together; it was what we were used to. We never anticipated it not being the norm, so we almost took it for granted.
Fast forward four years and we're scattered, with my sister in Connecticut, my mom and brother holding down the fort in Buffalo, and my dad and I in (different parts of) Florida. Some of us travel a little for the holidays, but we haven't been able to make it happen so that we're all in the same place at the same time for the past four years.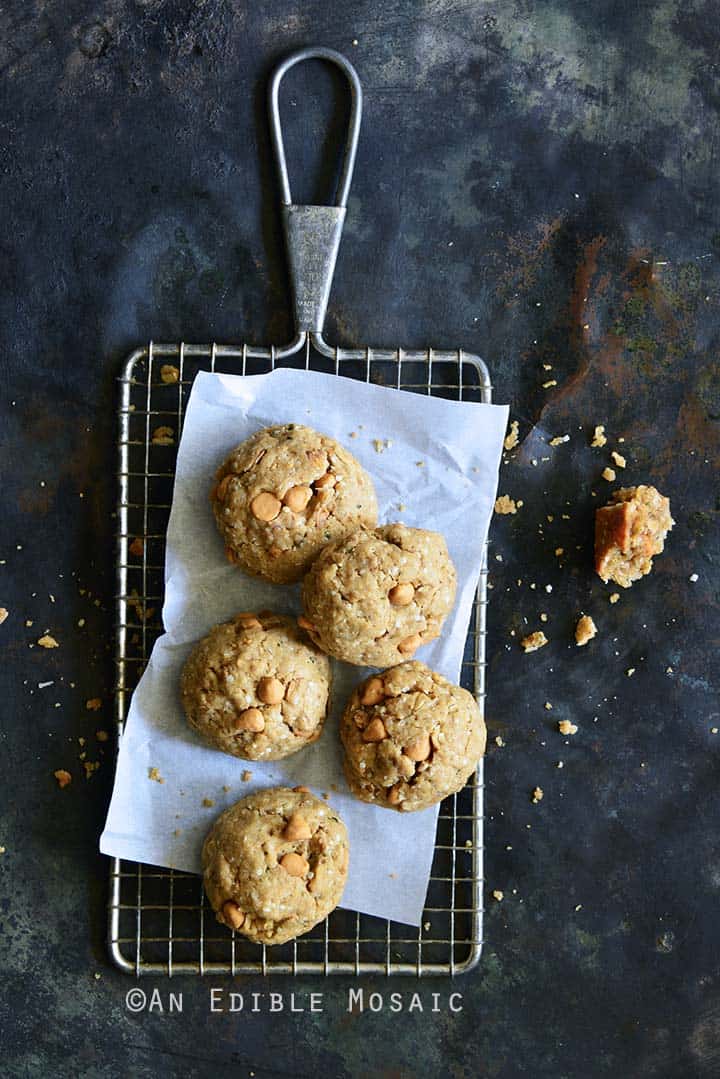 When I can't be with family during the holidays, I try to show them they're still on my mind and in my heart. If I have the time, I like to mail homemade baked goods to loved ones. It can be a bit tricky to find something that a) won't be stale and b) will hold its shape during shipping, but these cookies fare pretty well on both fronts.
As far as cookies go, not only do these travel well, but they are also a bit more nutritious than most. They're made with coconut oil, coconut sugar (you can sub brown sugar if you prefer), and also have granola, shredded coconut, and hemp seed hearts (you can use chopped nuts instead). They're dense little cookies; chock full of goodies, flavorful with butterscotch and coconut, and perfect for enjoying with a cup of coffee or tea.
Sometimes though, we're just too busy to make homemade gifts. And let's face it, holiday gifts are great, but the reality is, many of them are just going to be re-gifted or hidden in the back of a closet. Yet even though many of us thinking it, it can be a little awkward asking for money as a gift. The good news: You are not alone! PayPal's 2017 Holiday Money Habits study found that money is the most-wanted gift for the second year in a row, and 52% of Americans wish they could ask for cash instead of traditional holiday presents this year.
With PayPal P2P, you can securely send and receive money with family and friends using just a phone number or email address between PayPal accounts. Be it food for Friendsgiving, the taxi to a holiday party, or that group gift for Mom and Dad, there are many reasons to use PayPal P2P payments this holiday season.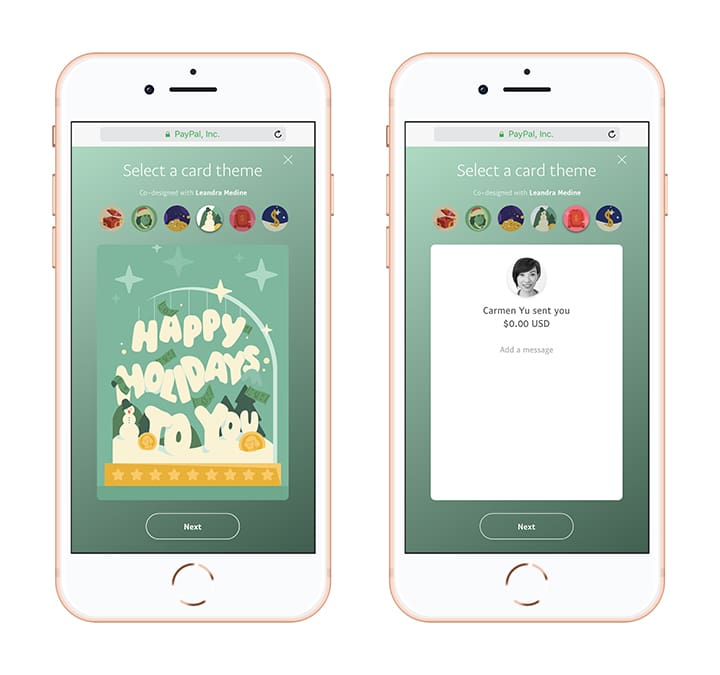 Here's how to send a PayPal P2P digital greeting:
Log into your account on PayPal.com.
Select Send Money, enter the recipient's contact information, designate the amount, click the gift box, select your favorite greeting, personalize with a message, and send.
The funds go right into their PayPal account; if they don't have an account, they can quickly open one for free.
What's your favorite gift to give loved ones during the holidays?
Coconut Butterscotch Granola Cookies
Prep time:
Cook time:
Total time:
Coconut Butterscotch Granola Cookies are the perfect cookie to ship to loved ones this holiday season; they ship well, feature nutritious ingredients like coconut, granola, and hemp seed hearts, and are packed with coconut-butterscotch flavor.
Ingredients
¾ cup (180 ml) coconut oil, melted
½ cup (108 g) coconut sugar (or light brown sugar)
2 large eggs
1½ teaspoons pure vanilla extract
2 cups (255 g) all-purpose flour
½ teaspoon baking soda
¼ teaspoon salt
1 cup (75 g) granola (see Note)
¾ cup (60 g) shredded coconut
¾ cup (168 g) butterscotch chips
¼ cup (37 g) hemp seed hearts (or chopped nuts)
Instructions
Preheat the oven to 350F. Line 2 large baking sheets with silpat liners or parchment paper.
Beat together the oil and sugar, and then beat in the eggs and vanilla. Stir in the flour, baking soda, and salt. Fold in the granola, coconut, butterscotch chips, and hemp seed hearts. (The dough will look oily, it's ok.)
Use a 2 tablespoon-sized scoop to measure out the dough and use your hands to roll each into a ball, squeezing the dough together to compress it slightly. Arrange the balls on the baking sheets, leaving at least 2 inches between the cookies.
Bake until the cookies are golden on the bottom, about 10 to 12 minutes, rotating the trays once halfway through.
Let the cookies cool completely before removing from the trays (any oil that seeps out while baking will be reabsorbed once the cookies are cooled).
Notes
Granola: I used a really basic granola, basically just slightly sweetened toasted oats without any mix-ins; any kind you like or have on hand will work.
I was selected for this opportunity as a member of CLEVER and the content and opinions expressed here are all my own.