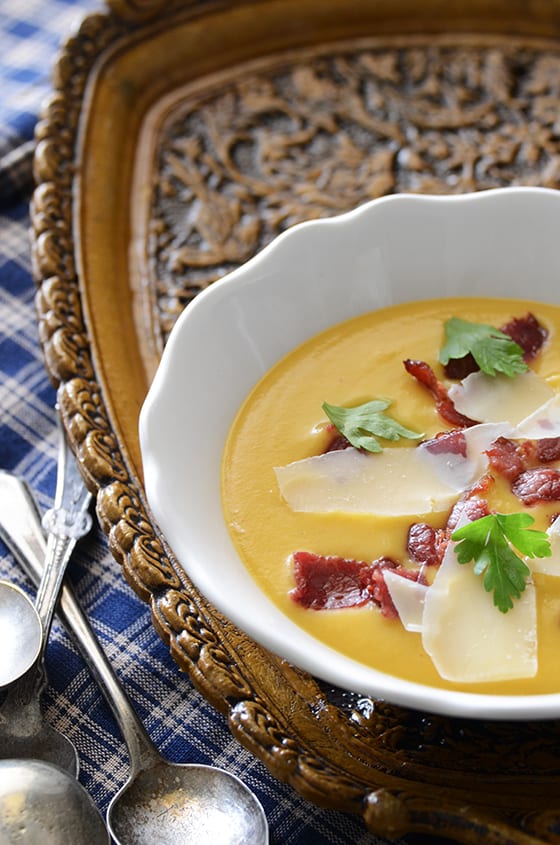 Recently finding myself with a lone sweet potato in my fridge and hoping for some inspiration, I did a quick search on my site to see what sweet potato recipes I've shared with you.
Friends, I am hanging my head in shame.
It turns out I've only shared one, this Sweet Potato Hash with Paprika Yogurt Sauce. Although it is a beauty, it does not make up for the fact that there is currently only one lonely sweet potato recipe on my entire site!
So, when I was thinking about which recipe I wanted to make for my Culinary Covers post this month, the cover recipe of November's Cooking Light magazine came to mind: Creamy Sweet Potato Soup!
If you're into creamy, velvety autumnal soups, this one is for you. It's a nice change from pumpkin or even butternut squash soup, which both also result in the same pretty shade of orange. I love that sweet potatoes are the star though, because obviously I often overlook them!
This soup is every bit as healthy as it is delicious, and one of the things I loved most about it is how easy it is to customize it to suit your tastes.
Head over to my post on Culinary Covers for the full recipe for Creamy Sweet Potato Soup!