Brandy and I had so many lovely submissions for our All Through the Year Cheer Easter event...please check out the beautiful round-up and winner here!
Giveaway: Just in time for Earth Day (April 22) I recently received a gift package from Green Giant through My Blog Spark, containing a coupon for a free package of Green Giant frozen vegetables, a mini herb garden, a bamboo utensil set, and a 100% recyclable grocery tote.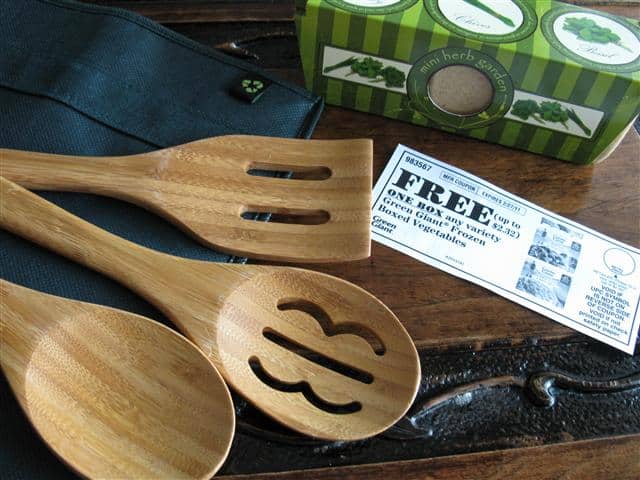 For over 100 years Green Giant has worked hard to reduce the carbon footprint it leaves. A few of the things that Green Giant has done include reduce the amount of land and water needed to grow vegetables, team up with growers to install a more efficient irrigation system that can reduce water usage, and switch to a more earth-friendly paperboard to package frozen vegetables. This year Green Giant is celebrating Earth Day by giving $200,000 to The Nature Conservatory to help fund a project to encourage greener farming practices to protect the Root River, one of Minnesota's (where Green Giant is located) best trout streams. If you'd like to win the same prize pack, just leave a comment on this post telling me what you do to help the environment. The giveaway will end on 4/10 at 9PM EST, when I'll use a random number generator to determine a winner.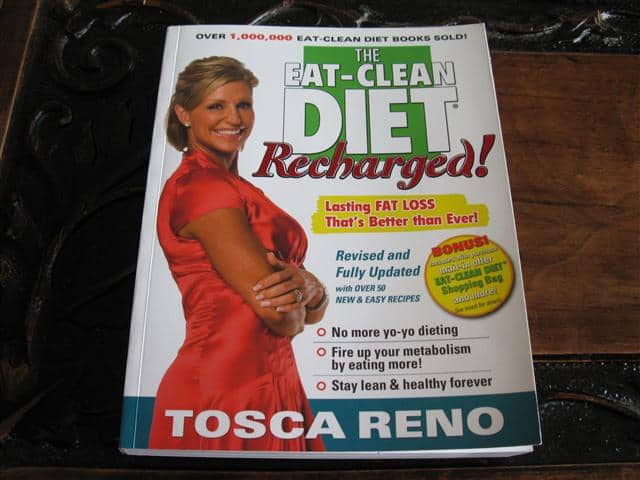 Book Review: The Eat-Clean Diet Recharged! by Tosca Reno: Since I loved Tosca's Eat Clean Cookbook I was thrilled to recently receive a copy of this book to review. This book has over 50 healthy recipes, but the majority of the book is devoted to describing the ins and outs of "clean" eating. One of the most impacting things I got out of the book was what Tosca calls the "Body Beautiful/Body Healthy Formula." According to this formula, a beautiful and healthy body results from 80% nutrition + 10% training + 10% genetics. Tosca put it best when she said "nutrition is far more responsible for creating your shape and your health than you ever could have imagined"!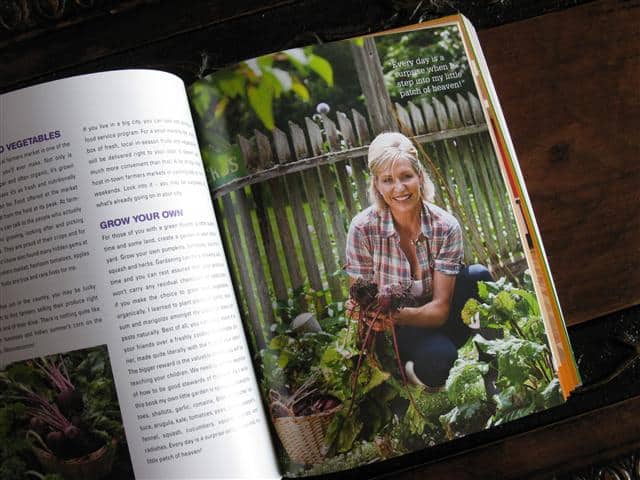 In the book, 8 principles of clean eating are discussed; a few of these principles include eating more throughout the day, eating breakfast, eating a combination of lean protein and complex carbohydrates at every meal, eating enough healthy fats every day, and carrying a cooler packed with clean foods each day. From my own personal experience, I have noticed that eating breakfast is the most important eating habit for me, not only to start up my metabolism early in the day, but also because it sets the tone mentally for the food choices I make throughout the rest of the day.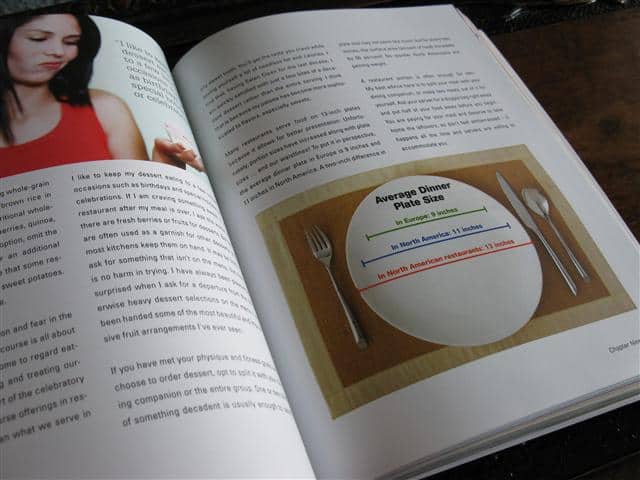 Throughout the book Tosca gives a lot of helpful information, such as lists of lean proteins, starchy complex carbs (from both whole grains and vegetables), carbs from fruits and vegetables, and healthy fats. A quick reference is given to show healthy portion sizes. Tips for clean shopping are given, including information on how to decipher nutrition labels. Tosca discusses how to eat clean in any situation, including eating at the office, at restaurants, and at parties. To decipher a menu when eating out, Tosca suggests looking for the following key words: baked, grilled, dry-sautéed, broiled, au jus, roasted, poached, or steamed, and avoiding the following: breaded, au gratin (with cheese), casserole, carbonara, creamy, sautéed, tempura, gravy, fried, or bisque.
Tosca describes her cooler plans in detail. Each cooler plan is meant to be a day's worth of food. There are three different week-long cooler plans listed: (1) hardcore eating plan for rapid results, (2) strict eating plan for best long-term results and year-round maintenance, and (3) a plan to get used to the idea of eating for health and life.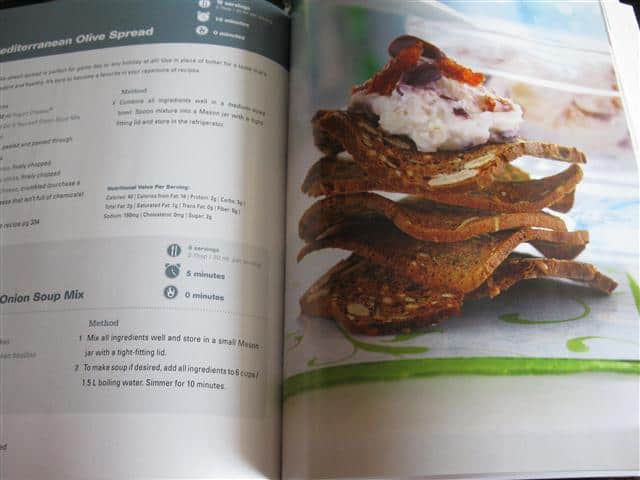 In the book there is a whole litany of benefits that can be expected from clean eating, including a natural detox, lean physique, and constant energy. I think the best motivation for eating clean can be summed up in this quote from the book: "Just as cars do not operate properly on dirty gas, the human body does not function well on poor fuel. Eating foods devoid of nutrients stimulates your craving for more of them, and there is never a real sense of satisfaction in what you have eaten."
The Recipes: The recipes portion of the book includes the following sections: breakfast, starters, salads, soups/stews, proteins, sides, complete meals, and desserts. Just like Tosca's Eat Clean Cookbook, the recipes here are simple, focusing on quality ingredients that don't need a lot of preparation or fuss to make into a delicious dish. I love how a lot of the recipes really seem to teach you the method of making something, but have a lot of leeway for customization. For example, I can imagine any variety of veggies in the Picante Frittata, a multitude of different fruits in the Ultimate Smoothie, and just about any type of legume in Lentil Spread.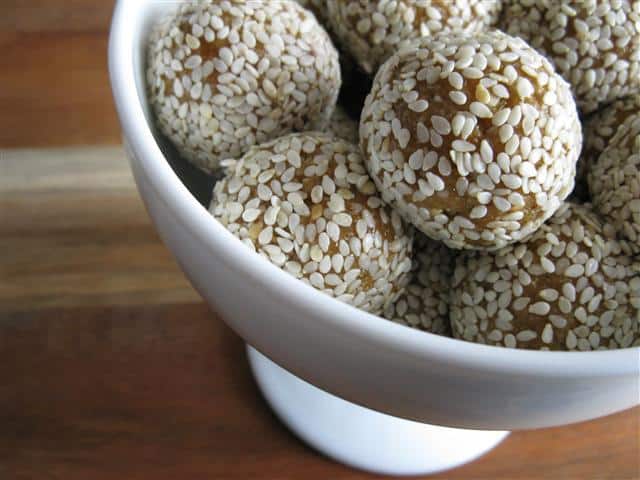 The Recipe I Made Right Away: The first recipe I made from this book was Power Balls, which basically look like healthy truffles. I made several substitutions and alterations, mainly to work with what I had on hand (the only substitution I made because of preference was to use honey instead of agave). This recipe was easy to make an only took about 25 minutes from start to finish, including the time it took to roll the balls. They were delicious with a gooey texture and a flavor that reminded me of peanut butter cookie dough.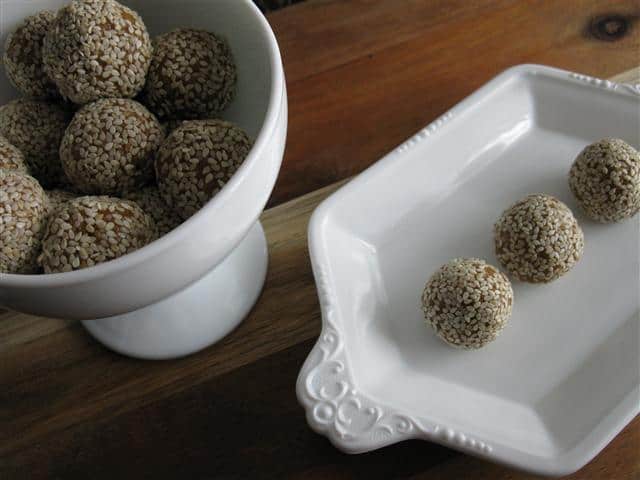 Power Balls (Adopted from Tosca Reno's The Eat-Clean Diet Recharged!)
(Yield: 18 (1 TB) balls)
½ c unsalted sunflower seeds
½ c rolled oats
¾ c dried apricots
¼ c honey
¼ c natural, unsweetened peanut butter (I used Smucker's)
¼ c sesame seeds
In the bowl of a food processor, combine sunflower seeds and oats; process until they form a grainy powder. Add the apricots and process until they're completely integrated with the seed/oat mixture. Add the honey and peanut butter and process until the mixture forms a dough-like consistency. Scoop the dough into 1 tablespoon size balls and roll in sesame seeds.