Mike and I are back from the Middle East!  We had an amazing time and we want to thank all of you who expressed concern for us.  Since my blog is in no way political, I won't get into the issues that are going on over there right now, but I will say that never at any point did we feel as though we were in harm's way.  While there, we experienced quite a different scenario than the picture that the news painted; all I have to say is that in a world where television ratings are valued higher than truth, be careful what you believe on the news.  And get a second (or third) source if you can. 
I'm thrilled because I have tons of pictures to share with you:  pictures of old places, landmarks, markets, and foods.  I'm planning to divide the pictures into different categories and spread out the posts so they're not overwhelming, and interspersed with the pictures I may add little tidbits of culture or information.  Of course, my first batch of pictures is mainly of food…after all, that's what my blog is all about.  ;)
And I just have to say, I MISSED YOU ALL!  (And I'm looking forward to catching up on reading your blogs!)
The Souk Al Hamidiyah is a huge bazaar in Damascus, Syria that sells just about anything and everything you could ever want.  Inside and outside the Souk…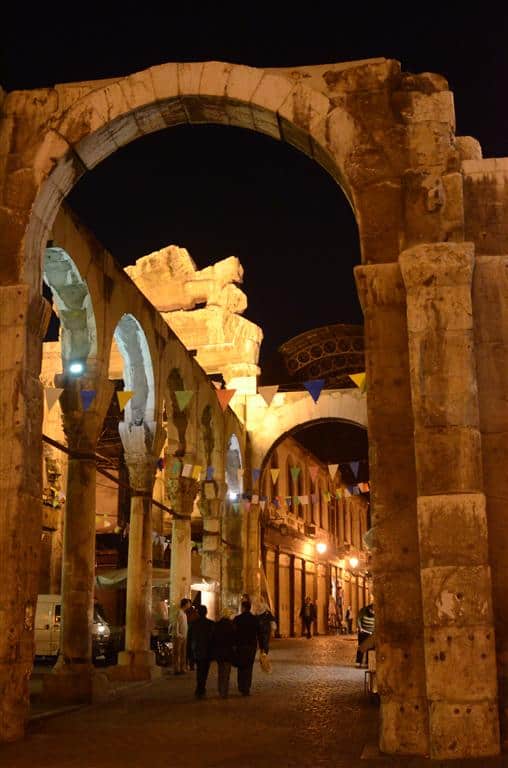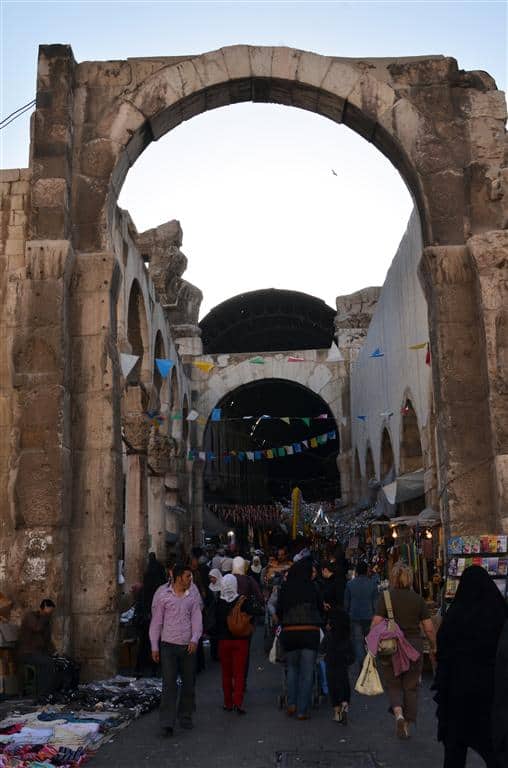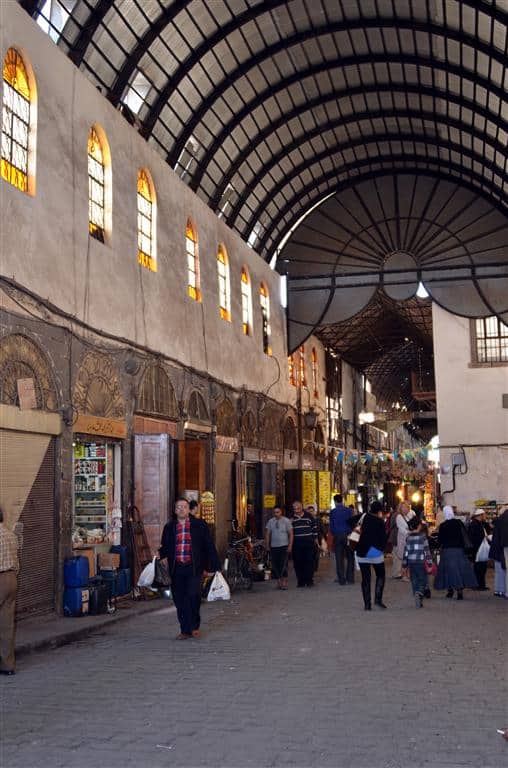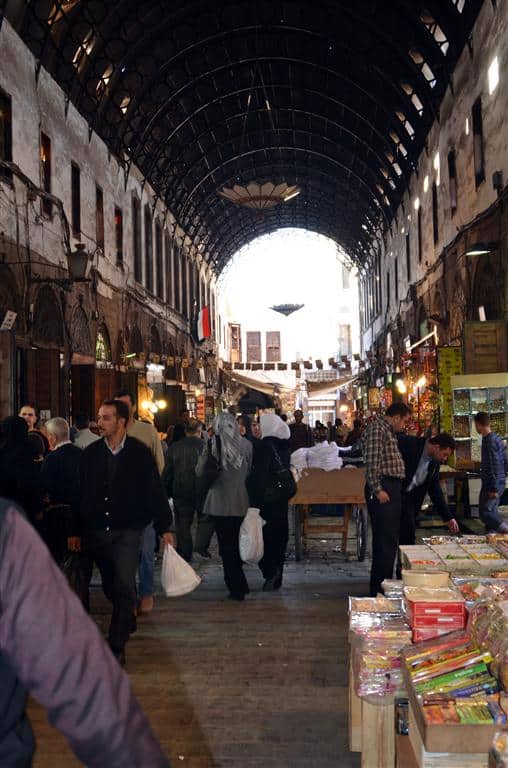 A few of the foods being sold inside and outside the Souk…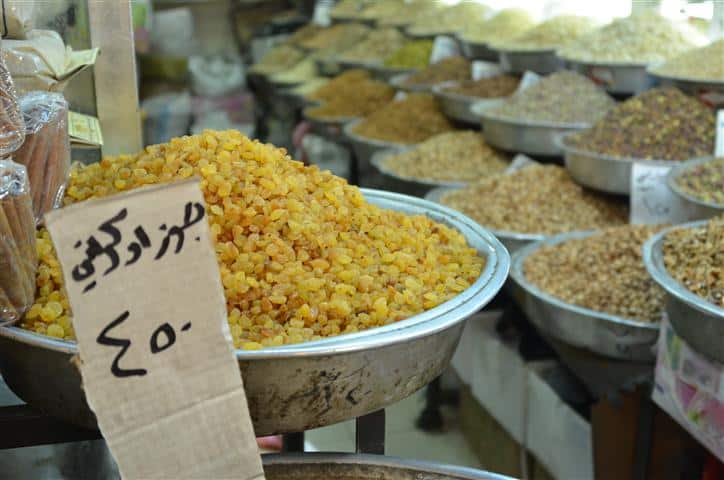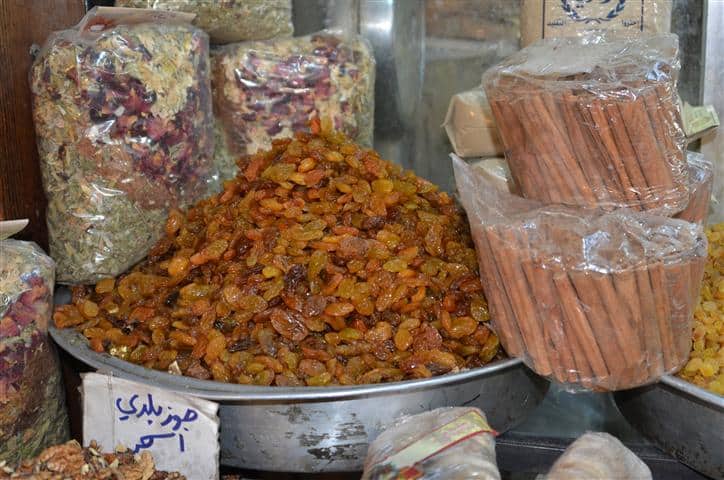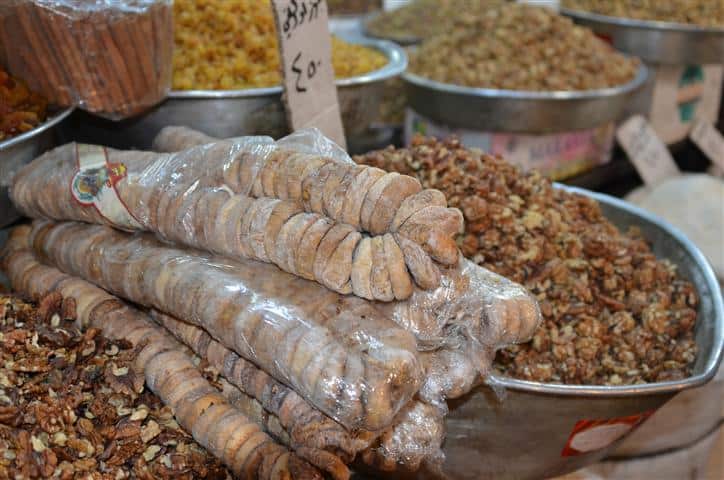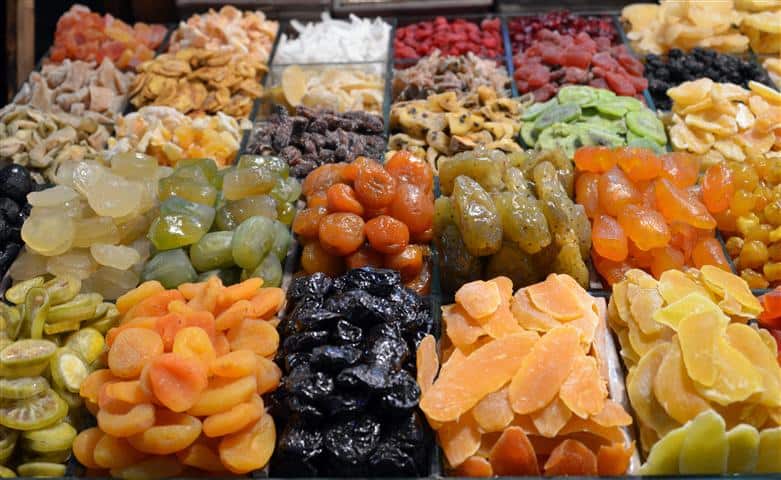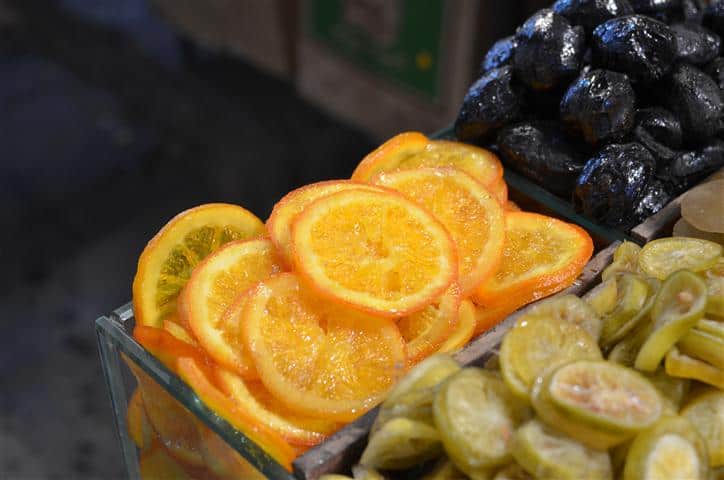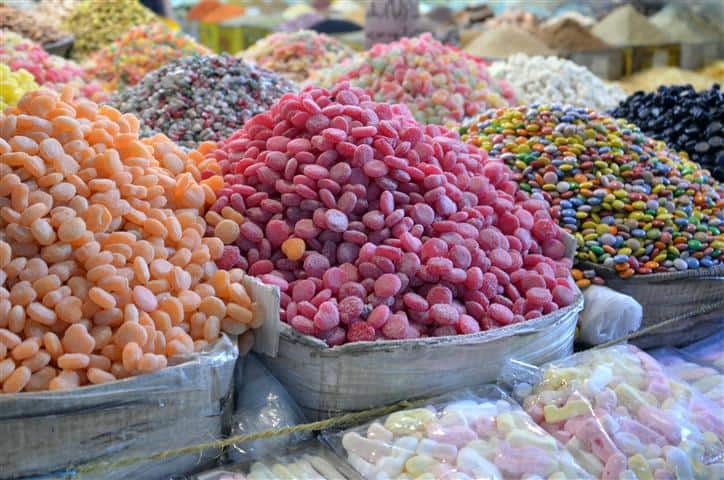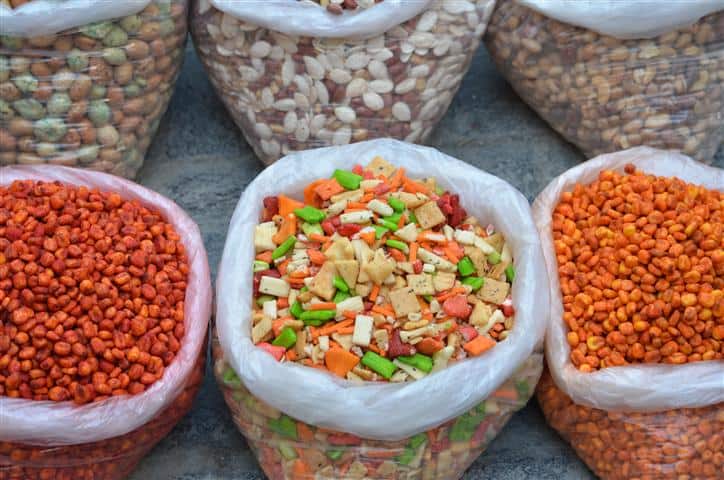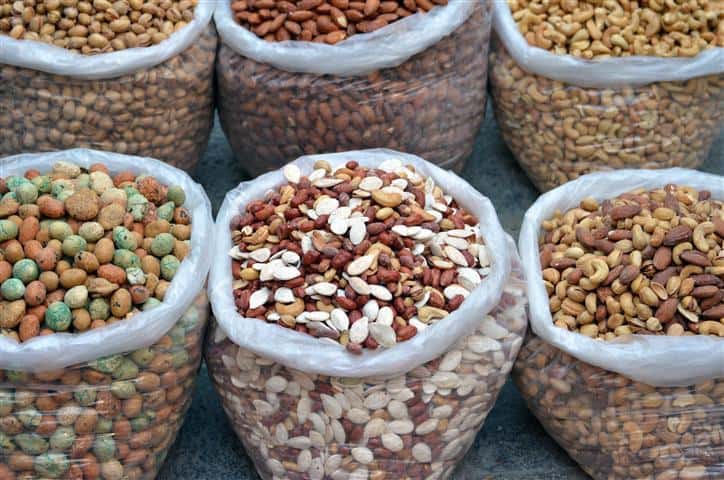 Apricot Leather (Qamar al Din) is used to make drinks and desserts.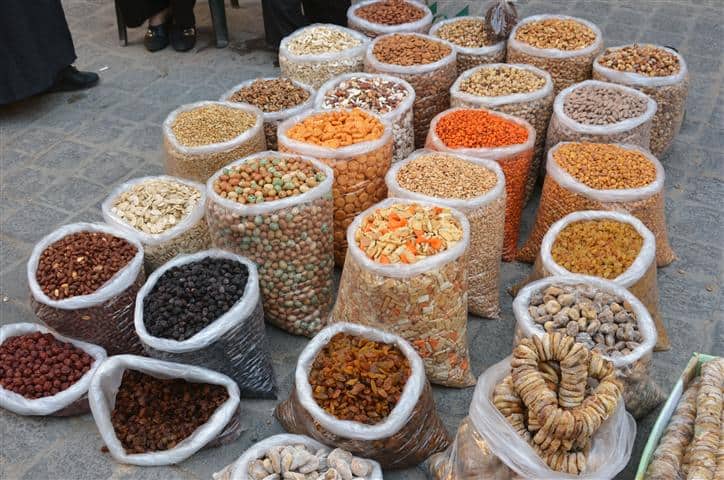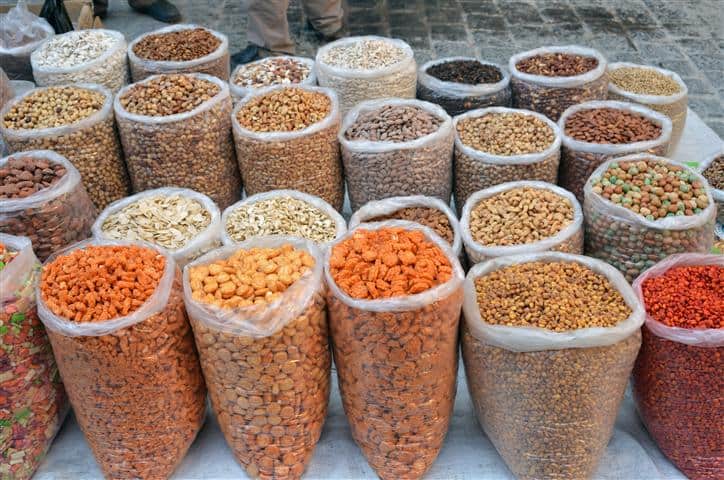 Raw (green) almonds are sold as street fare, typically eaten with a sprinkle of salt.  To me, they taste very similar to an unripe nectarine (but in a pleasant way :) ).
Yerba Mate is a hot herbal drink that's drunk from a small, gourd-shaped cup and sipped through a metal filtered straw.  It came from South America and is now very popular in Syria…
A Selection of Yerba Mate Cups and Straws
Bakdash is the ice cream parlor I mentioned in this post.  Their Éma'a is incredible…
Rose-Scented Milk Pudding Topped with Almonds and Pistachios (Muhallibieh)
Making Éma'a…This Ice Cream is Very Taffy-Like Because of the Gum Mastic
It Wouldn't be Éma'a Without the Pistachios
Pretty herbs and spices from other markets…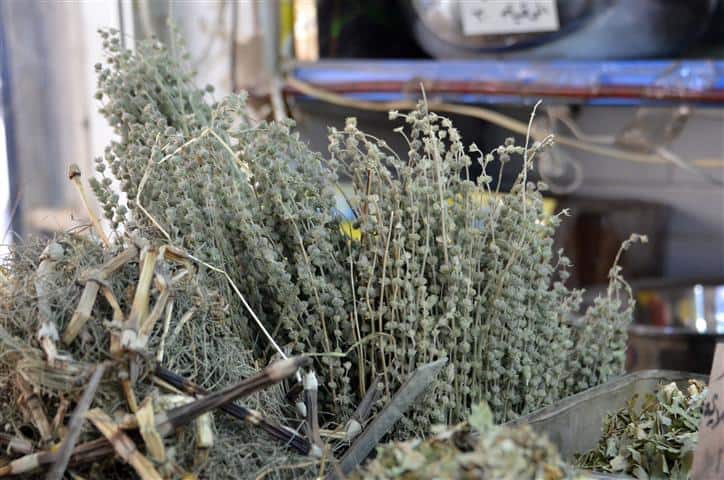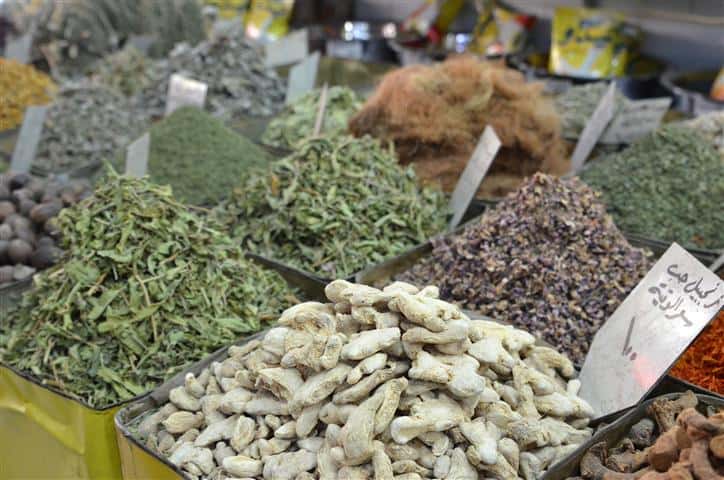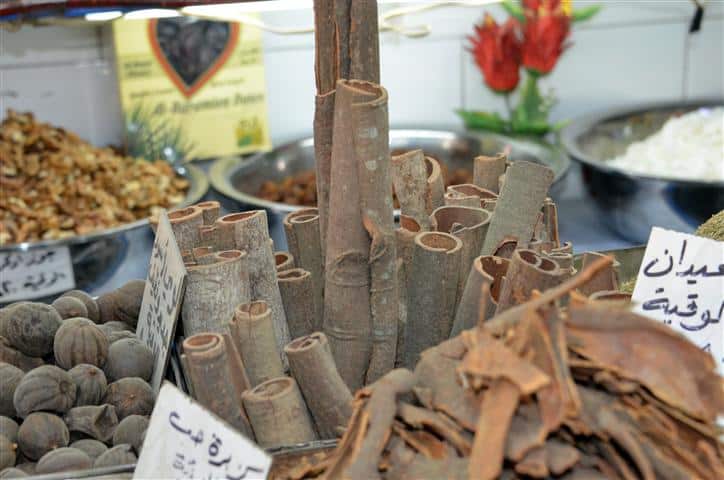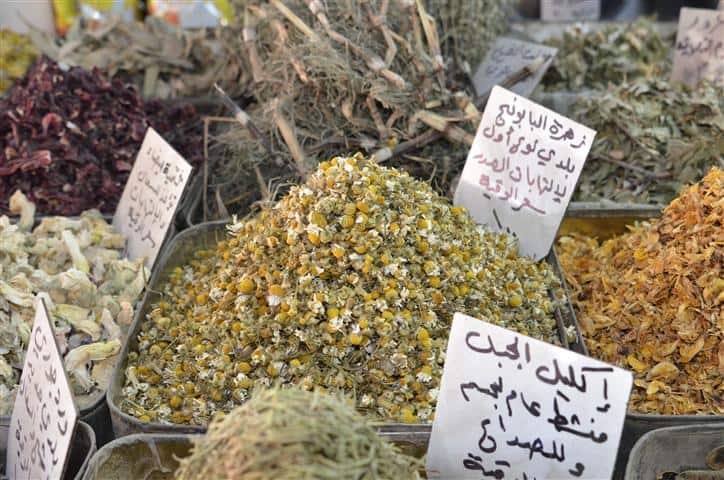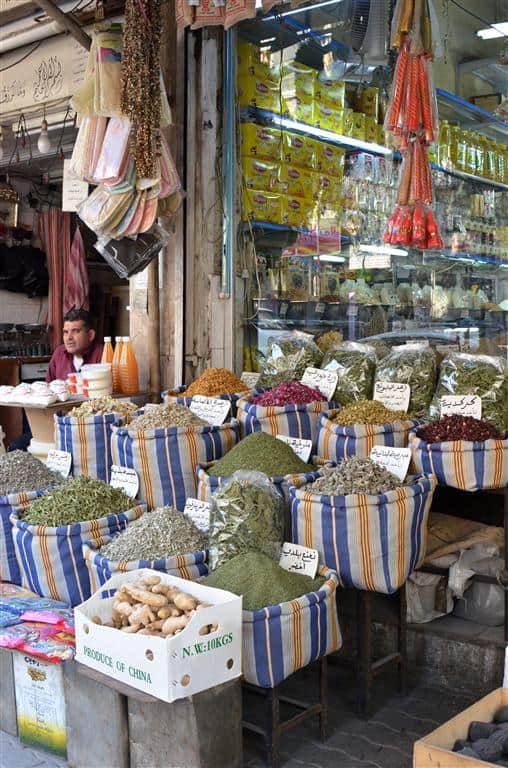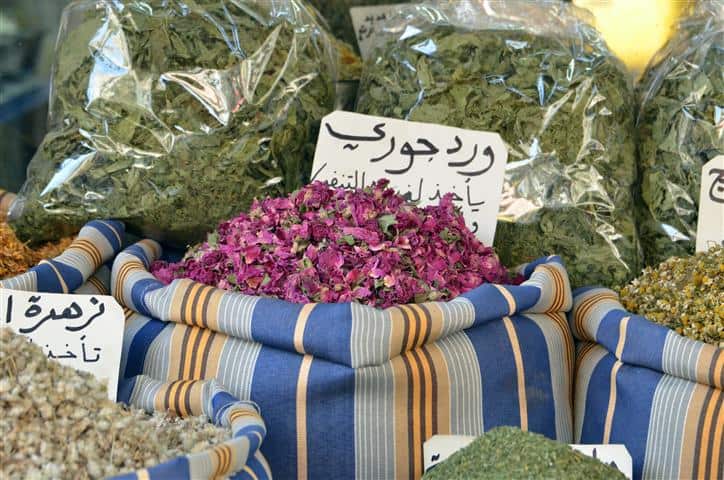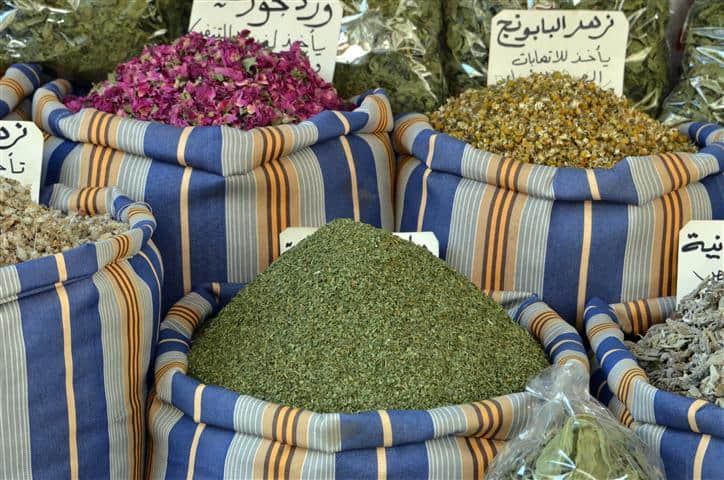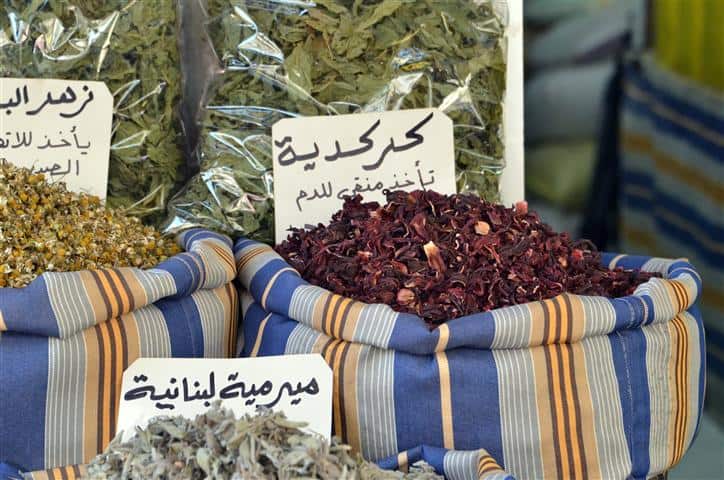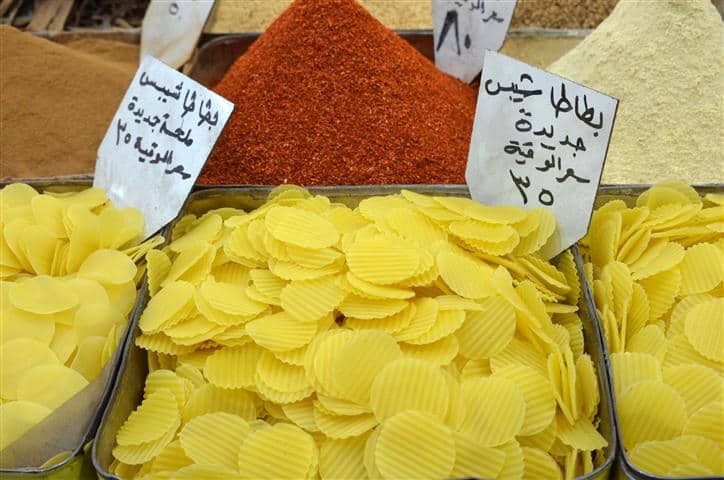 At first I thought this was pasta, but Mike told me it's actually potato that you buy to deep fry into chips.  I was intrigued, but unfortunately I didn't get a chance to try it.
I'll be sharing more pictures from our vacation soon!