Mike and I recently had the pleasure of celebrating our 5th wedding anniversary…I really can't believe how fast time flies.  These past 5 years have been the happiest, most fulfilling years of my life and I'm looking forward to a lifetime of anniversaries with my wonderful husband.
For our anniversary we wanted a little weekend getaway, not too close to home but not too far to drive.  We decided a bed and breakfast in Ithaca, NY would be perfect.  Ithaca is a quaint college town (home to Cornell University) located in New York's Finger Lake region. 
On the drive to Ithaca…
The Ithaca Commons…
Part of the Sagan Planet Walk, a walking scale model of the solar system…
City Lights Bed & Breakfast:  Part of the common rooms of the house…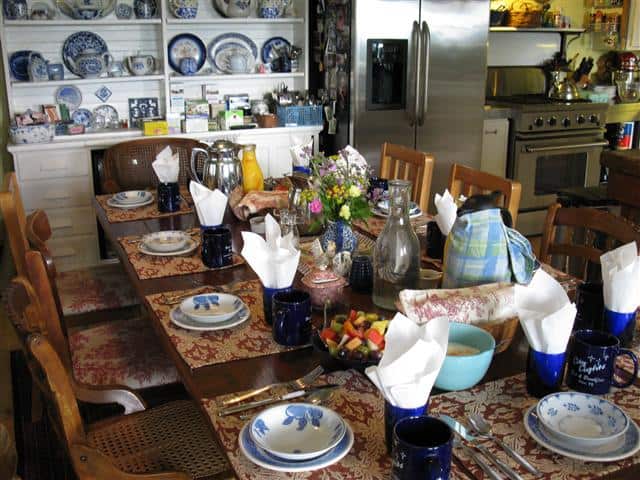 The North Suite where we stayed…
Private entrance to and patio for our suite…
The view of Ithaca from the bed and breakfast…
My favorite part about our stay was the lovely attention to detail all around the house.  There were vases of fresh flowers all over, books to read, and little knick-knacks.  The fee per night for the North Suite where we stayed is $165, which includes a delicious breakfast of fresh fruit, yogurt, assorted muffins, toast, eggs, juice, and coffee.  Mike and I thoroughly enjoyed our stay and we want to thank our wonderful innkeepers for their hospitality. 
Soon I'll be posting a review of a restaurant where we had dinner during our stay in Ithaca…stay tuned!
City Lights Bed & Breakfast
1319 Mecklenburg Rd.
Ithaca, NY 14850
Phone:  607.227.3003