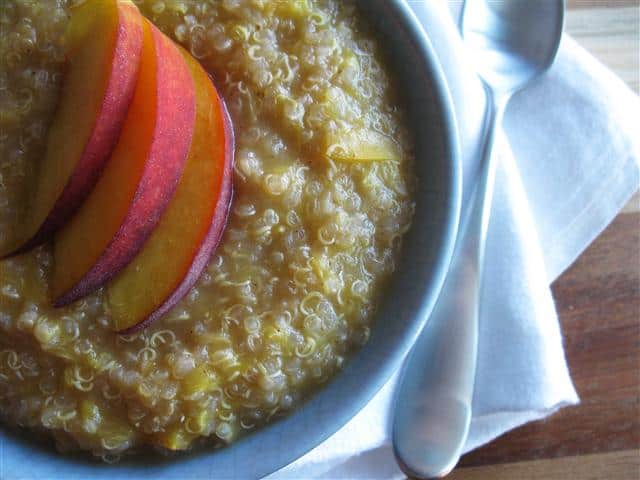 I've only just recently started eating quinoa and I can tell you that I've been missing out. Quinoa is one of those foods you know nature intended you to eat because of how healthy it is. Quinoa is an ancient food native to South America that was referred to as "the gold of the Incas". It is usually thought of as a grain, but it is actually a seed that is related to leafy green vegetables like spinach.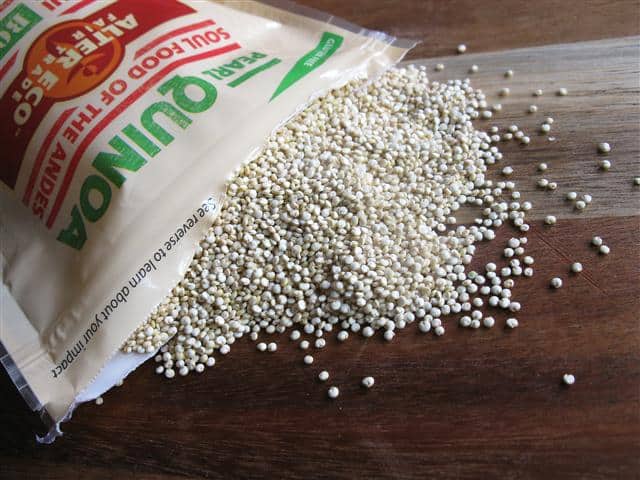 Some of the benefits of quinoa include:*
Easily digestible and gluten-free
Acts as a prebiotic, feeding the good bacteria (microflora) in your intestines
Complete protein, which means that it contains all essential 9 amino acids
Great source of fiber
High levels of magnesium, which helps to relax your muscles and blood vessels
Good source of manganese and copper, which act as antioxidants and help your body get rid of carcinogens
Quinoa is as easy to cook as rice, but does require soaking to remove the bitter saponin coating. Most commercially processed quinoa has already had the saponin coating removed, but I like to give it a short soak to help remove any residual bitterness. I soak quinoa in cold water or 15 minutes, then transfer it to a fine mesh sieve and give it a thorough rinse with cold water; after that I cook it as I would cook rice.
(Yield: 1 serving)
1/4 c quinoa
3/4 c water
1 medium peach, diced (I didn't peel mine)
1/8 tsp cinnamon
Pinch salt
1/2 c plain soy or almond milk
1 tsp honey (more or less to taste)
Soak the quinoa in cold water for 15 minutes. Strain it through a fine mesh sieve, then thoroughly rinse it under cold running water. Transfer the quinoa, 3/4 c water, diced peach, cinnamon, and a pinch of salt to a small/medium saucepan with a lid. Bring to a boil over medium heat with the lid off; once it boils, give it a stir, cover it, and turn the heat down to a gentle simmer. Cook for 14 minutes, add the milk, turn up the heat slightly, and cook (uncovered) until it reaches your desired consistency. Add honey to taste and serve hot.

*The health benefits of quinoa listed here are from The World's Healthiest Foods and Body Ecology.