Autumn is almost in the air. Within a month the air will be crisp, the nights will be cool, and the leaves will start to turn their brilliantly stunning shades of yellow, red, and orange. It's almost sad to see summer go, but autumn is by far and away my favorite season (and probably the best reason for living in upstate New York). With its roasted vegetables and warm broth, this soup is the perfect introduction to fall.
The roasted vegetable and Neufchatel filling for this ravioli would also be delicious tossed with some pasta or spread on crostini…that way you would get to see its pretty rosy color!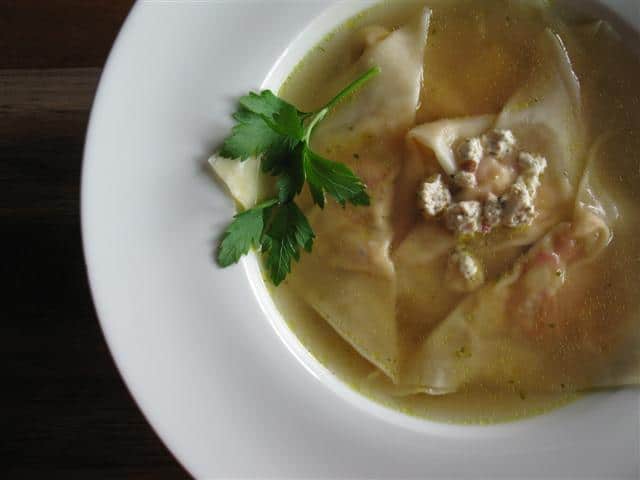 Roasted Vegetable Ravioli in Vegetable Broth
(Yield: 8 first course servings)
1 small summer squash, diced
½ small white onion, diced
1 c baby cherry tomatoes
1 ½ TB olive oil, divided
4 oz Neufchatel cheese
¼ c reduced fat milk
1 teaspoon fresh minced thyme
½ teaspoon Emeril's Original Essence spice
40 won ton wraps
1 egg white beaten with 1 TB water (for egg wash)
32 oz Emeril's Original Vegetable Stock
8 c water
2 vegetable bouillon cubes
1 bay leaf
Crumbled feta, goat cheese, or fresh grated parmesan (optional, for garnish; I used tomato basil crumbled feta)
Fresh basil or parsley (optional, for garnish)
Preheat the oven to 450F. Toss together the summer squash, onion, and cherry tomatoes with ½ TB of oil and a dash of salt and pepper. Transfer the vegetables to a small roasting dish (a 9-inch pie plate works well) and roast for ~20 minutes, stirring halfway through. In a small saucepan, combine the Neufchatel cheese, milk, thyme, and Essence spice; heat over low heat for ~2 minutes until smooth, whisking constantly. Combine the Neufchatel sauce with the roasted vegetables; the consistency should be fairly thick (see picture below); if this mixture isn't thick enough, heat it on the stovetop over medium heat to allow some of the liquid to evaporate out.
In a 5-quart pot, add the stock, water, 1 TB of olive oil (the oil helps the ravioli not to stick), bouillon cubes, and bay leaf; cover the pot and bring the broth to a boil. To make the ravioli, place 1 teaspoon of vegetable mixture in the center of a won ton wrap, moisten two adjacent sides of the wrap with egg wash, then fold the ravioli over, pressing gently to seal (see picture below).
Cook the ravioli in two batches to make sure it doesn't stick. Gently drop ~20 the ravioli in the boiling broth and cook for 2-5 minutes (the ravioli will float to the top when it's cooked); use a slotted spoon to remove the ravioli, then cook the rest of the ravioli in the same way.
To serve, transfer the ravioli to individual serving bowls, ladle broth on top, and garnish with fresh herbs and cheese if desired.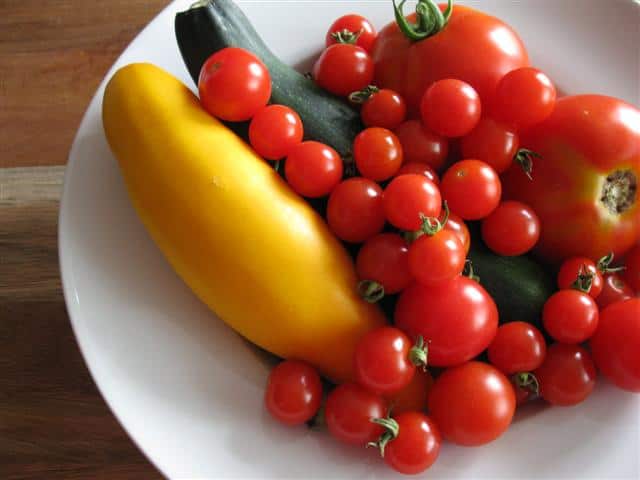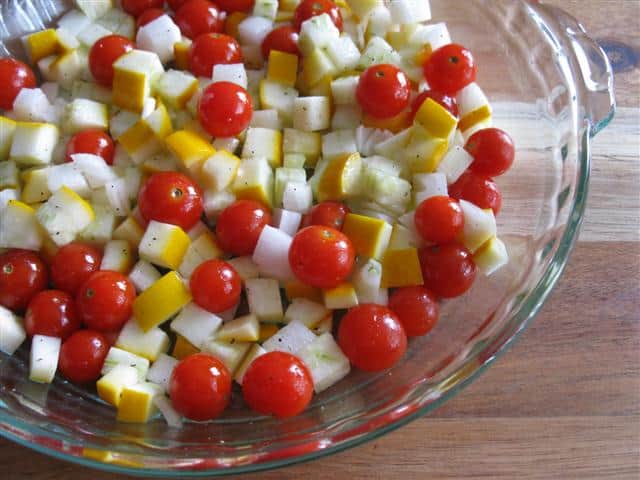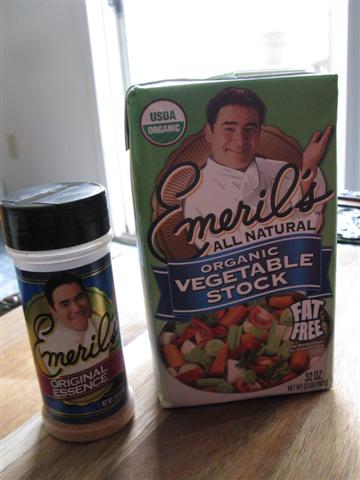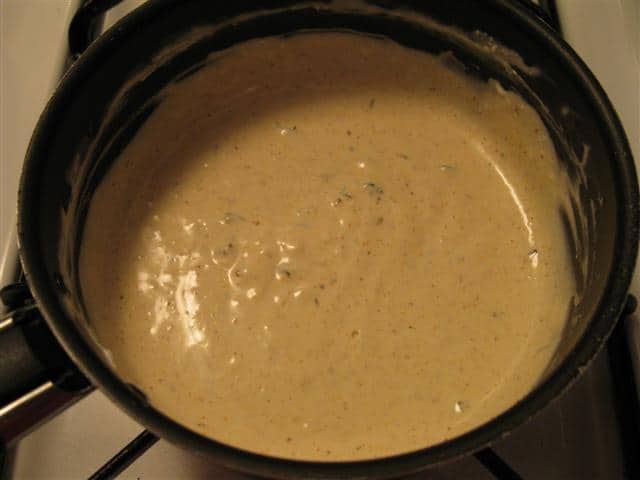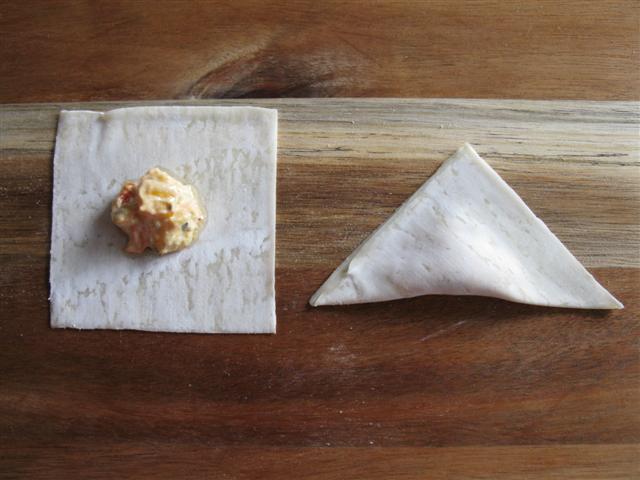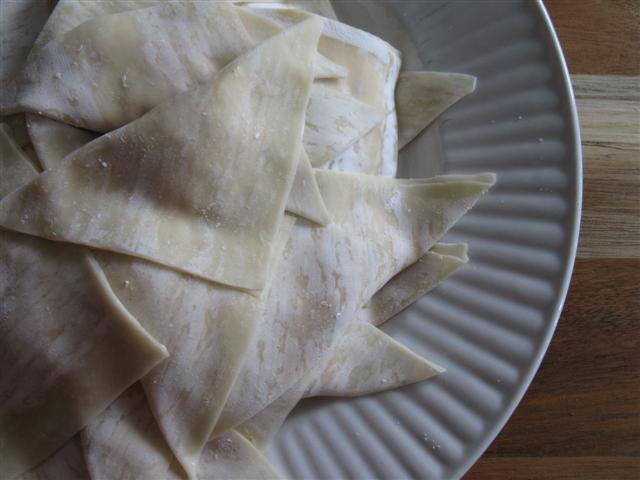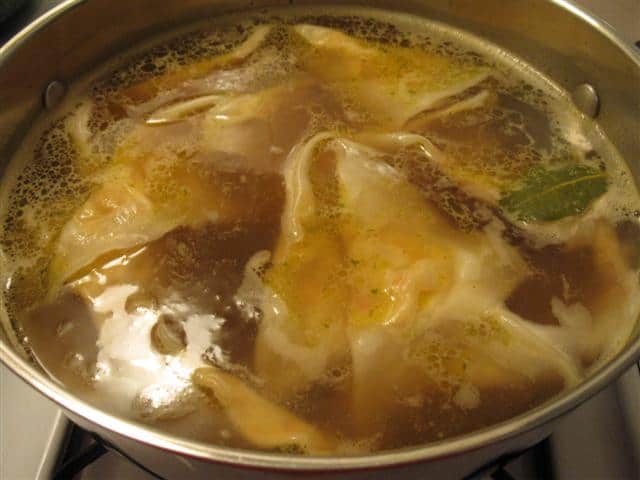 I would like to send this soup to Souper (Soup, Salad & Sammies) Sundays at Kahakai Kitchen.