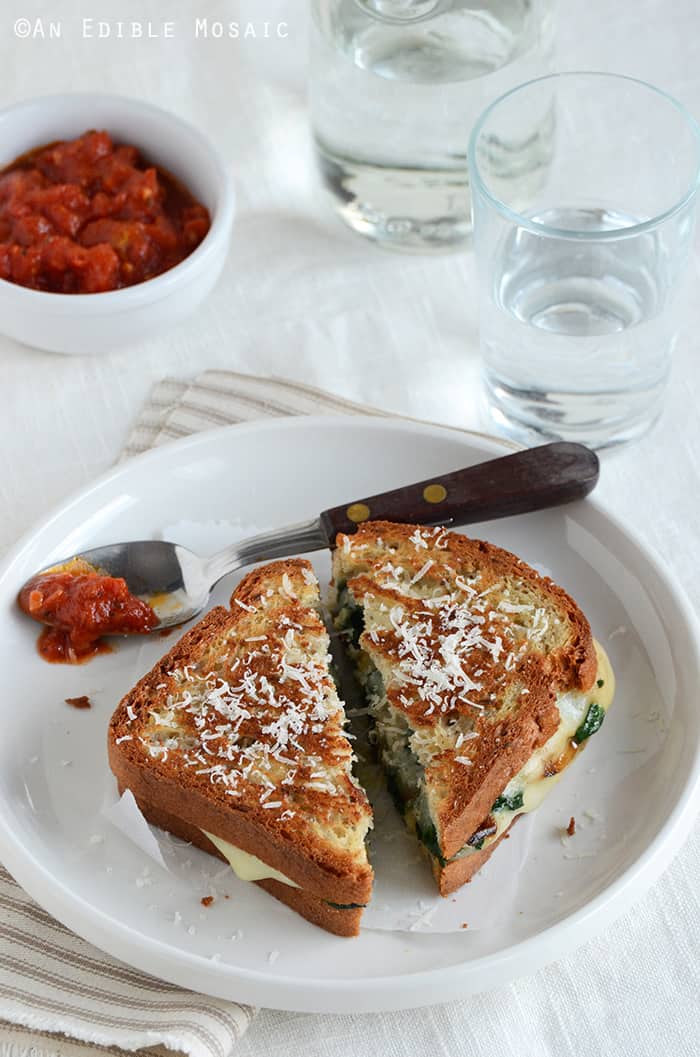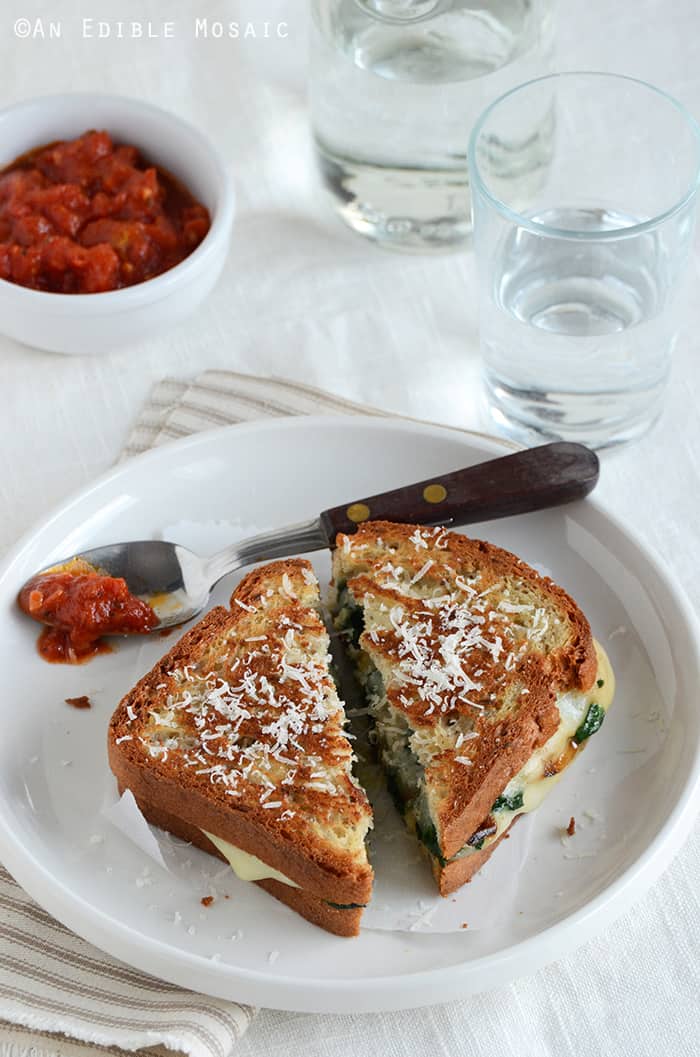 With all the amazing looking grilled cheese recipes that have been floating around the internet recently you probably know that April is National Grilled Cheese month.
I had no idea that such a thing existed until the lovely Jo-Lynne (of Musings of a Housewife) asked me if I wanted to create a grilled cheese recipe in honor of the occasion. (Of course I said yes. :) )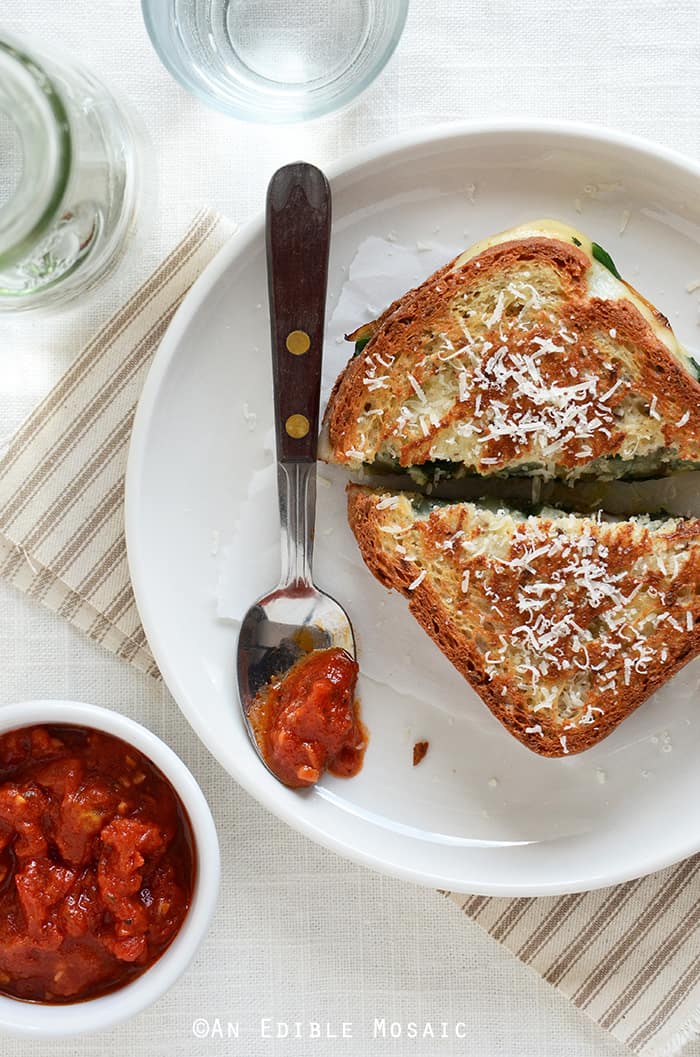 It was recommended that the sandwich include Udi's Gluten Free Bread and Horizon Organic Cheese. I received three loaves of Udi's bread to try: Millet Chia, Omega Flax & Fiber, and White Sandwich. Even though I occasionally make gluten free baked goods (mostly muffins and cookies) this was my first time trying gluten free bread and I wasn't sure what to expect (when it comes to bread, I'm a croissant/baguette/country loaf-loving kind of girl, you know?). But I admit I was impressed with all three loaves. The omega flax and fiber was my favorite; it had great flavor and a nice chewy texture. The millet chia was delicious too; not quite as dense as the omega flax and fiber, but still hearty. The white sandwich was completely different from the two other loaves (this one was incredibly light and airy), but I really enjoyed it too; it was fantastic toasted and spread with a little butter and jam. (P.S.  I also received two coupons for Horizon Organic products -- their cheese was delicious also!)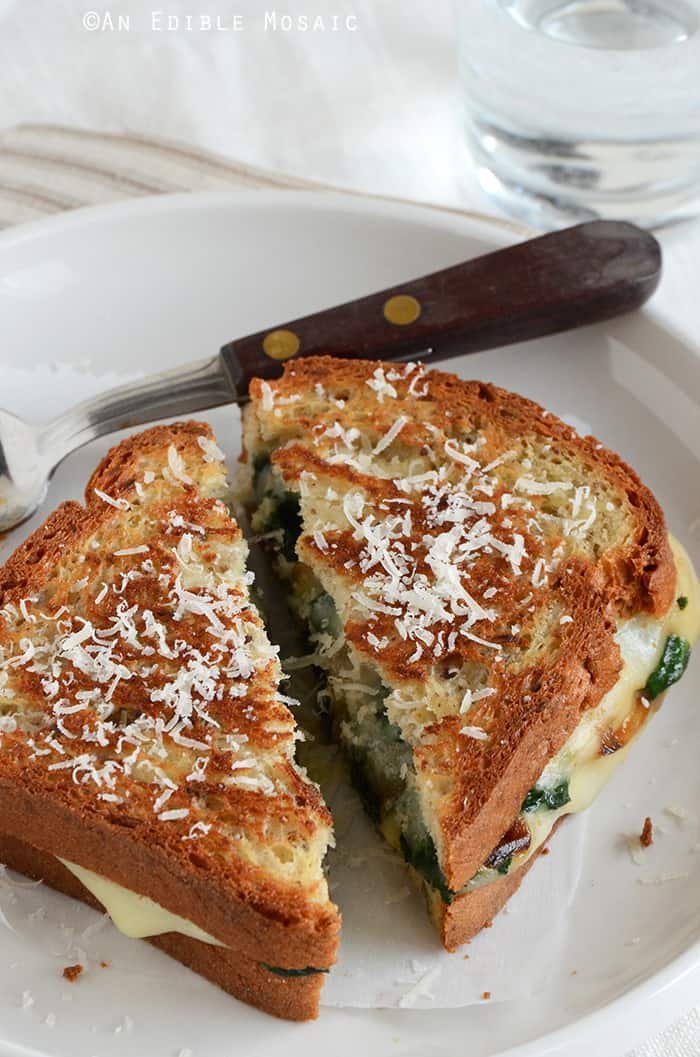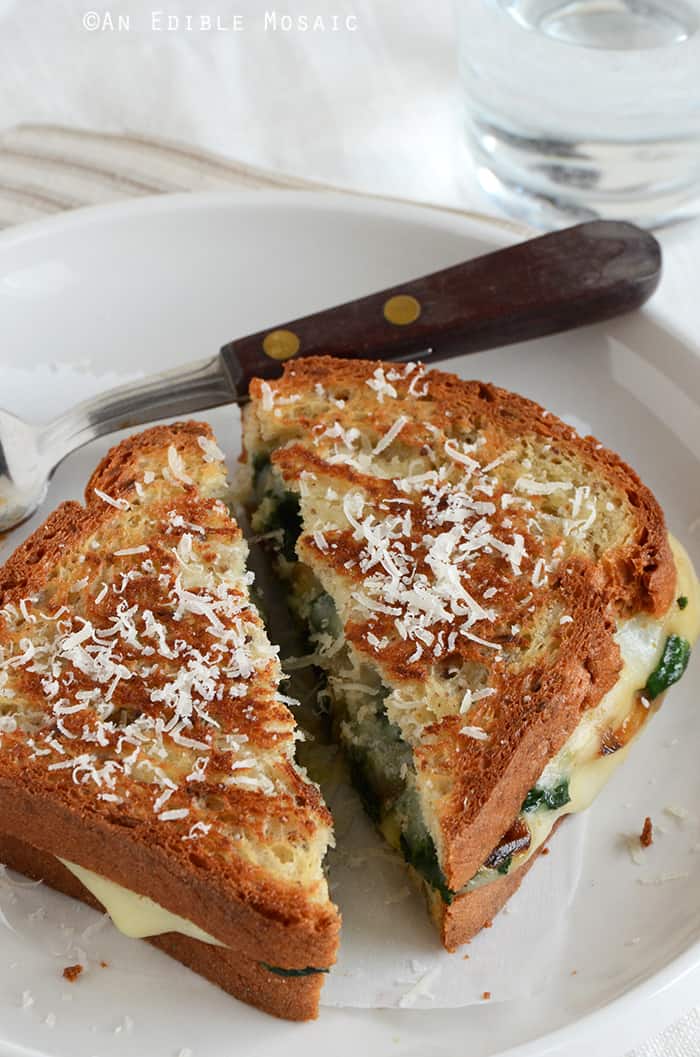 So back to grilled cheese. How did my grilled cheese come to be?, you ask.
I knew I wanted to use the omega flax and fiber bread (since it's dense and chewy and I wanted something hearty for my grilled cheese). I was craving a spinach calzone something fierce and I thought why not make it into a grilled cheese?
It rocked my world. I'll be making it again…and again. (Especially when a calzone craving strikes.) :)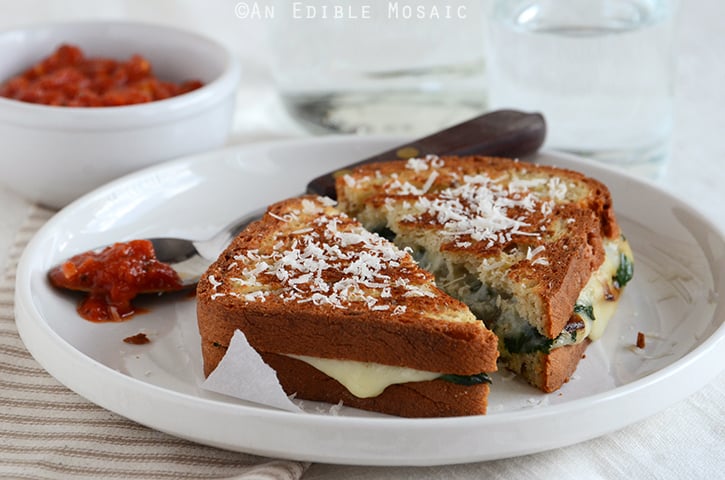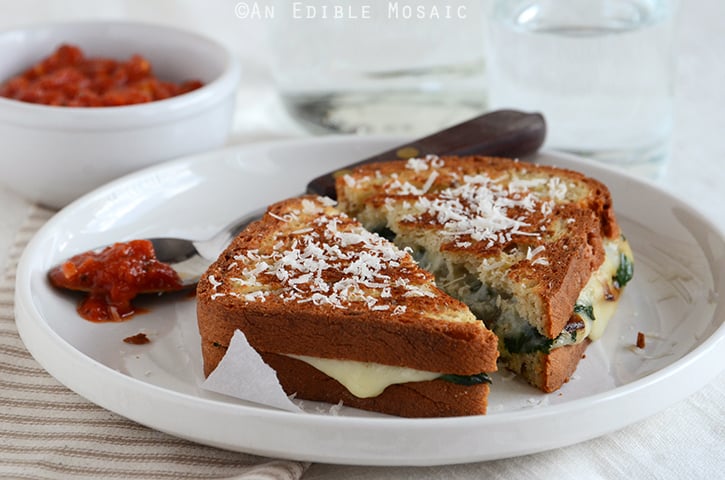 Spinach-Mozzarella Grilled Cheese
Prep time:
Cook time:
Total time:
Ingredients
1½ tablespoons olive oil
1 small onion, thinly sliced
1 clove garlic, minced
8 oz fresh baby spinach
⅛ teaspoon salt
⅛ teaspoon black pepper
8 teaspoons butter
8 slices bread (I used Udi's Gluten Free Omega Flax & Fiber Bread)
1 cup shredded mozzarella cheese (I used Horizon Organic Shredded Mozzarella Cheese)
4 teaspoons freshly grated Parmesan cheese, for garnish
Chunky Marinara Sauce, store-bought or homemade (I used my recipe for Chunky Pizza Sauce that's in my Pizza Burgers post)
Instructions
Heat the oil in a medium skillet over medium-low heat; add the onion and cook a few minutes until softened (you can let it caramelize a little if you want), stirring occasionally. Add the garlic, spinach, salt, pepper, and a splash of water and cook until the spinach is wilted and the water is evaporated, stirring constantly so the garlic doesn't burn.
Spread 1 teaspoon butter on 1 side of each slice of bread. Arrange 4 slices of bread (butter side down) on a cutting board and sprinkle 2 tablespoons of shredded mozzarella on top of each. Divide the spinach mixture between the four sandwiches, spreading it on top of the mozzarella, and then sprinkle 2 tablespoons more mozzarella on top of the spinach. Place the remaining slices of bread on each (butter side up).
Grill the sandwiches in a large frying pan (or on a griddle) over low heat until golden on both sides. Sprinkle 1 teaspoon of grated Parmesan cheese on top of each sandwich and serve warm, along with Chunky Marinara Sauce for dipping.
Disclaimer: I received the Udi's Gluten Free Bread and Horizon Organic Cheese used in this recipe for free; as always, opinions stated are my own.