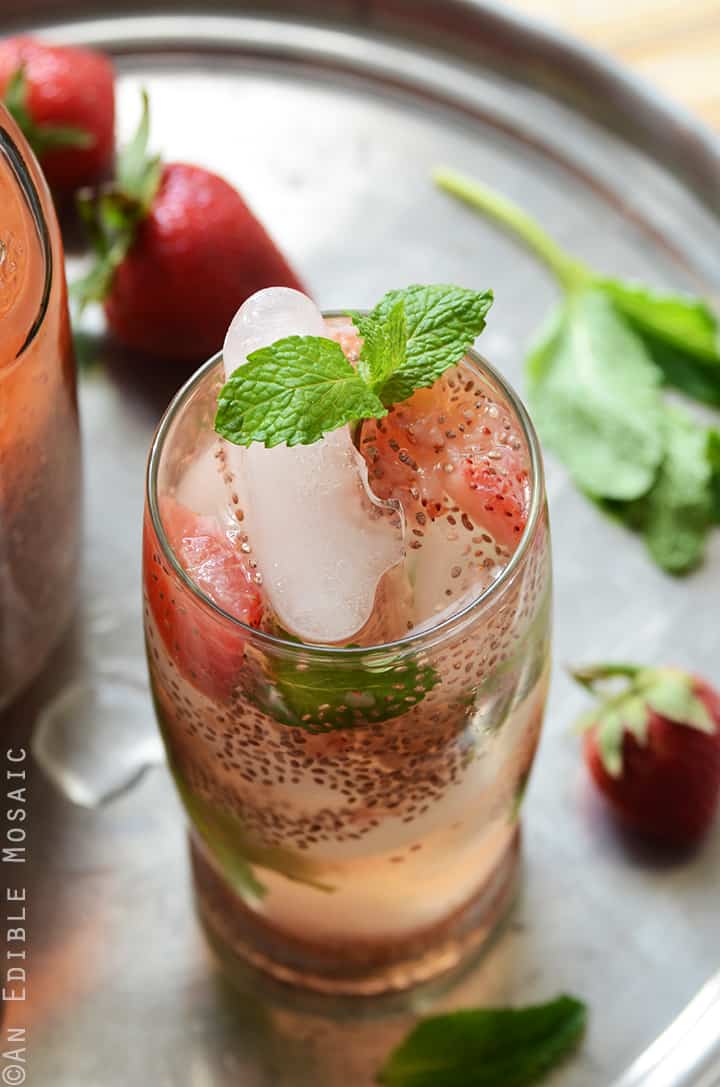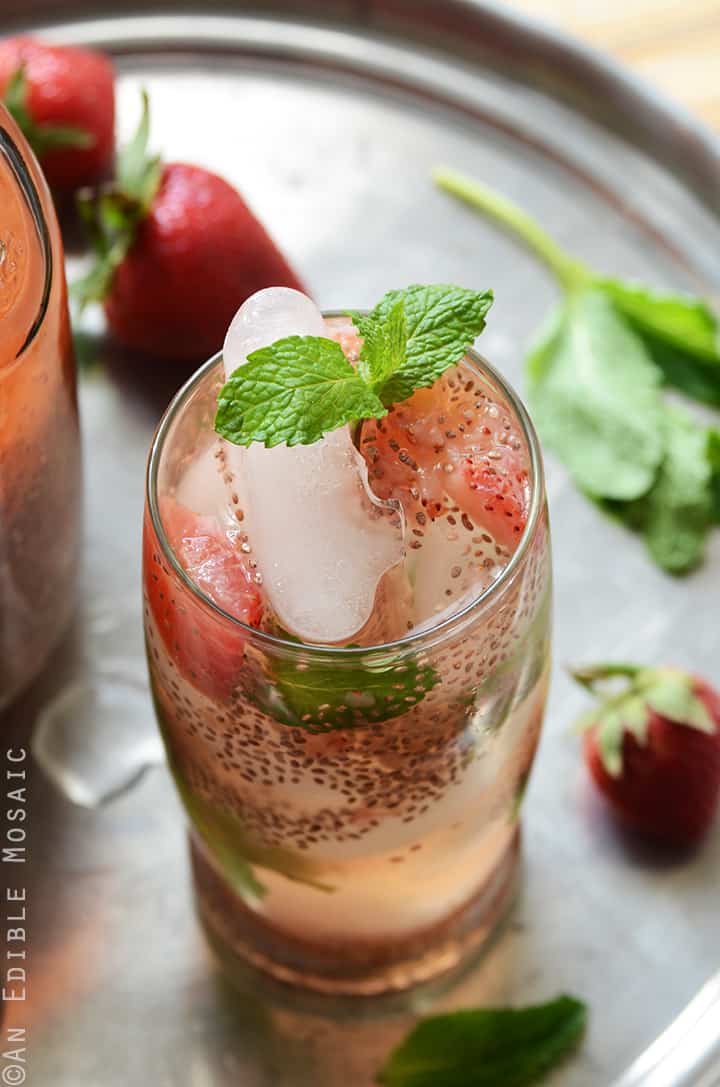 Say it's the morning of something. (It could be anything…say an event you're speaking at, or a lunch where you're meeting clients, or an interview with a potential employer…basically anything where you want to look halfway decent.)
You wake up like any other day and head to the bathroom. Sleep blurring your vision, you glance in the mirror and do a double take as you notice that the worst is upon you.
A huge shiny red zit right on the end of your nose, Rudolph-style. :/
We've all been there, right?
When that happens, I always (stupidly) try to retroactively fix the problem. I head to the kitchen and guzzle a cup of warm water with a hefty squeeze of fresh lemon (no sweetener!) for a quick system flush.
The problem is, that thing in the middle of my face is still smack dab in the middle of my face. Why not take a more proactive approach?
I've started taking more precautionary measures lately. I've had a few digestive issues – nothing serious, but even when something is a little off with your tummy it can really impact how you feel overall – so I added chia seeds as a regular part of my daily eating. I've noticed everything seems to just work better…and I am truly sorry if this is TMI, but most people I know share these same issues at least sometimes so I think we're all in this together. (Full Disclosure: I am NOT a doctor, so don't take anything here as medical advice!)
Along with chia seeds, green tea and fresh berries are also things I try to incorporate into my eating when possible (hello, antioxidants!), so this elixir is basically just deliciously thirst-quenching refreshment that happens to come with a few nutritional benefits.
And it might look a bit weird to some, but I think it's a pretty drink. Why not hydrate in style, right?
Strawberry Chia Seed Iced Green Tea
Ingredients
7 cups (1.66 L) cold water
7 green tea bags
½ cup mashed strawberries
½ cup sliced strawberries
¼ cup chia seeds
Fresh mint leaves, for serving (optional)
Ice cubes, for serving
Instructions
Stir together all ingredients except the mint and ice in a large pitcher and refrigerate 12 to 24 hours.
Remove the tea bags. Stir well and serve over ice, garnished with mint if desired.
Store in the fridge up to 2 days.
Notes
Sweetener: I like my iced tea unsweetened, but if you prefer you can sweeten this with honey or simple syrup.