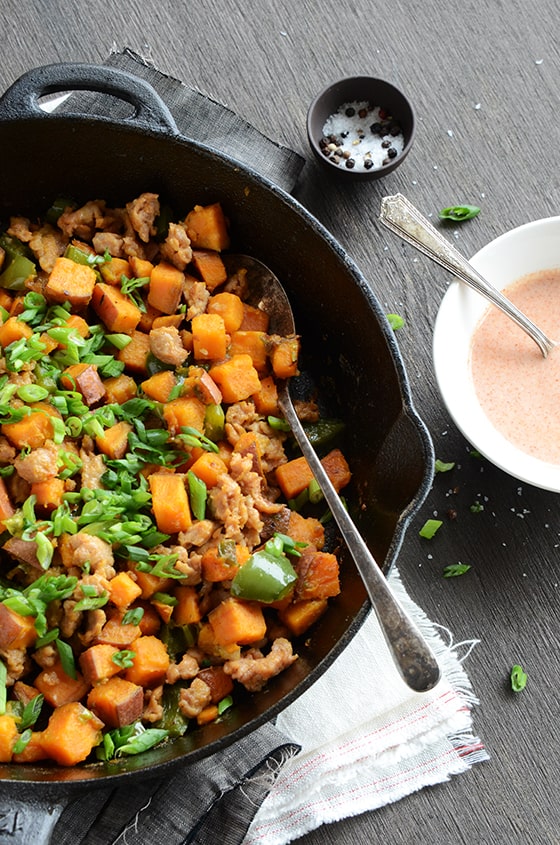 It's funny how one word can conjure up 100 different memories. The word "hash" for me triggers childhood memories of a mess of potato, onion, garlic, and meat. The smell of paprika lingering in the air, the sight of fried eggs with bright yellow yolks adorning the top of what would otherwise be a very bland-colored hash. The sounds of birds chirping outside and the rustle of leaves as the wind blew by.
We'd be out in the country because for some strange reason, hash was only something we ate when camping, never gracing our kitchen or finding its way to our dining table at home.
Which was unfortunate, really, because despite how it looked, hash was always a tasty meal.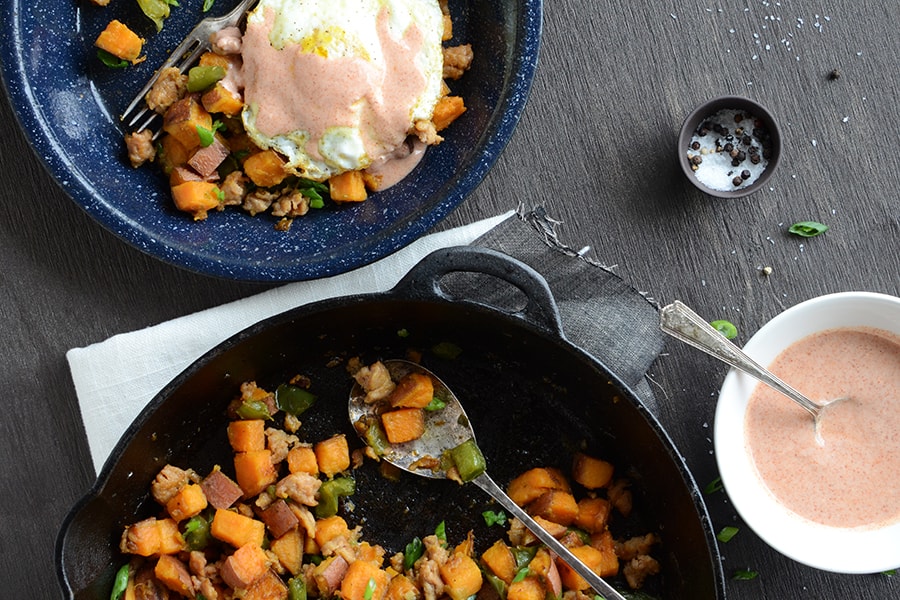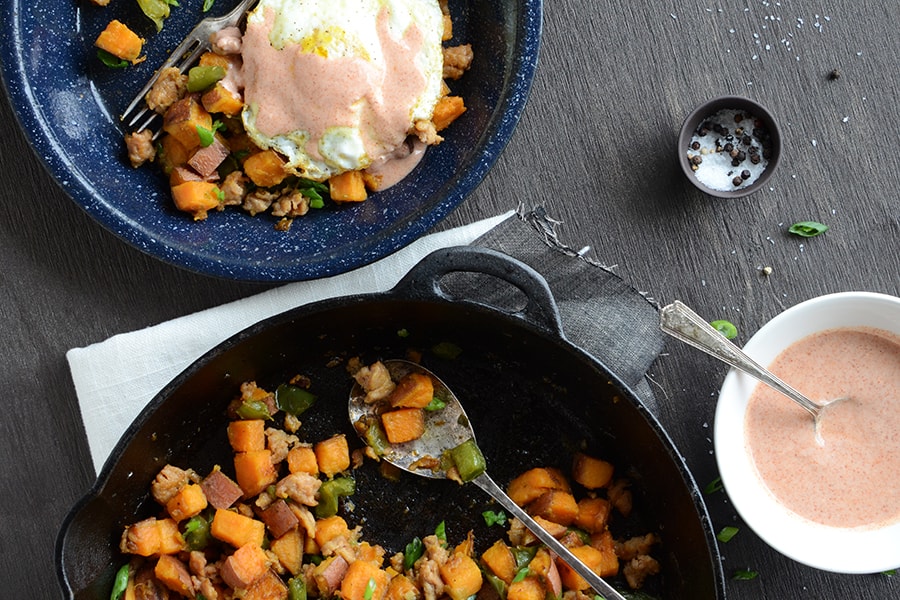 This vibrant hash is much prettier than the hash I remember from my youth, and I think it's also quite a bit tastier. It's healthier too; regular potato is replaced with sweet potato (or yam, if you prefer), green pepper ups the veggie content, and a lovely tangy paprika-yogurt sauce is spooned on top. I was more excited about these leftovers than I've been about leftovers in a long time; all I can say is that hash is back with a vengeance in my kitchen. And I can't wait to make it again.
Head over to my guest post on the Tasty Kitchen Blog to check out the full recipe for Sweet Potato Hash with Paprika Yogurt Sauce along with step-by-step photos!