This smooth and creamy Brown Sugar Sweet Potato Pumpkin Soup Recipe is the perfect combination of sweet and savory flavors with rich, velvety texture.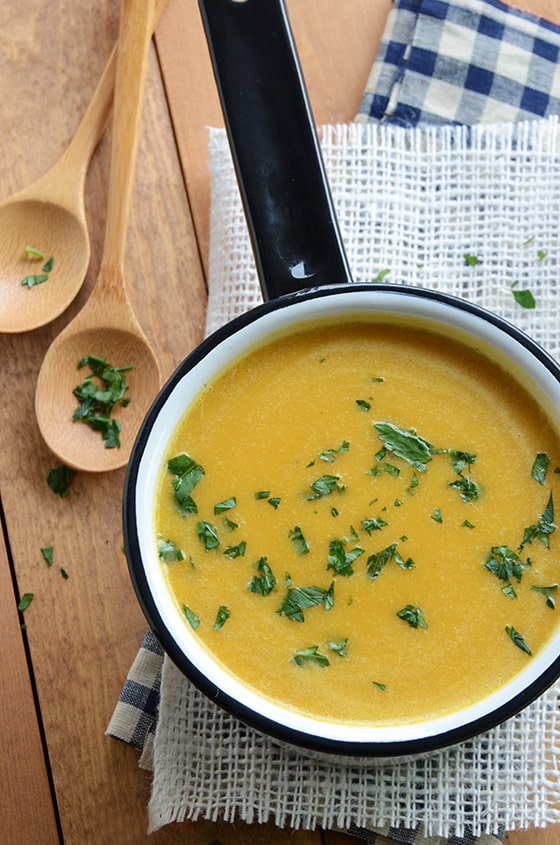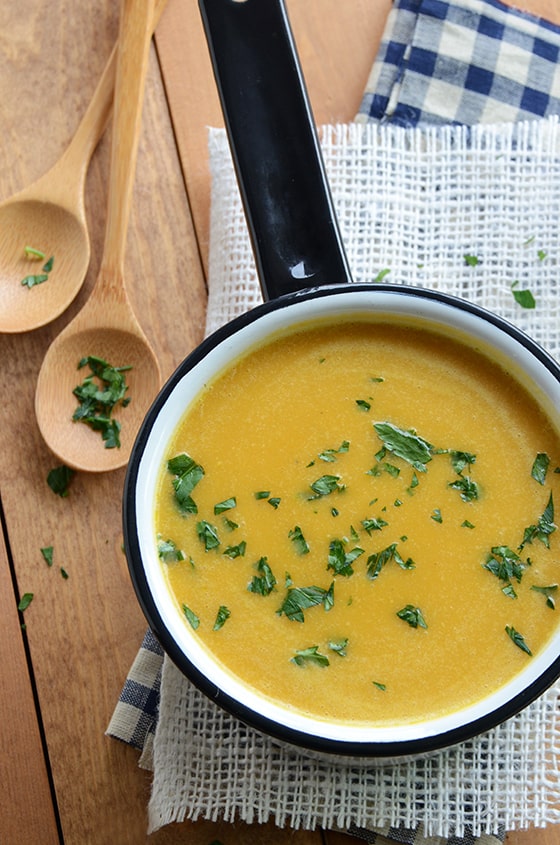 Among the many reasons I adore Wegmans is their soup bar. Their store-bought soups actually taste homemade.
Shrimp Bisque, Spicy Tomato with Orzo, Broccoli Cheddar, and Italian Wedding (which is made with beef meatballs instead of pork!), to name a few.
And the queen of all delicious soups, their Brown Sugar Pumpkin Bisque.…