I wanted to share my favorite recipe for BBQ sauce in time for Labor Day grilling this weekend. I know there are a few decent varieties of BBQ sauce available in the grocery store, but once you make it yourself you may never want store-bought again. Which is ok because from start to finish, it's less than 30 minutes until you are (or the grillmaster in your house is) in BBQ sauce heaven.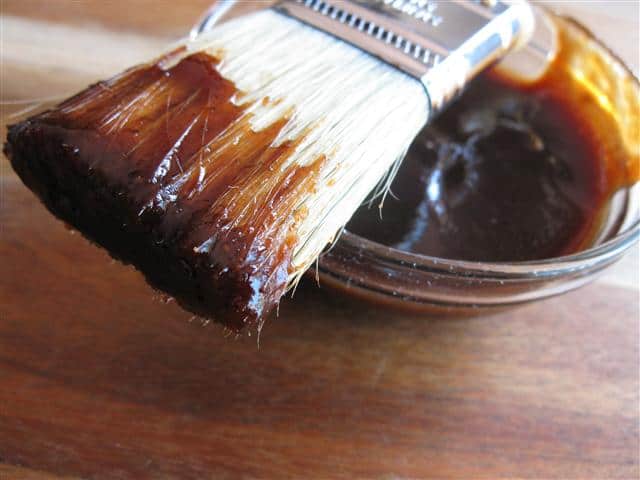 BBQ Sauce
(Yield: About 1 c)
1 c pomegranate juice (such as POM Wonderful)
½ c apple cider vinegar
⅓ c lemon juice
3 oz tomato paste
⅓ c plus 1 TB brown sugar, lightly packed
1 clove garlic, peeled and cracked
1-inch piece ginger
1 bay leaf
1 teaspoon mustard powder
1 teaspoon ground cumin
½ teaspoon crushed red pepper flakes (more or less to taste)
½ teaspoon salt
¼ teaspoon black pepper
Combine all ingredients in a medium saucepan and bring to a boil. Turn the heat down to low and simmer (uncovered) until thickened and reduced by half (about 25 minutes). Strain the sauce through a fine mesh sieve; store in the fridge.