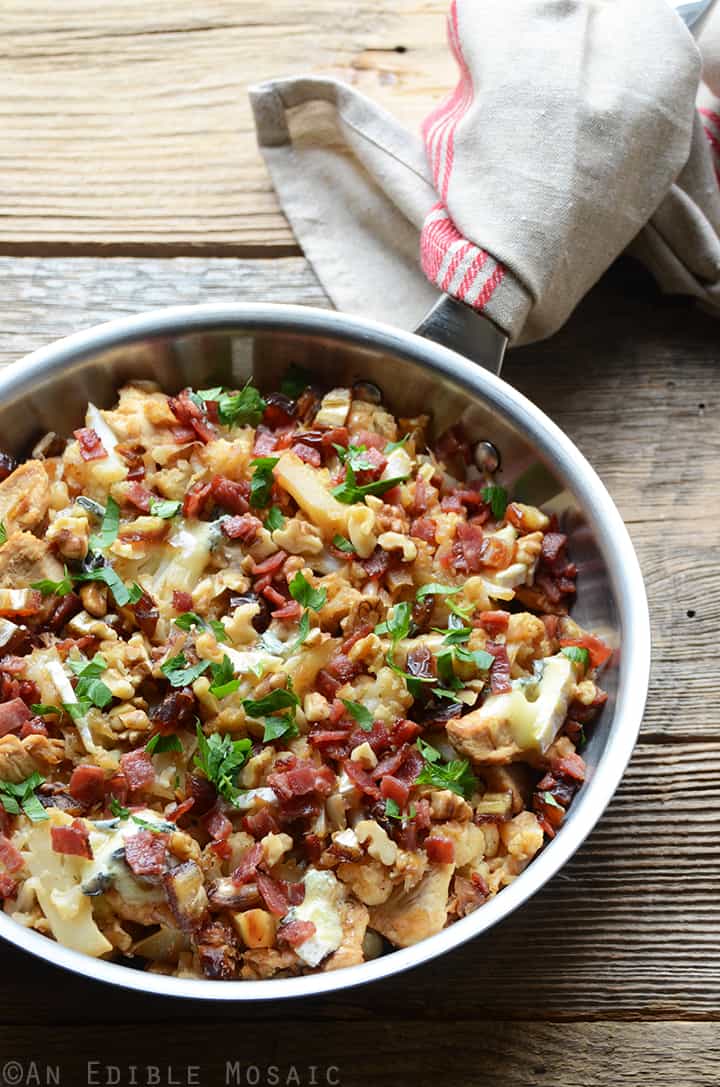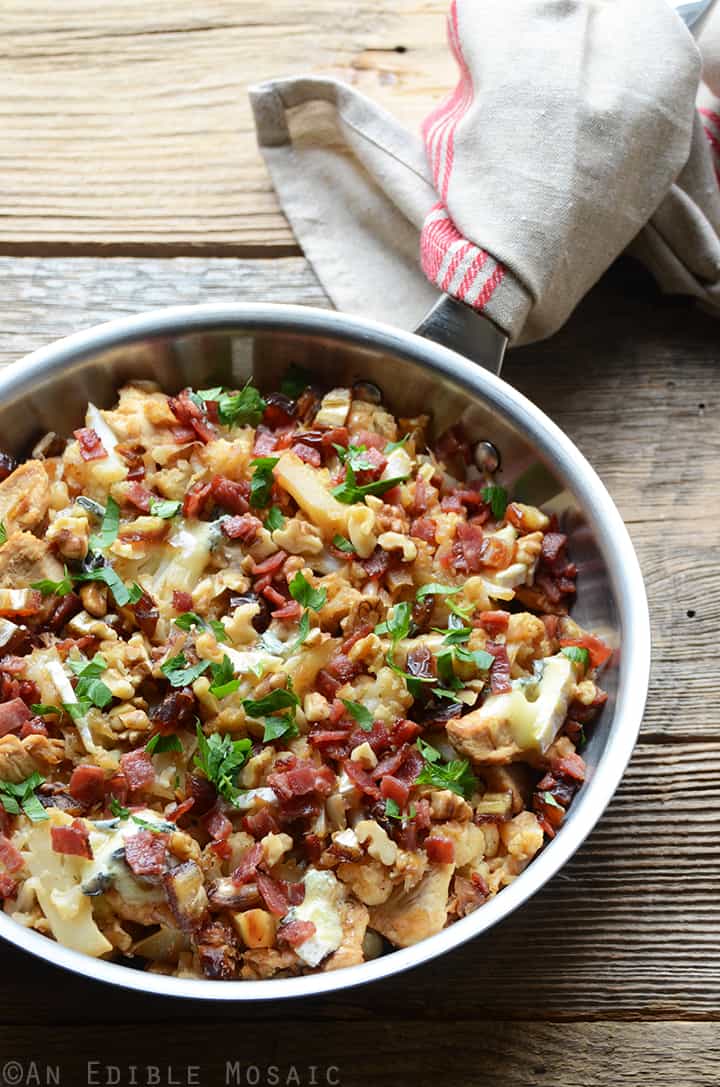 I go through phases when I just don't feel like cooking. At all.
Sometimes, if I'm really burned out, the better part of a week will go by before I feel inspired to cook. That's when Mike gets to do one of his favorite things: live off the food from the Pakistani restaurant a block from where we live. It's a windfall for him and a win for me too since I get a much-needed break and time to recharge.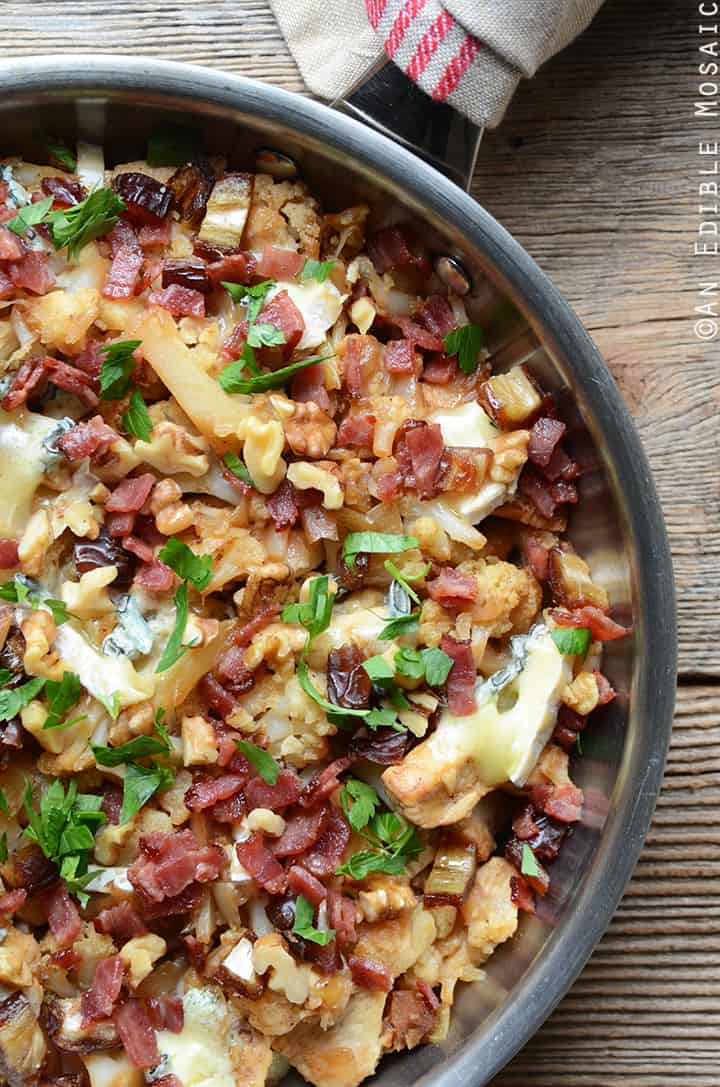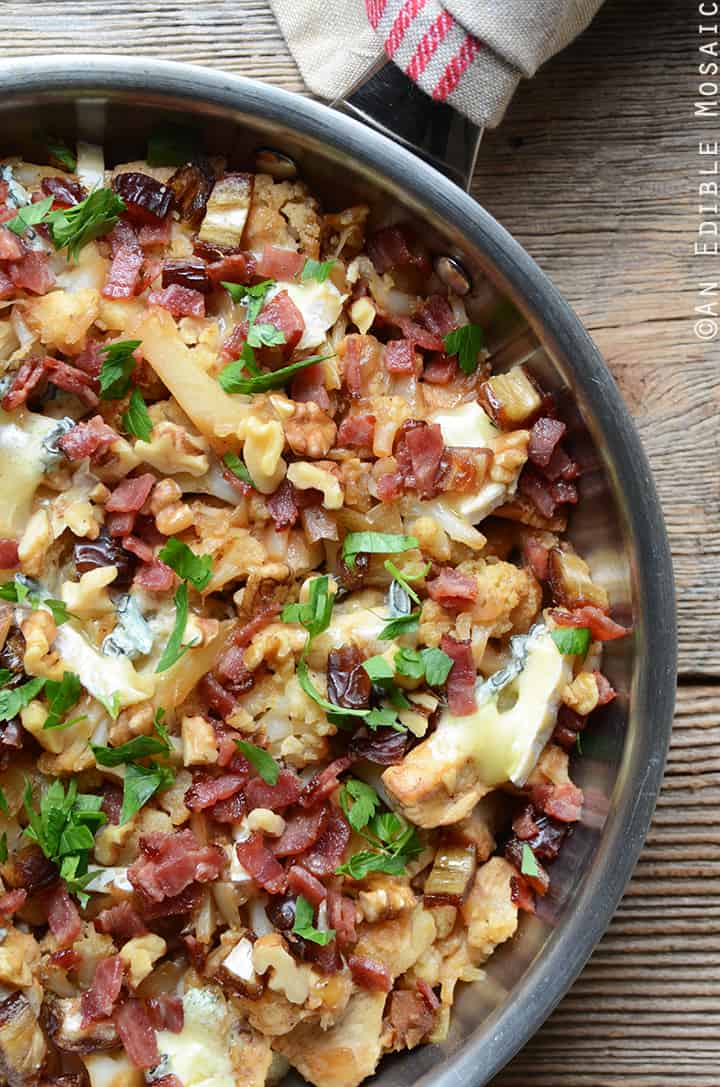 And I have to admit, it's not just Mike who loves it; I'd eat Pakistani every night too if I could. The only downside of living off the nectar of the gods is that it can get pretty pricey. We all know the cheapest (and generally, the healthiest) way to eat is to cook at home, right?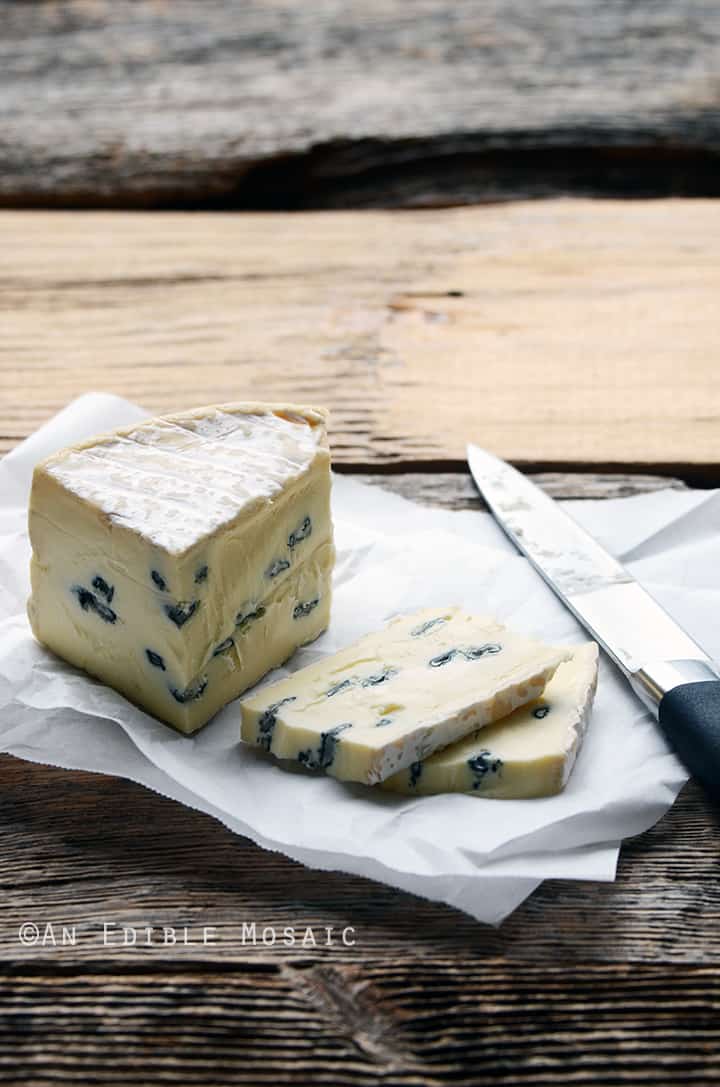 In order to snap myself out of a cooking rut, I like to make sure I stock my fridge with healthy perishable things over the weekend. Because if there's a head of cauli still in my fridge by Thursday that was purchased last Sunday, you better believe I'm going to cook it before it goes bad instead of ordering out. Also, I like to keep my freezer stocked with lean proteins (like fish fillets and boneless, skinless chicken breasts) divided into meal-sized portions, so I don't have to make a trip to the store before I can make dinner.
Another trick to getting out of a cooking rut is to play with new flavors or flavor combos. Blue cheese, bacon, and walnuts aren't particularly interesting on their own, but pair them up with a skillet chicken dinner and suddenly it's a meal I can get excited about. It's a great balance of flavors…actually, it's more than balance; it's more like a party in your mouth, but a party where no one guest tries to steal the show.
This dish is primal, but not paleo because of the use of cheese. You can omit it to keep this meal paleo, but I love the pop of flavor blue cheese adds here.
I wanted to mention, I know this makes a strange amount; it's basically a 2-person skillet if both people are hungry. Otherwise, you'll probably have a bit leftover for a 1-person lunch the next day.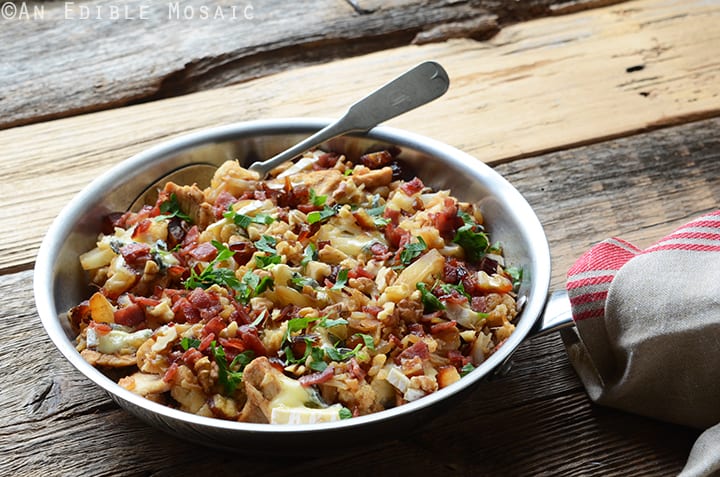 Blue Cheese, Chicken, and Cauliflower Skillet with Bacon, Walnut, and Date Topping
Prep time:
Cook time:
Total time:
Ingredients
2 tablespoons olive oil
2 slices turkey bacon, chopped small
¾ lb (340 g) boneless, skinless chicken breast, thinly sliced
1 medium head (about 1½ lbs/680 g) cauliflower, chopped into bite-sized pieces
1 medium onion, chopped
½ teaspoon salt
¼ teaspoon black pepper
2 oz (60 g) blue cheese, sliced or crumbled (I used a mild, smooth, and creamy sliceable cheese called Fromager d'Affinois)
2 tablespoons walnuts, chopped
2 Medjool dates, pitted and chopped (I used Natural Delights)
2 tablespoons chopped fresh parsley
Instructions
Heat the oil in a large, deep skillet over medium heat. Once hot, add the bacon and cook until crisp, about 2 to 3 minutes. Transfer the bacon to a small bowl with a slotted spoon.
Turn the heat up to medium-high and add the chicken to the same skillet; cook until the chicken starts to brown, about 2 to 3 minutes.
Add the cauliflower, onion, salt, and pepper to the skillet with the chicken. Cover the skillet and cook until the cauliflower is tender and the veggies start to caramelize, about 8 to 10 minutes, stirring occasionally. You can add a splash of water if necessary if the pan gets too dry and the veggies start to get too dark.
Dot the blue cheese on top and sprinkle on the bacon, walnuts, and dates. Cover the skillet until the cheese is melted (or run it briefly under the broiler).
Sprinkle the parsley on top and serve.