Crisp and spicy with tender meat inside, this Nashville Hot Chicken Sandwich recipe serves up delicious fried chicken with coleslaw and pickle chips on toasted brioche buns.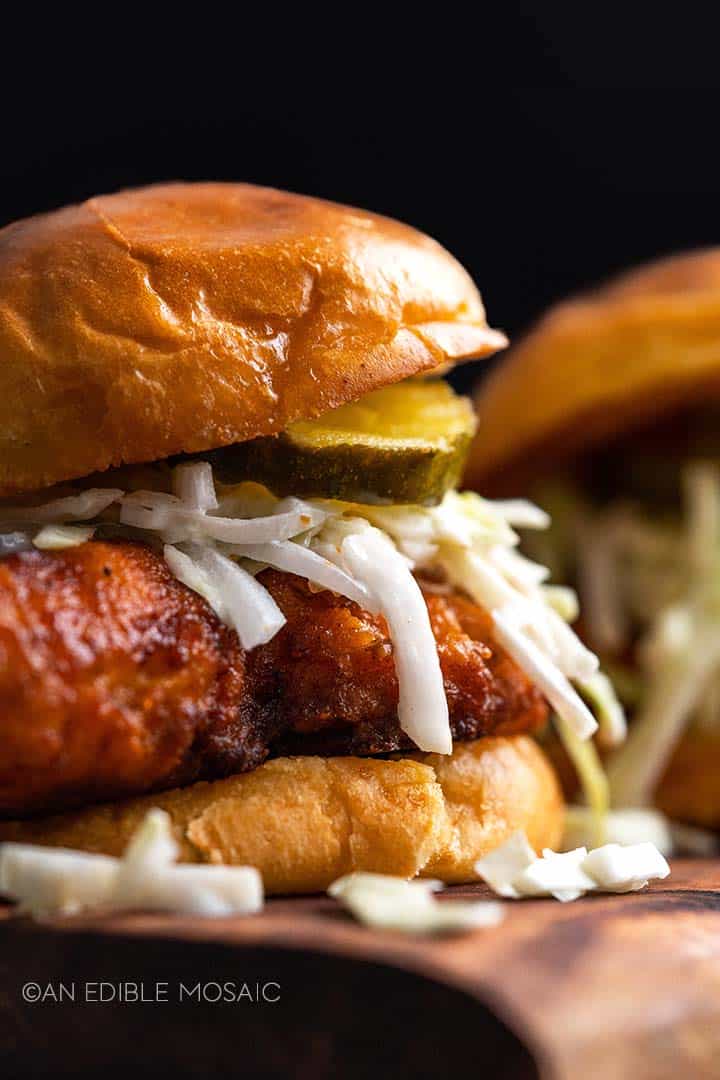 Prince's Hot Chicken Shack in Nashville is credited as the birthplace of Nashville Hot Chicken.
And this fiery chicken sandwich that hails from Tennessee has a spicy story to go along with it!
…