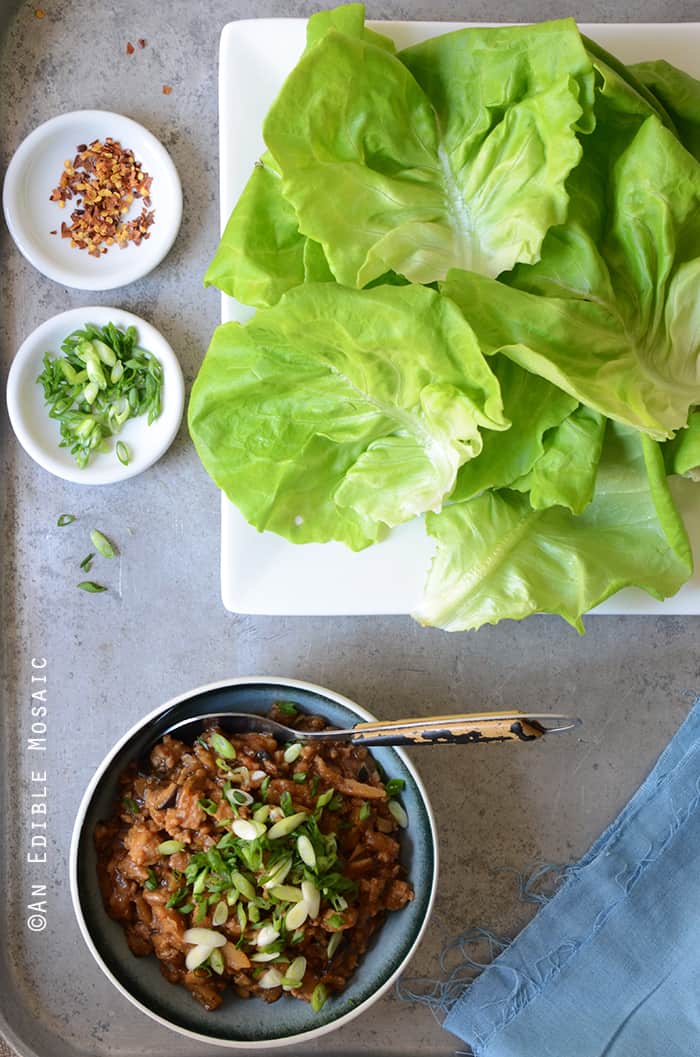 In general I'm not a big fan of chain restaurants, but there are a few places where I'll go for one dish in particular.
Like PF Chang's for their Chicken Lettuce Wraps.
It doesn't get much better than spicy/sweet chicken wrapped up in crunchy lettuce leaves; the flavor is a great balance, and the crunch factor is perfect. Plus, this dish comes together in 20 minutes, which is less time than it usually takes me to find a parking spot at the mall where PF Chang's is.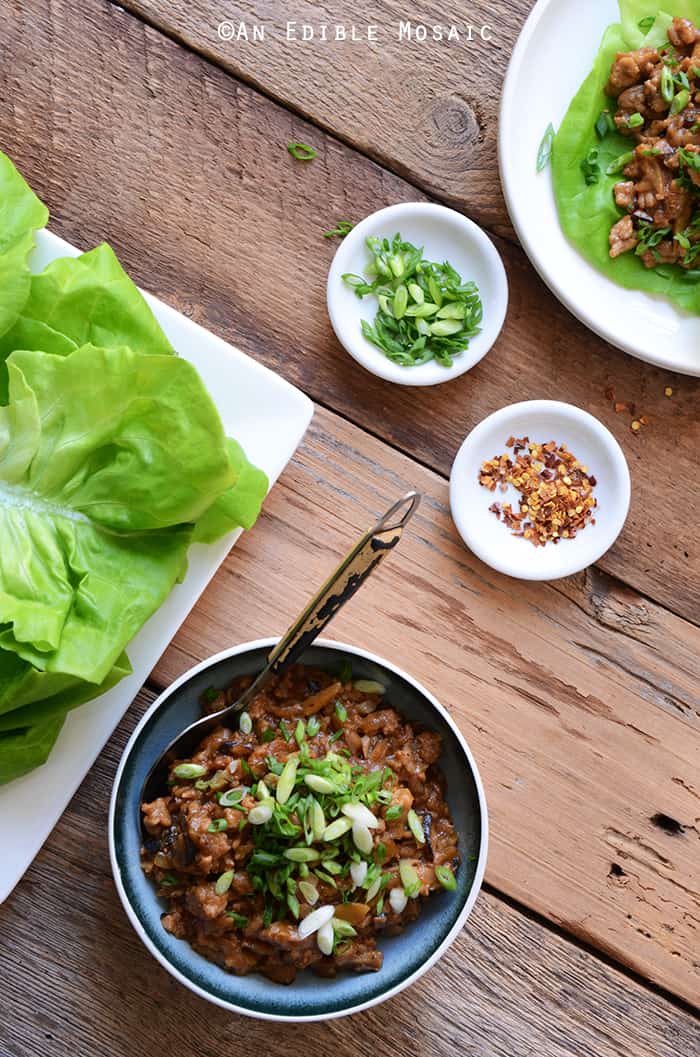 Another great thing about making a restaurant copycat recipe is that you can customize it to suit your tastes. Maybe you don't like it spicy…or maybe you like it fiery hot. Or maybe (if you're like me!) you like it on the saucy side (if so, just add another tablespoon or so of hoisin sauce). This is sure to be your favorite version of this dish because you can make it exactly how you like it.
Sorry PF Chang's, but the homemade version is so good I don't think I'll be back anytime soon. ;)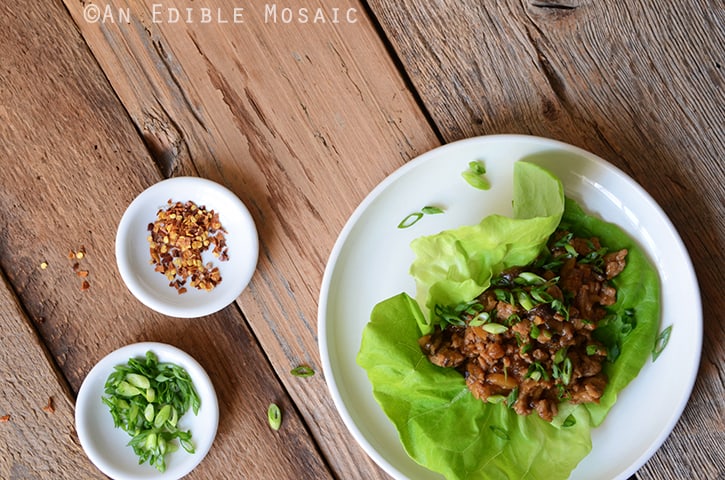 (This recipe was inspired by PF Chang's recipe for Ginger-Chicken Stir-Fry Romaine Wraps with Citrus Soy.)
PF Chang's Copycat Chicken Lettuce Wraps
Prep time:
Cook time:
Total time:
Ingredients
2 tablespoons light sesame oil
1 large onion, diced
3½ oz (100 g) shiitake mushrooms, chopped
1 lb (450 g) lean ground chicken
3 cloves garlic, crushed or grated on a microplane
1-inch piece fresh ginger, grated on a microplane
5 tablespoons hoisin sauce
2 tablespoons low-sodium soy sauce
2 tablespoons rice wine vinegar
1 tablespoon cornstarch dissolved in 2 tablespoons cold water
1 to 3 teaspoons chili garlic sauce, such as Sriracha (more or less to taste)
¼ teaspoon ground black pepper
1 (8 oz/226 g) can sliced water chestnuts, rinsed, drained, and coarsely chopped
4 scallions, green and white parts, thinly sliced
1 head Bibb, Romaine, or Iceberg lettuce (I used Bibb, which is also called butter lettuce)
Instructions
Add the oil to a large skillet over medium-high heat; once hot, add the onion and mushrooms and cook 2 minutes, stirring occasionally.
Add the chicken and garlic and cook until the chicken is fully cooked (until there isn't any pink), about 8 minutes, stirring occasionally.
Turn the heat down to medium and add the ginger, hoisin sauce, soy sauce, rice wine vinegar, cornstarch slurry, chili garlic sauce, black pepper, and water chestnuts; cook until the sauce is thickened, about 2 minutes, stirring frequently.
Transfer the chicken mixture to a serving dish and sprinkle the scallion on top. Serve along with lettuce leaves to wrap the chicken in.
Notes
Paleo Version:
Use my
Chinese-Inspired Plum Sauce
instead of hoisin sauce, coconut aminos instead of soy sauce, and arrowroot starch instead of cornstarch.