This past weekend I went camping at Allegany State Park, which the largest state park in New York. It was beautiful and we had a lot of fun (even though it rained on and off all day Sunday!). Here are some of the highlights...
On the way we passed through the cutest little town called Ellicottville, right in the middle of ski country.
The landscape was really breathtaking...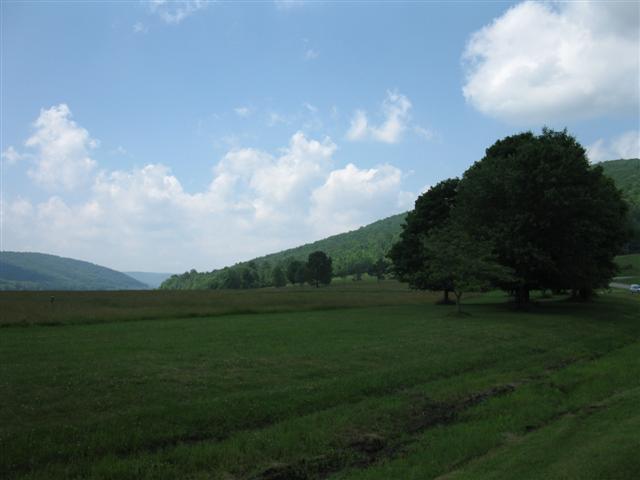 Some wildlife...
Some of the local flora...
The beach...
Some of our eats (we also made s'mores -- of course, what is camping without them? -- and mountain pies filled with fruit pie filling and sprinkled with powdered sugar)...
Right before we left a thick fog rolled in...then on the way home we drove through torrential downpours and a thunder storm (I wish I had gotten a picture of the lightening, it was really close!).
All in all, it was a great trip!