Dublin Coddle with Carrots and Greens is a lovely rustic stew that's perfect for warming up with on a chilly evening.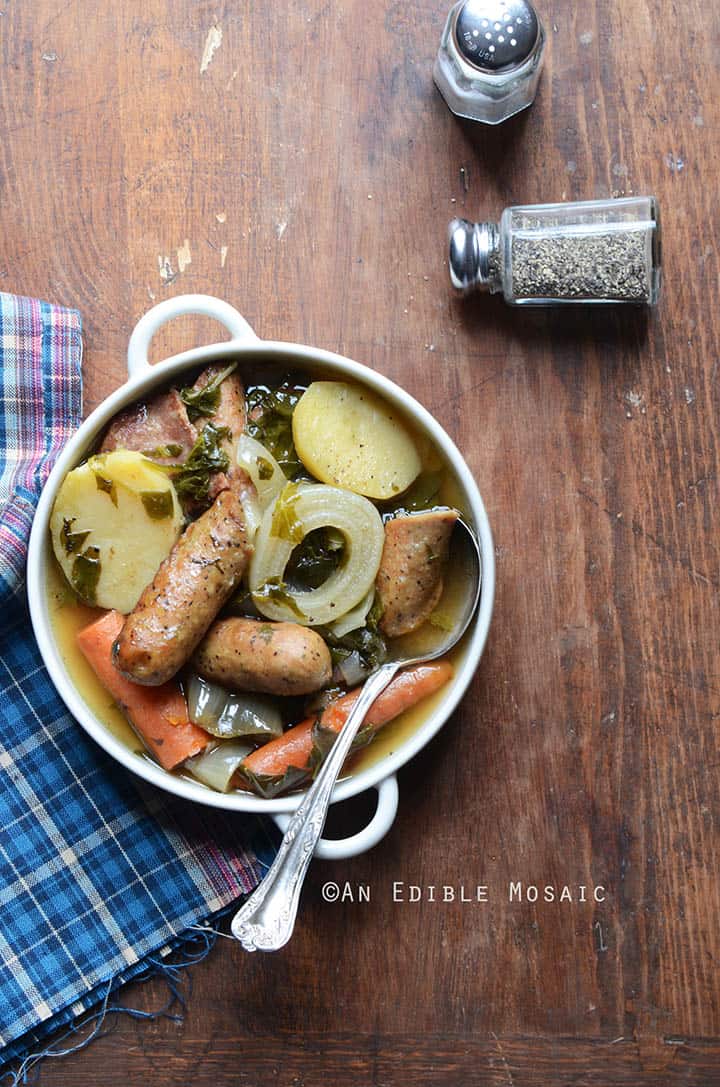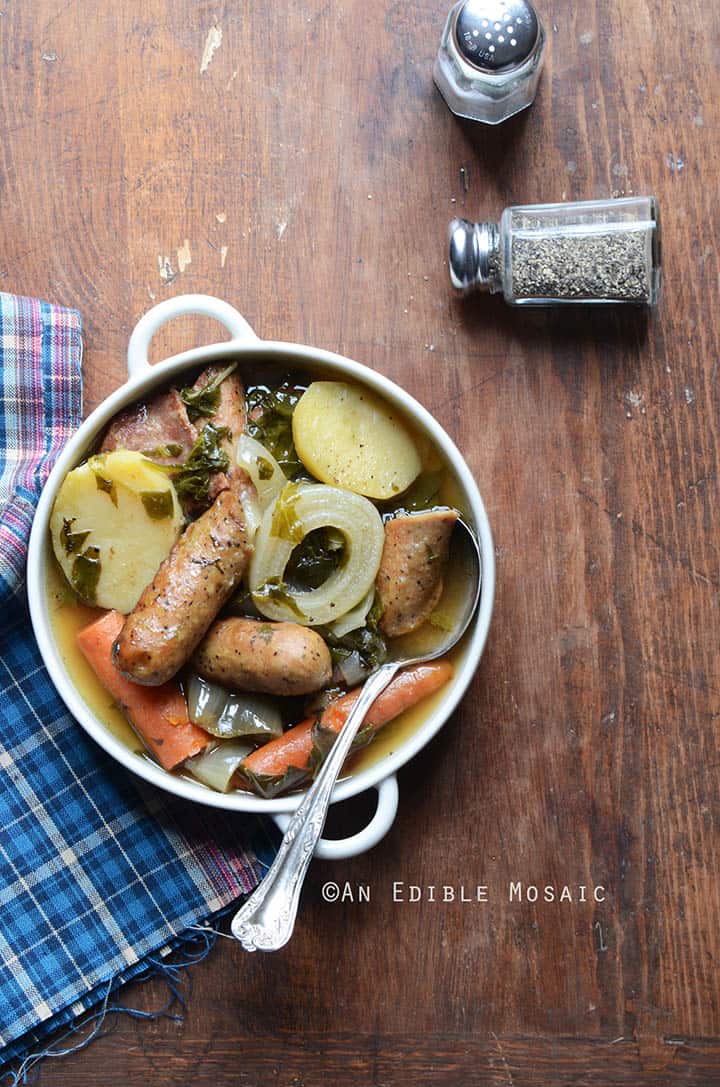 There are just some things in life that happen in their own time. Everything that grows, whether it's a plant, animal, or person, has a season. Some things just can't be rushed.
Like slow food. Food that celebrates what's available in season, is cooked simply, and is redolent with love. Of course it is bodily nourishment at its finest, but slow food transcends food, incorporating timeless traditions as well. And as my sweet friend Amanda from Heartbeet Kitchen noted, is full of soul.
Take a Dublin Coddle, for example. It's a classic Irish dish reputed to be a few hundred years old. I've heard that it came about as a way to use up leftover scraps of veggies and meats. The name comes from the verb "coddle" and you may have heard it in reference to Coddled Eggs, which are cooked in the oven.
My Dublin Coddle cooks low and slow in a 300F oven for at least three hours. While I haven't tried this recipe in a slow-cooker, I think it would fare quite well; this slow-cooker version from Cooking in Bliss looks quite tasty.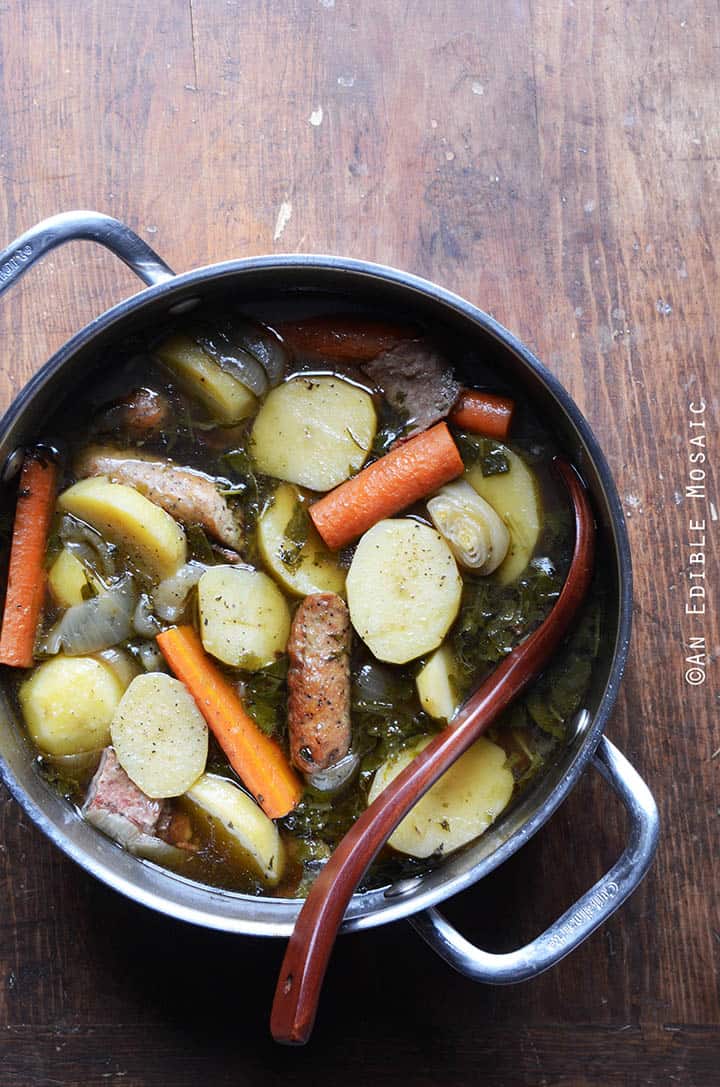 My version boasts a few more vegetables than what is traditional; I add carrots and greens to bump up both flavor and nutrition. At the end of the cooking process, the broth in this stew is like liquid gold with unparalleled depth of flavor, which I attribute at least partly to the addition of extra veggies. Of course homemade Irish Brown Soda Bread served alongside this stew is the best way to soak up that nutritious broth.
This is a lovely dish to serve for a family supper on Sunday, or on St. Paddy's Day. And like most soups and stews, leftovers are even better.
Get the full recipe for my Dublin Coddle with Carrots and Greens on Earthbound Farm!
Disclosure: I received the Earthbound Farm product that I used in this recipe for free, and I also received compensation for this post. I am happy for the opportunity to share brands that I believe in with my readers, and I hope you enjoy my recipe. As always, opinions stated are my own.