Indulge in an Easy Cherry Chocolate Yogurt Bowl for dessert tonight.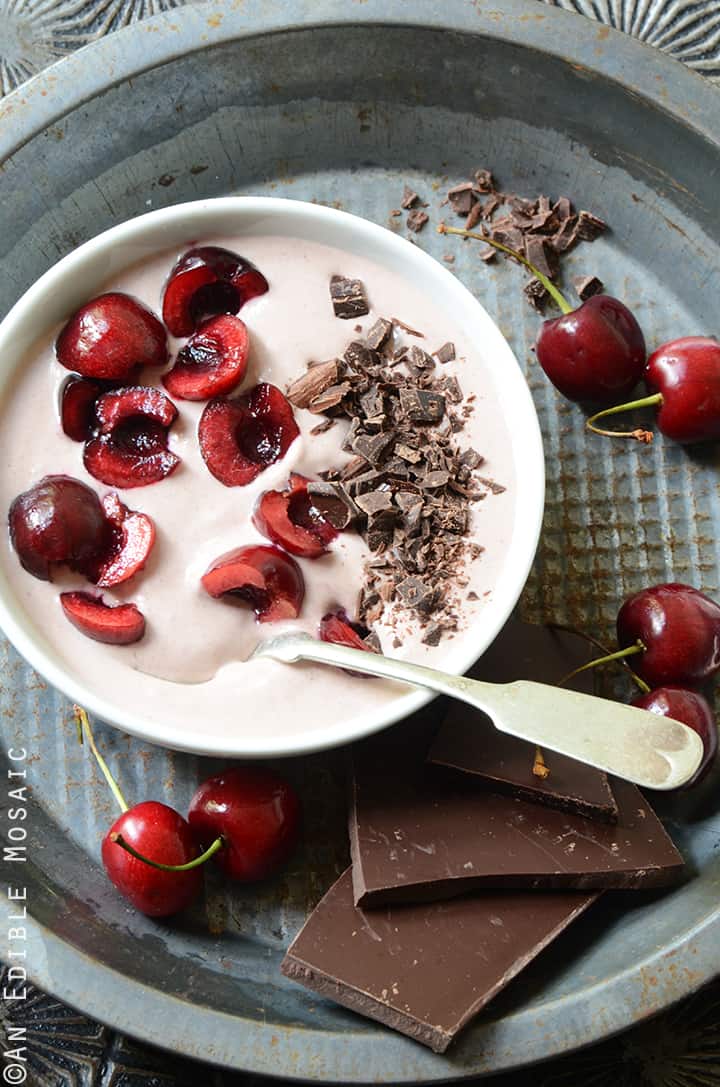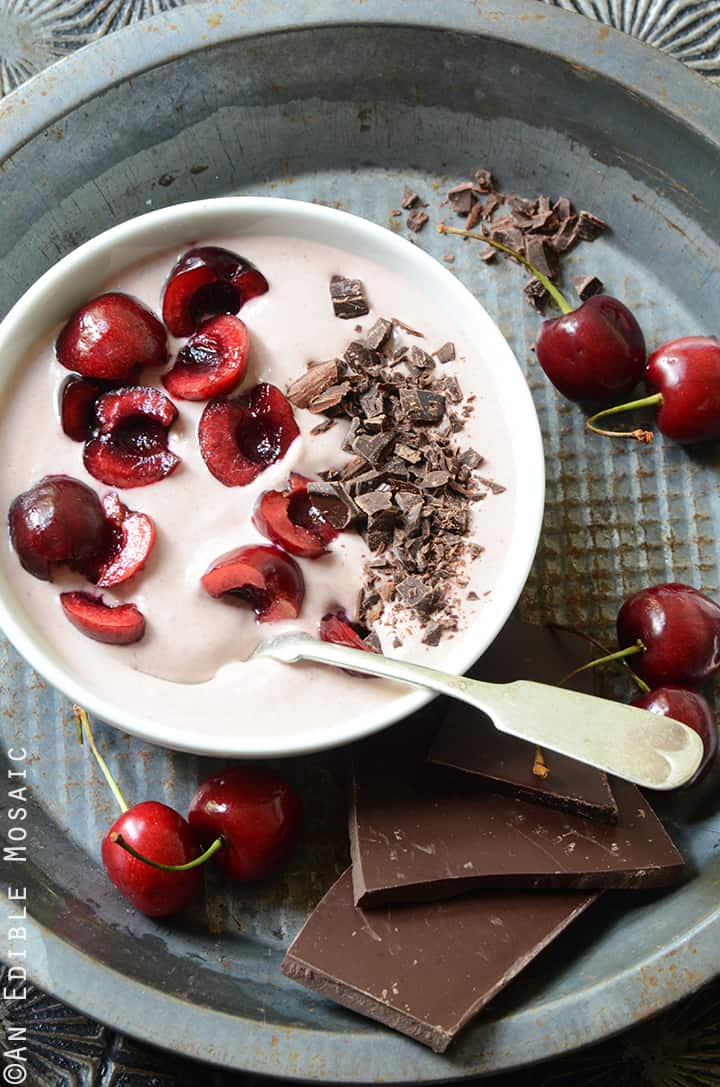 When I write a blog post, I pretend that no one I know is reading because sharing snippets of my life is just easier that way. I'm usually very reserved until I get to know someone, but oddly, I find it less intimidating to write for strangers than for people who know me.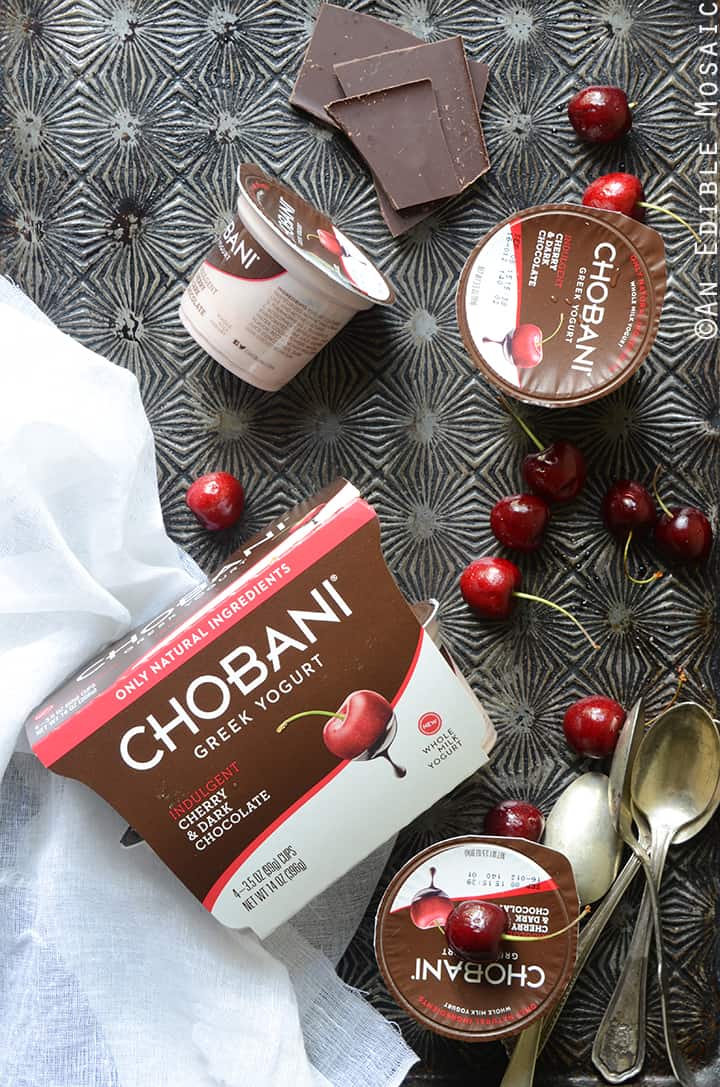 (But if you're friends/family and you regularly read my blog, thank you! That means the world to me, so please don't stop; I'm just going to pretend I don't know, lol.)
I'm going to let you in on one of my dirty little secrets (the sort of thing that it's easier to confess to a stranger!). I'm the type of person who doesn't crave sugar all day long…until after dinner when my sweet tooth comes out in full force. Sound familiar?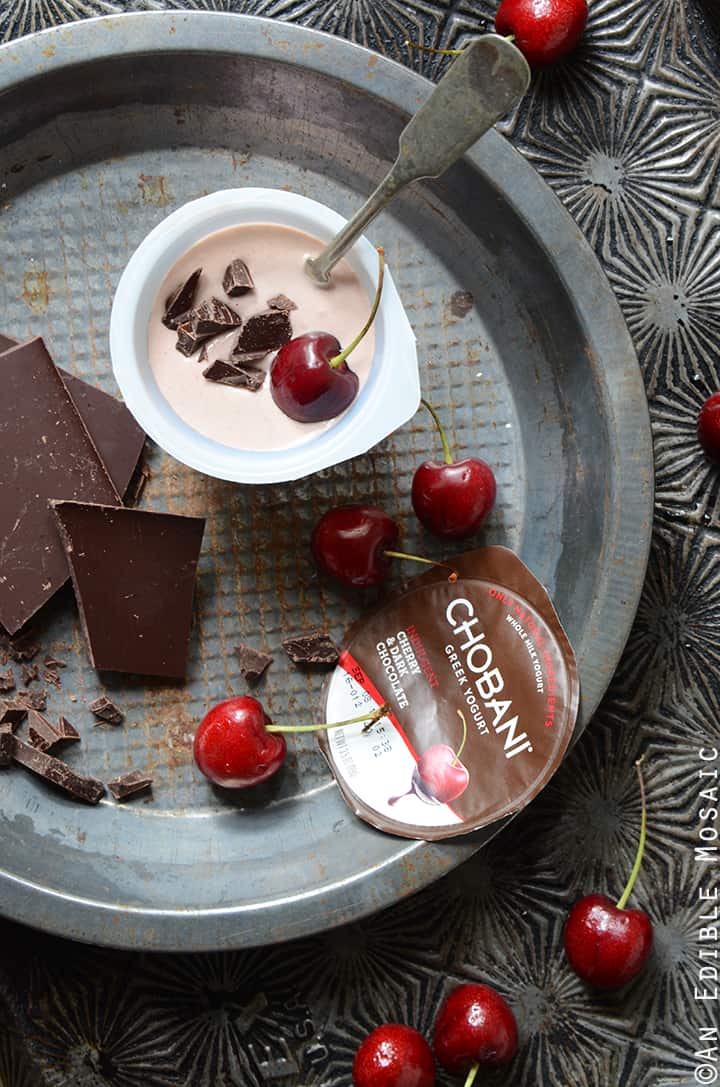 And when I say sweet tooth, what I really mean is a serious dark chocolate craving.
You know how it goes at the end of the day. All you want to do is unwind with a bath or a good book and maybe something a little indulgent. Chobani has you covered with this little gem of a treat; it doesn't get much better than smooth and creamy yogurt with cherries and chocolate. That's the sort of dessert I can get on board with on a daily basis (try it for yourself and see what I mean!).
Made with only natural ingredients, Chobani Indulgent™ includes the richest dark chocolate and creamiest yogurt, the new flavor Cherry Dark Chocolate is so decadent and silky, you'll remember to save room for dessert.
Easy Cherry Chocolate Yogurt Bowl
Cherry and dark chocolate combine with silky smooth Chobani Indulgent™ Greek Yogurt for the perfect decadent night cap.
Ingredients
1 (3.5 oz/99 g) cup Chobani Indulgent™ Cherry & Dark Chocolate flavor
½ cup fresh sweet red cherries, rinsed, pitted, and halved
1 tablespoon good-quality dark chocolate, chopped
Instructions
Top the yogurt with the cherries and dark chocolate; enjoy.
I was selected for this opportunity as a member of Clever Girls and the content and opinions expressed here are all my own.