This French Onion Soup Cheese Ball makes a great party appetizer!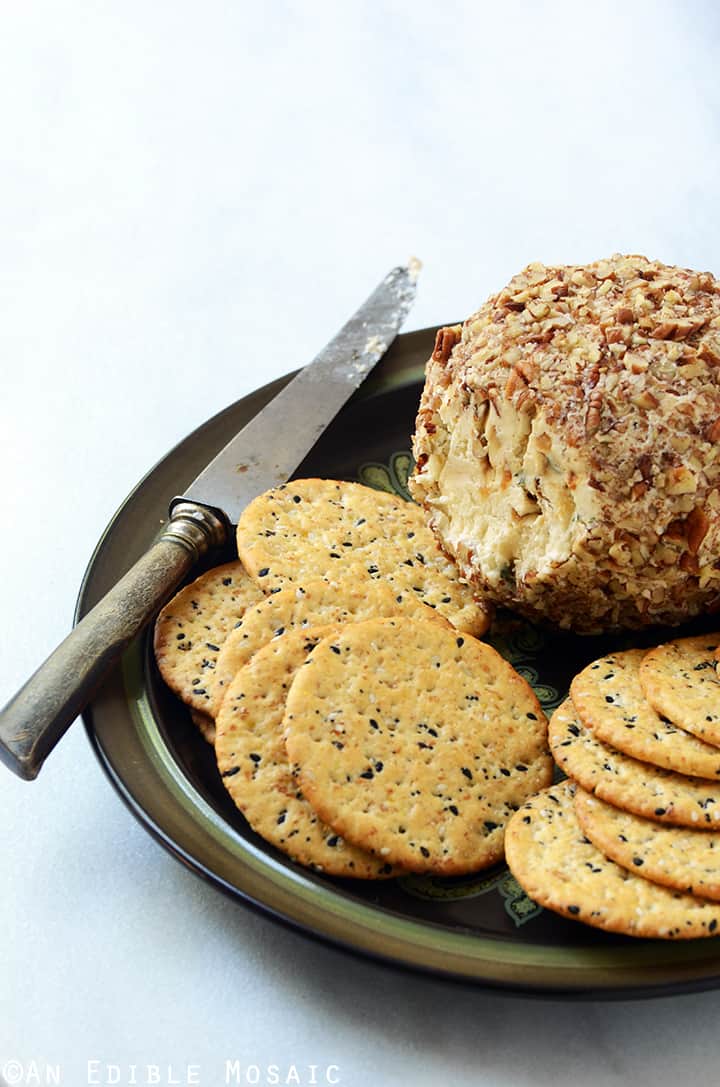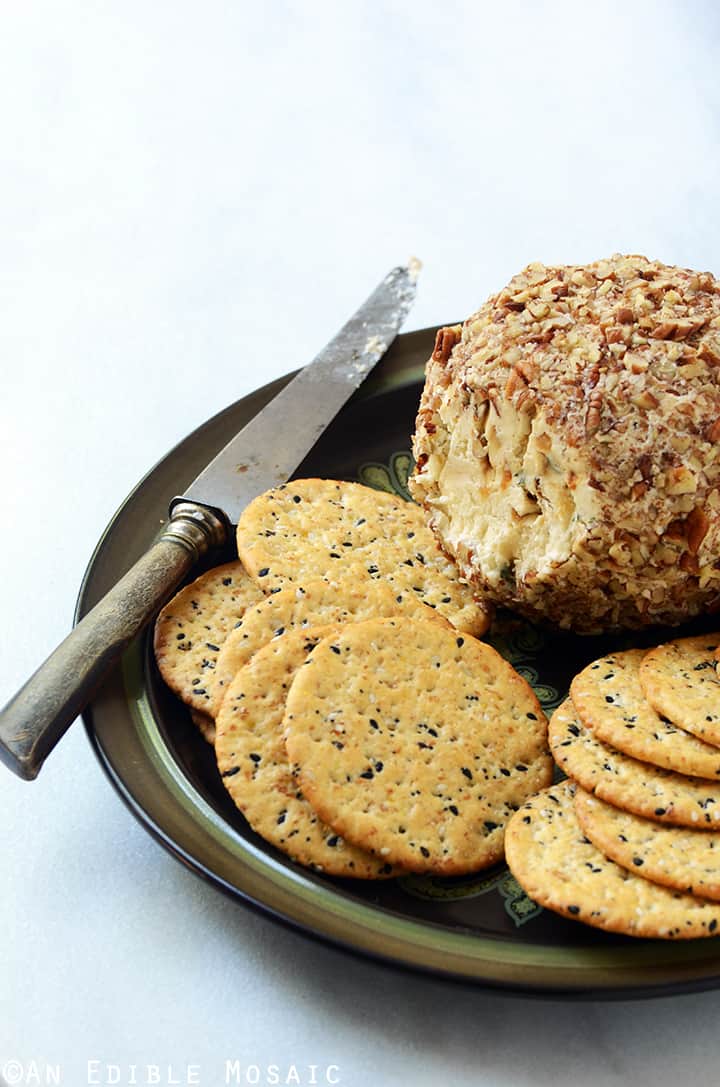 When it comes to appetizers in general and cheese balls in particular, I'm of the mind that flavors should be big and bold.
Go big or go home, right?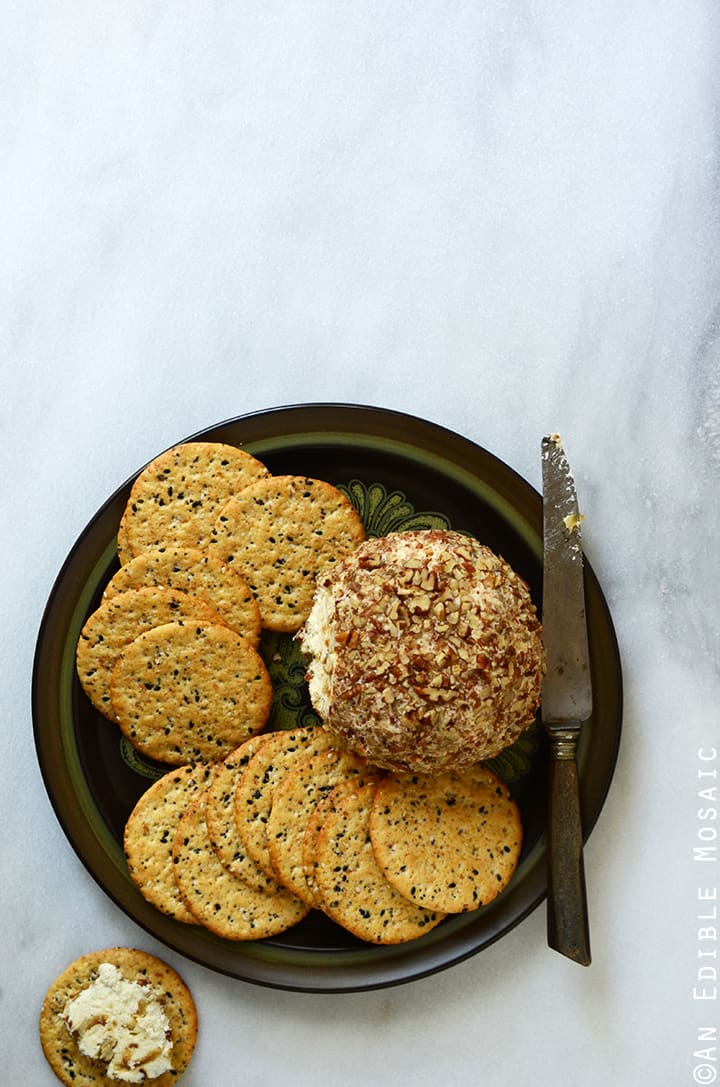 This cheese ball is the perfect example.
If you like caramelized onion (and I've only come across one person in my entire lifetime who doesn't like caramelized onion – hi, Mom!) you'll go crazy for this. With French onion soup in mind, I combined caramelized onion with a touch of garlic and thyme, plus three kinds of cheese (Gruyere, sharp white Cheddar, and cream cheese). Need I say more?
It's easy to whip up and can be made up to five days ahead of time. It couldn't be more perfect for your New Year's Eve party festivities.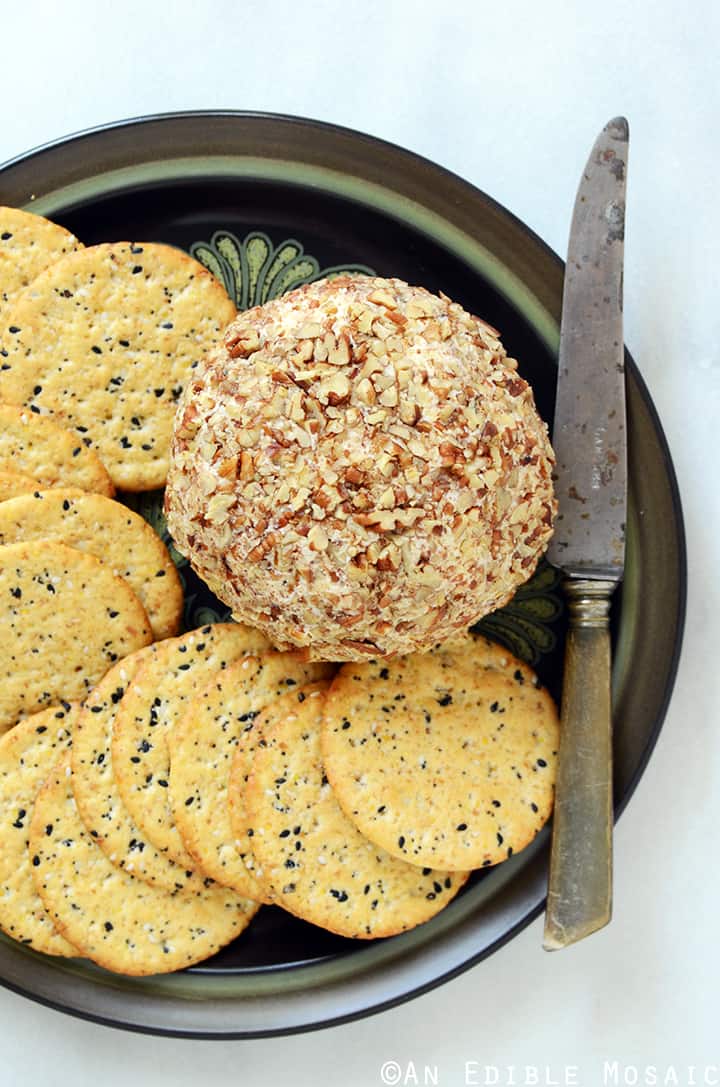 If you want even more cheese ball inspiration, I aim to please…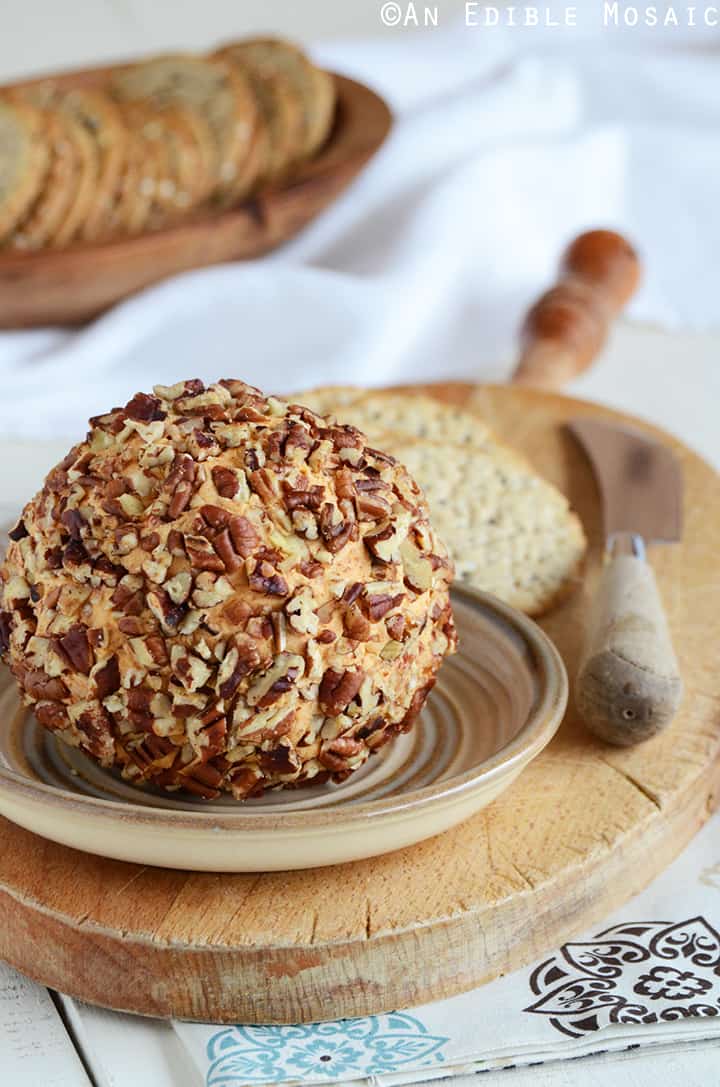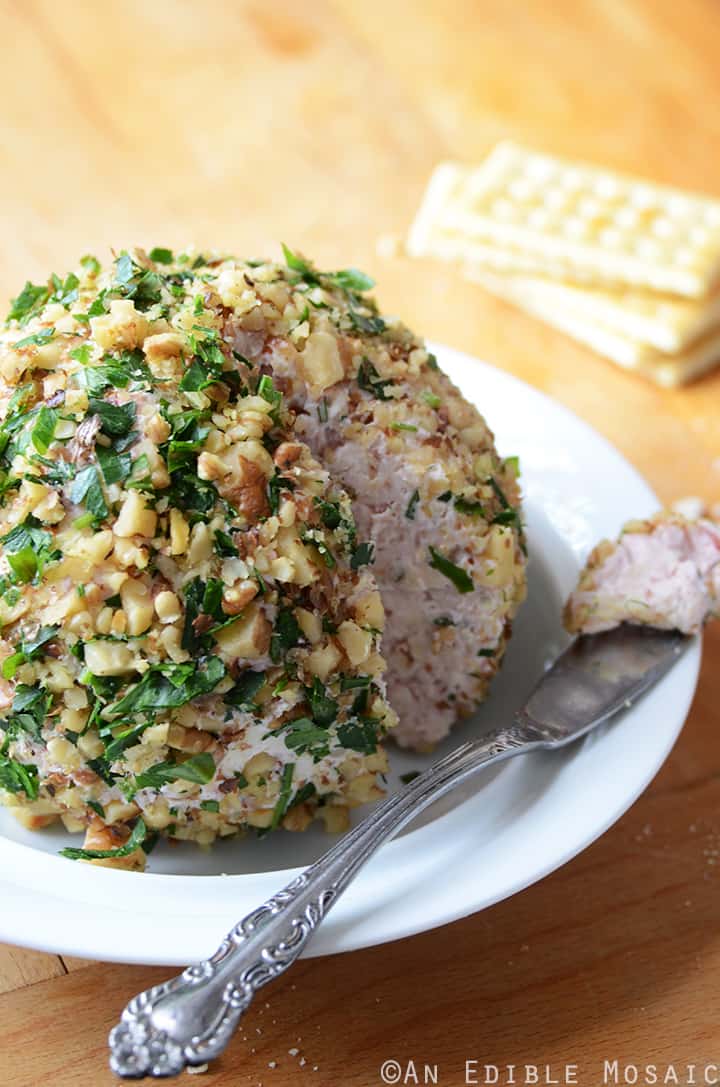 Cranberry-White Cheddar Cheese Ball with Fresh Rosemary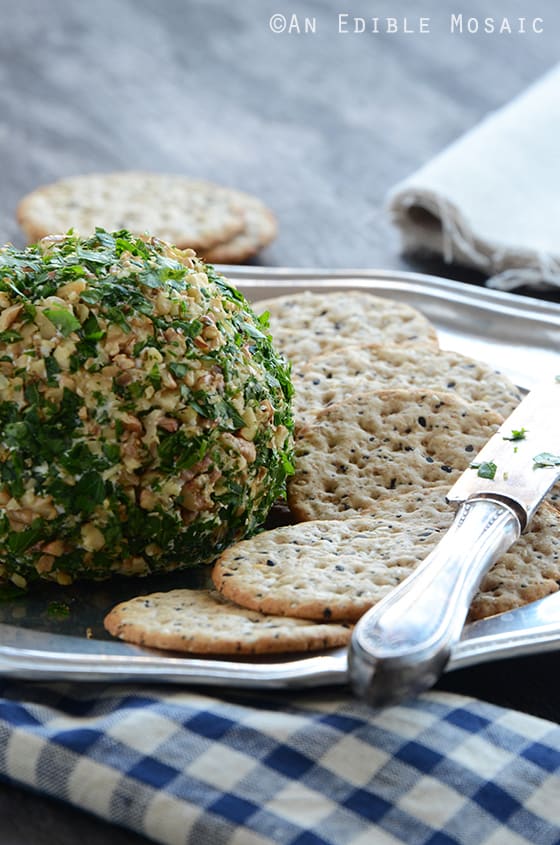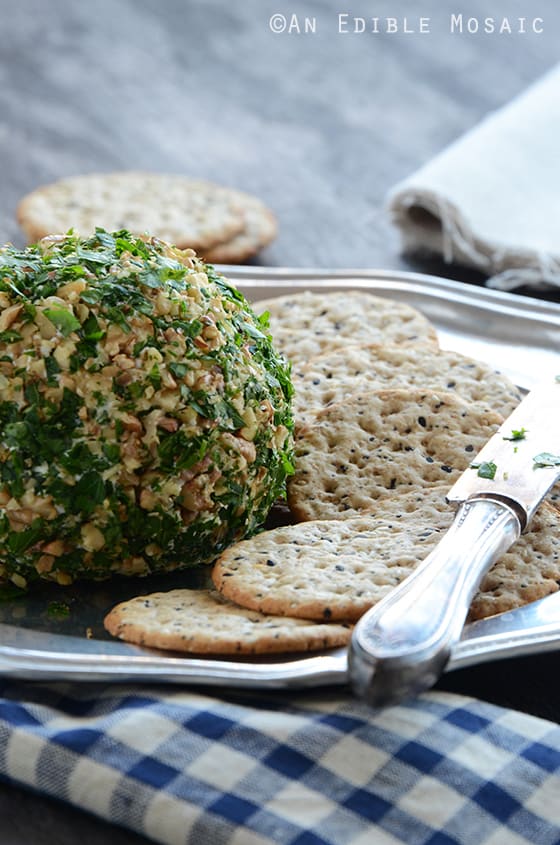 Date, Walnut, and Blue Cheese Ball (inspired by Cooking Light's recipe)
And a few more delicious looking cheese balls from around the web…
Do you have a go-to cheese ball recipe?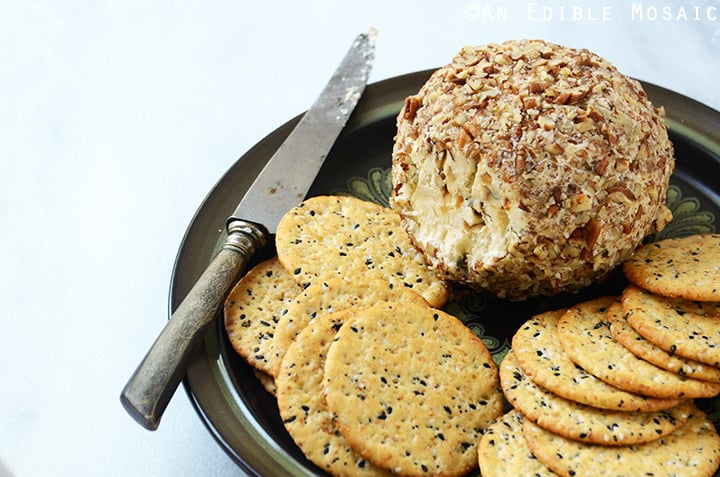 French Onion Soup Cheese Ball
Prep time:
Cook time:
Total time:
Yield:
1 large or 2 small-medium cheese balls, about 10 to 12 servings
This French Onion Soup Cheese Ball makes a great party appetizer!
Ingredients
½ tablespoon unsalted butter
1 tablespoon light olive oil
1 medium onion, diced
1 medium clove garlic, crushed or grated on a microplane
¾ teaspoon minced fresh thyme leaves
6 oz (170 g) sharp white Cheddar, shredded
2 oz (60 g) Gruyere, shredded (or omit and use an additional 2 oz sharp white Cheddar)
8 oz (225 g) cream cheese (low-fat is fine)
½ teaspoon Worcestershire sauce
⅛ teaspoon ground black pepper
⅓ cup toasted pecans, chopped small
Instructions
Heat the butter and oil in a medium saucepan over medium to medium-high heat. Add the onion and cook until golden brown, about 10 to 15 minutes, stirring occasionally. (You can add a splash of water or turn the heat down as necessary if the pan gets too hot.) Turn the heat down to medium-low, add the garlic and thyme, and cook 1 minute more, stirring constantly. Transfer to a large bowl and cool.
Add the Cheddar, Gruyere, cream cheese, Worcestershire sauce, and black pepper to a food processor and puree until well-combined.
Stir together the caramelized onion and the cheese mixture in a large bowl. Taste and add salt if desired.
Roll the cheese mixture into a ball, wrap with plastic wrap, and refrigerate until firm, about 30 minutes.
Roll the cheese ball in the pecans and serve, or wrap the cheese ball in plastic wrap and refrigerate for up to 5 days before serving.
Notes
If your cheese is too crumbly, you can stir in milk or cream 1 tablespoon at a time until it comes together.